Formula 1 teams are reported to be open to the idea of sprint races, but have requested further details as to how they would work.
The teams met up with the FIA and the F1 Commission on Thursday to discuss different issues such as an engine freeze, which has been approved, and the idea of sprint races.
The sport is hoping to trial the format at three Grands Prix in the 2021 season – in Canada, Italy and Brazil.
Sprint races have been discussed as an option to attract a larger worldwide audience and make the race weekend as a whole more of a spectacle.
There was no official green light given to the new format in the meeting, but according to the FIA, there was 'broad support' from the teams.
"All teams recognised the major importance of engaging fans in new and innovative ways to ensure an even more exciting weekend format," a statement regarding the meeting said.
"There was, therefore, broad support from all parties for a new qualifying format at some races, and a working group has been tasked with creating a complete plan with the aim to reach a final decision before the start for the 2021 Championship.
"At this stage, the details of how the races would work remain unclear, and that is why bosses are hesitant to agree to the new format without knowing what they would be walking into, but the early signs are positive."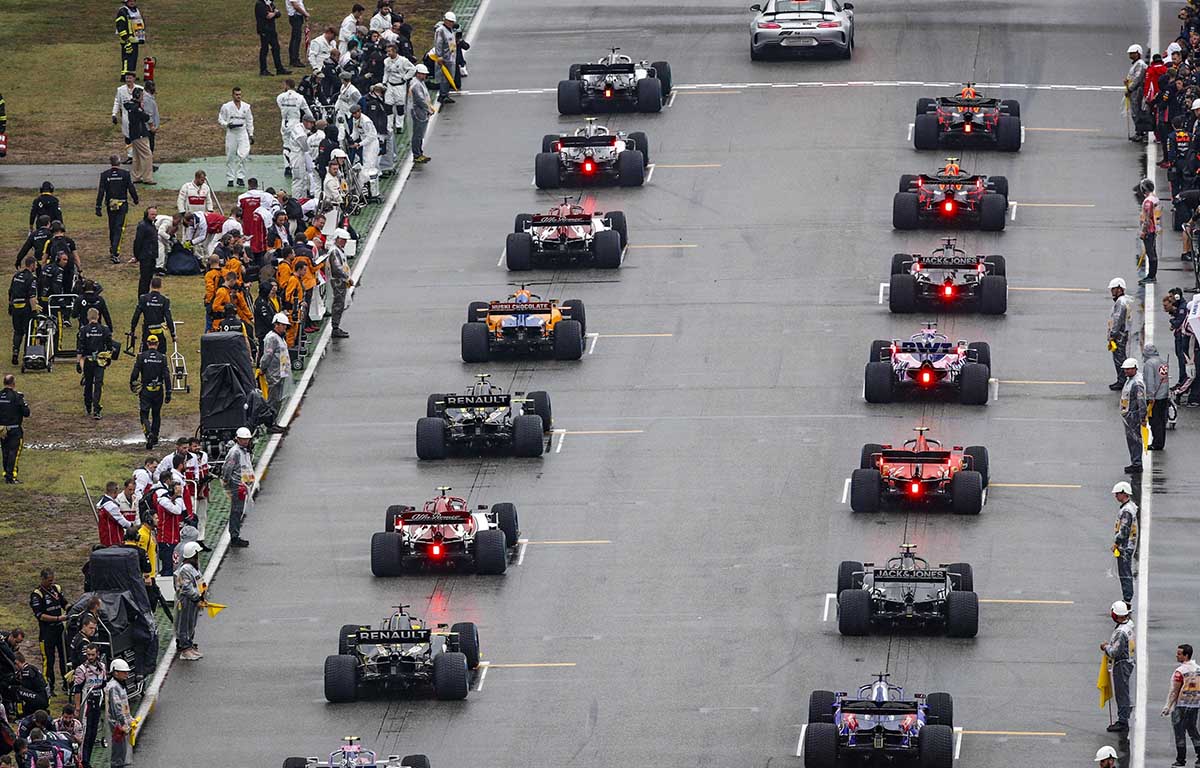 Check out the new 2021 collection on the official Formula 1 store!
It is thought the official qualifying session could be moved to Friday afternoon, with the action on Saturday then becoming a 100km sprint which will determine the starting grid for Sunday's main race.
There have also been suggestions that the top eight drivers in the sprint race would earn around half the points they would be awarded in a Grand Prix, and it is likely that these are the sort of details which teams want clarifying before they can make a proper decision.
As quoted by the Formula 1 website, the sport's CEO Stefano Domenicali has previously said: "What we're looking at is what could be the approach of the so-called sprint race on a Saturday. We are thinking if this could be tested already this year.
"There are discussions going on with the teams in the right forum, and I think that maybe this could be the only one thing that could be interesting."
The positive reaction from the teams will encourage Formula 1 bosses, especially after their recent proposal of trialling reserve grids struggled to gain support.
If, once the teams know more details, and they decide to agree to it, then it is a real possibility that sprint races could play a major part in the sport in years to come, as long as they are successful in their 2021 trials.
Follow us on Twitter @Planet_F1, like our Facebook page and join us on Instagram!