Last chance! Get 25% off annual F1 TV subscriptions
The return of Formula 1 is thankfully just around the corner and, to celebrate, F1 TV are offering 25% off annual subscriptions to their upgraded platform.
You can make this fantastic saving by clicking this link and using the promo code F1TV25 at the checkout!
Not only is F1 TV Pro now available in more countries than ever before, but the app has also received its biggest update since launching in 2018.
The viewing experience has been significantly improved with over 2000 hours' worth of new and archived Formula 1 footage  now easier to find and navigate through. There is also coverage of every Grand Prix over the last five decades, so you will never be struggling for something to watch!
Improvements to the F1 TV service include:
Enhanced technology: The new version focuses on performance and quality; users will now be able to enjoy streaming video at 1080p at 50fps for the first time – ideal for watching fast moving action.
Cast to TVs: – Users will be able to cast F1 TV using Chromecast and AirPlay (iOS) – enjoying live and on-demand F1 content on their TV.
Improved user experience:
Improved player controls – Users now have full control over the live stream; play, pause or rewind to watch that overtake again, across every channel, including On-board Cameras.
Improved channel switching – An improved interface allows users to easily switch between F1 TV's multiple additional streams: Pit Lane Channel, Data Channel, Driver Tracker and On-board Cameras.
Improved user interface – A new, modern interface will allow users to easily browse and search F1 TV's archive content, as well as F1's exclusive series and documentaries.
The F1 TV subscription service is split into two different parts, F1 TV Pro and F1 TV Access, depending on your location.
F1 TV Pro, which includes live coverage of all 23 races to come in 2021 is now available 85 countries with Brazil, Slovakia and the Czech Republic the new additions.
Here is the full list of countries eligible for the F1 TV Pro experience:
ARGENTINA, ANGOLA, ANGUILLA, ANTIGUA AND BARBUDA, ARUBA, AUSTRIA, AZERBAIJAN, BAHAMAS, BARBADOS, BELGIUM, BOSNIA, BOTSWANA, BRAZIL, BRITISH VIRGIN ISLANDS, BULGARIA, CARIBBEAN NETHERLANDS, CANADA, CAYMAN ISLANDS, CHILE, COLOMBIA, COSTA RICA, CROATIA, CURAÇAO, CYPRUS, CZECH REPUBLIC, DENMARK, DOMINICA, DOMINICAN REPUBLIC, ECUADOR, ESTONIA, FRANCE, GHANA, GREECE, GRENADA, GUADELOUPE, GUATEMALA, HAITI, HONDURAS, HUNGARY, ICELAND, JAMAICA, KENYA, LATVIA, LITHUANIA, LUXEMBOURG, MALTA, MARTINIQUE, MEXICO, MONACO, MONTSERRAT, MOZAMBIQUE, NAMIBIA, NETHERLANDS, NICARAGUA, NIGERIA, NORWAY, PARAGUAY, PERU, POLAND, PORTUGAL, ROMANIA, RUSSIA, SAINT BARTHÉLEMY, SAINT KITTS AND NEVIS, SAINT LUCIA, SAINT MARTIN, SAINT VINCENT AND THE GRENADINES, SERBIA, SINT MAARTEN, SLOVAKIA, SLOVENIA, SOUTH AFRICA, SWEDEN, SWITZERLAND, TRINIDAD AND TOBAGO, TURKEY, TURKS AND CAICOS ISLANDS, UGANDA, UKRAINE, UNITED STATES VIRGIN ISLANDS, URUGUAY, USA, VENEZUELA, ZAMBIA, ZIMBABWE.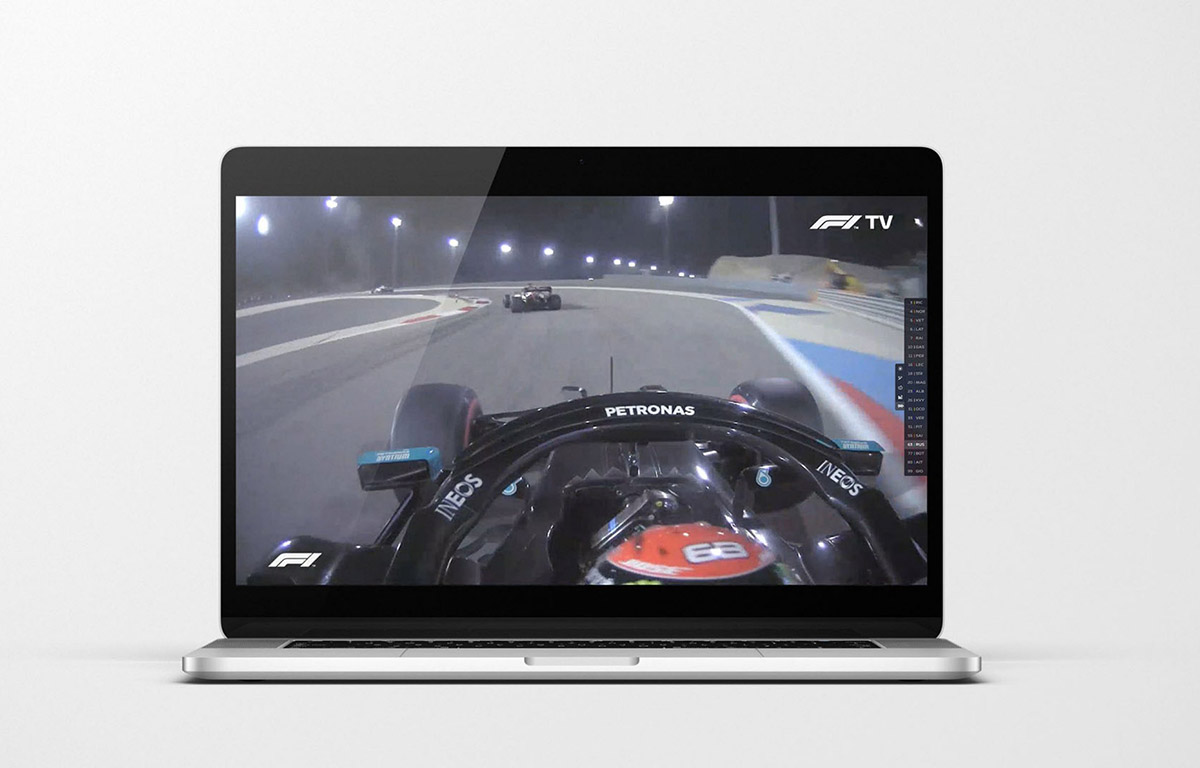 F1 TV Access, meanwhile, is available in 33 territories and the full list of eligible countries can be found here.
While fans from the United Kingdom, for example, are unable to subscribe to F1 TV Pro for full live Grand Prix coverage, the Access subscription still includes all the improvements to the service listed above, as well as thousands of hours' worth of Formula 1 content.
F1 TV's special season-opening offer of 25% off an annual F1 TV subscription expires at midnight on March, 14 2021, so be quick!