F1 will clampdown if teams 'compromise' 2022 aims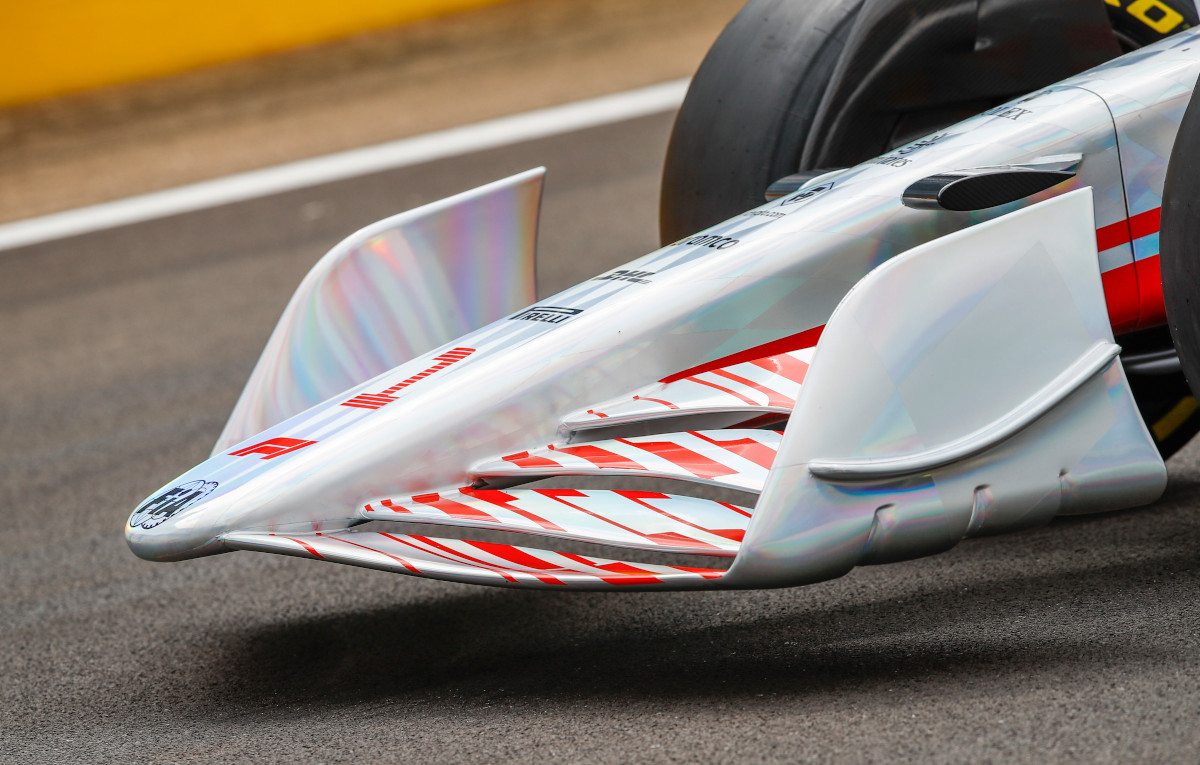 F1 is open to tweaking the 2022 regulations if, having given the teams a bit more performance leeway, their innovations go against the "aim" of the new rules.
Next season Formula 1 will be racing in all-new cars, the sport move towards ground-effect aerodynamics.
The changes are intended to make it easier for the cars to follow, and therefore – and hopefully – easier to pass making for better racing.
A model of the new car was unveiled on the Silverstone pit straight on Thursday with all 20 drivers on hand to see it.
Max Verstappen said it looked "interesting", adding that the "most important thing is that the racing is better" with Lewis Hamilton agreeing.
"It's a serious challenge getting used to a new era," he said, "and if this car makes following easier then it will be amazing for the fans and the sport."
While F1 sporting director Brawn says the comments coming from the drivers were "encouraging to hear", he told The Race: "We will be monitoring what the teams have done and incorporating that into our modelling to make sure we don't compromise any of the targets."
Take a closer glance at the differences between our 2021 and new-for-2022 car 👀#F1 #F12022 pic.twitter.com/CqqUoF8ikv

— Formula 1 (@F1) July 15, 2021
Check all the latest 2021 teamwear via the official Formula 1 store
That target is, quite simply, better racing.
However, Brawn and his think tank, comprising of Pat Symonds, Jason Somerville and Nikolas Tombazis, have already given the teams some leeway with the rules.
Rules that Brawn says he is open to tweaking if need be.
"Part of the feedback from the teams to the initial proposals was that there were not enough opportunities to make a performance advantage," he explained.
"As a result of that, we did open up a few areas. Pat, Jason and Nikolas took a very detailed look at what we could do there and as a result, opened it up a little.
"So, yes if that has brought about a bit of visual variation it's encouraging. But if it compromises the aims, we will tweak things so that they aren't compromised."
Brawn is hoping that next season will herald the beginning of an era of closely-fought battles.
"While 2021 has been a great battle we still have cars struggling to follow each other during the race," he said. "The regulations for 2022 will address this problem and create an opportunity for closer battles and more wheel-to-wheel racing.
"The combined effect of the new aerodynamic regulations and financial rules, in the form of the cost cap, will create the conditions for a more balanced championship and for the gaps across the grid to close."
Follow us on Twitter @Planet_F1 and like our Facebook page.