F1 could make U-turn on sprint weekend pole
Formula 1 could be about to perform a U-turn regarding what constitutes the official pole position on a sprint qualifying weekend.
When the new format was debuted at the British Grand Prix, there was some confusion about what could or could not be described as being 'on pole'.
Officially, pole position was awarded to Max Verstappen, who won Saturday's 17-lap sprint event – there was also confusion because Formula 1 did not want that described as a race, even though to all intents and purposes it was.
That meant any reference to Lewis Hamilton being 'on pole' for the sprint had to be avoided, even though the seven-time World Champion had set the fastest time in the traditional one-hour qualifying session on the Friday evening.
Ross Brawn, Formula 1's motorsports managing director, understandably said after the Silverstone weekend there had been a lot to digest from the initial trial of the format, which will undergo its second experiment at the Italian Grand Prix in September.
Deciding who is awarded pole position is set to be among the items on the agenda for discussion.
Brawn, quoted by Motorsport Week, said: "I think it's a very good point and maybe something we need to think about if there's some change in the nomenclature of what we are doing, and should Friday be the pole position?
"It's things like that we'll talk about and discuss with the FIA and teams. But we can't be held back by history – we need to respect history but we must never be held back by it."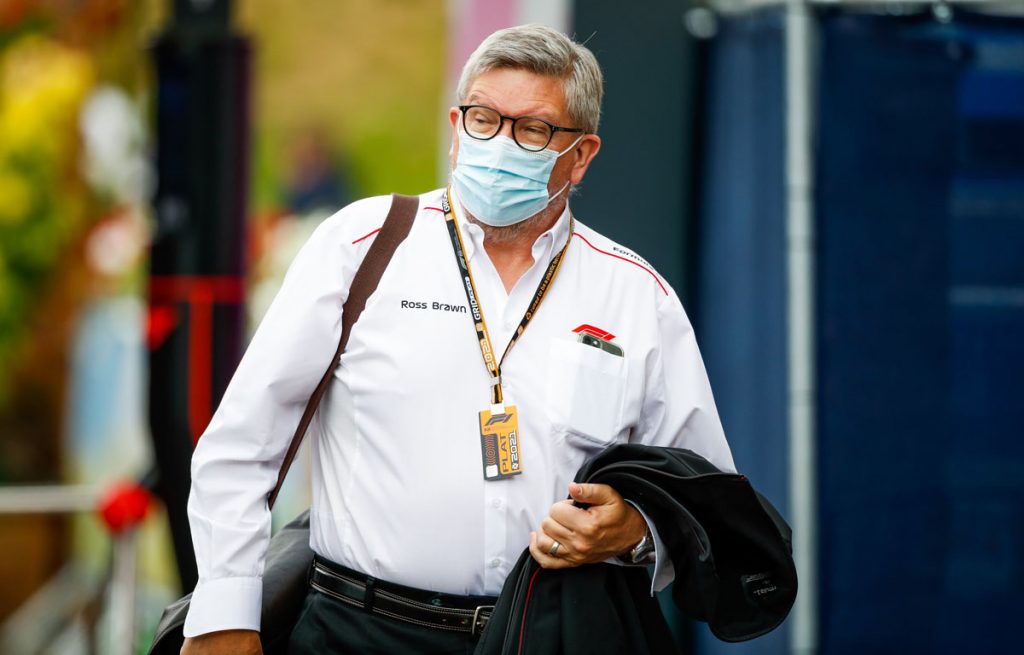 Check all the latest 2021 teamwear via the official Formula 1 store
It will be among a number of items on Brawn's "job list" of possible tweaks for the remaining two sprint weekends in 2021, the third of which is expected to be one of the 'flyaway' races towards the end of the season.
"I don't want to go into detail but we have a job list, things we want to enhance. We will start to work through. We need to engage all the other partners."
Sebastian Vettel was one driver who disagreed vehemently with the decision to award pole to the sprint winner rather than the fastest qualifier.
"I think that's wrong," said the four-time former World Champion. "Pole is the fastest lap time achieved in qualifying, so it gets all a bit confusing. Pole position should go to the guy who is fastest on one lap.
"It's [sprint] a new discipline. They didn't have it 50 years ago and now they have it. So you add a new column to the statistics."