F1 not expecting freight delays to impact Brazil GP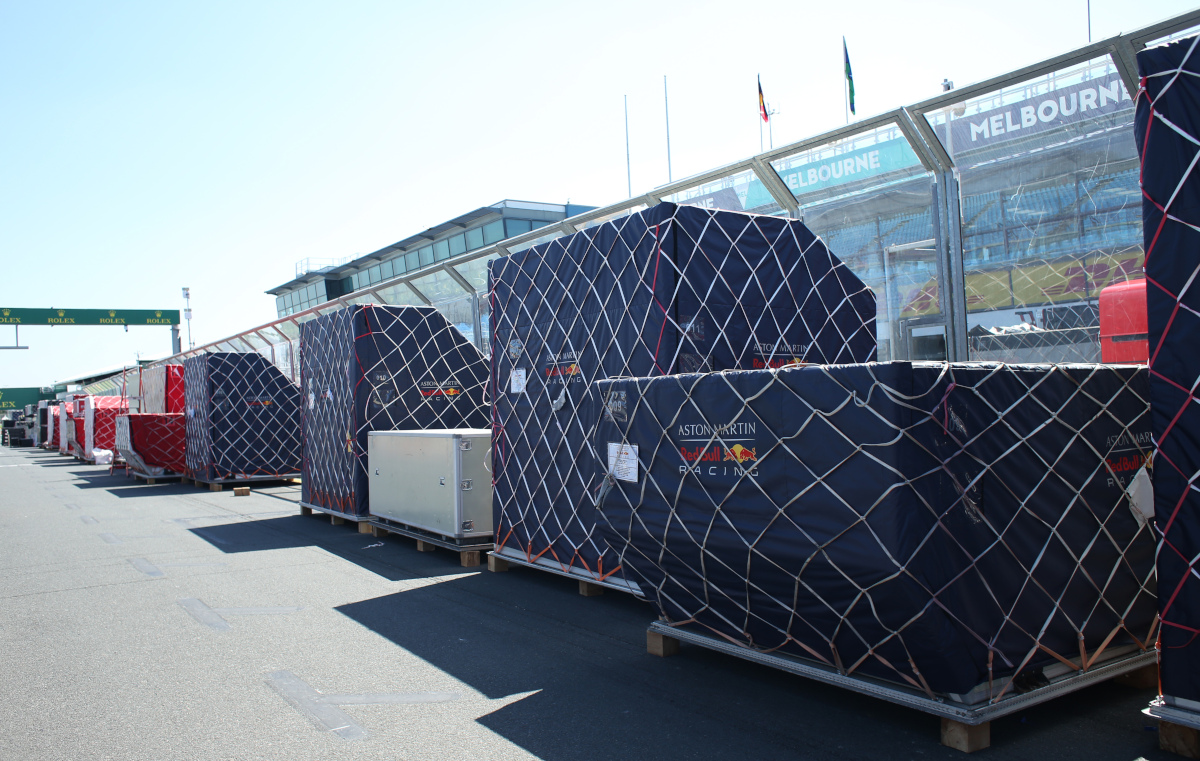 Formula 1 is confident that all the freight that was delayed in leaving Mexico will arrive in Brazil on Thursday.
Brazil marked part two of the 2021 season's final triple-header and, on top of being tired, the Formula 1 teams are having to deal with the inconvenience of delayed freight.
Two Formula 1 freight planes were late in leaving Mexico due to poor weather conditions on Monday while on Wednesday there were further reports claiming that others planes were then delayed in Miami.
Formula 1 is confident that all the freight will arrive at the circuit on Thursday, giving the teams time to set-up for the weekend.
"There were delays in freight departing Mexico on Monday due to the weather conditions, meaning some freight is still to arrive in Brazil," an F1 spokesman told Autosport on Wednesday evening.
"We expect this to arrive tomorrow with no wider impact on the race weekend."
Breaking: Fun and games in #F1 land. Two of the F1 freight planes are stuck in Miami so it's going to be a very late start to get building cars and get them through scrutineering in time for Friday. Herculean effort by lots of people but schedule might have to change. #bbcf1

— Jennie Gow (@JennieGow) November 10, 2021
While two flight left Mexico late Monday, flying straight to Brazil, the later flights went via Miami of which the last is said to have left late Wednesday night.
Triple-header races are a relatively new thing in Formula 1, and not everyone is enjoying them.
The races not only put a strain on the drivers, but all the team personnel with the mechanics bearing the brunt of it.
"Each race is separated by 12 hours in a plane or so and it's important that the team and the mechanics are able to preserve their energy," said Alpine's Fernando Alonso.
"They were packing everything away until late at night to catch a flight to go to Brazil, unpack everything again, set up the garage. It's on the limit for them.
"We have to find better solutions for the calendar.
"Austin is only an hour and a half from Mexico City but that was two weeks ago. It's strange that some races are separated by two weeks and other races on different continents follow one after the other."