F1's driver conveyor belt impresses ex-Ferrari boss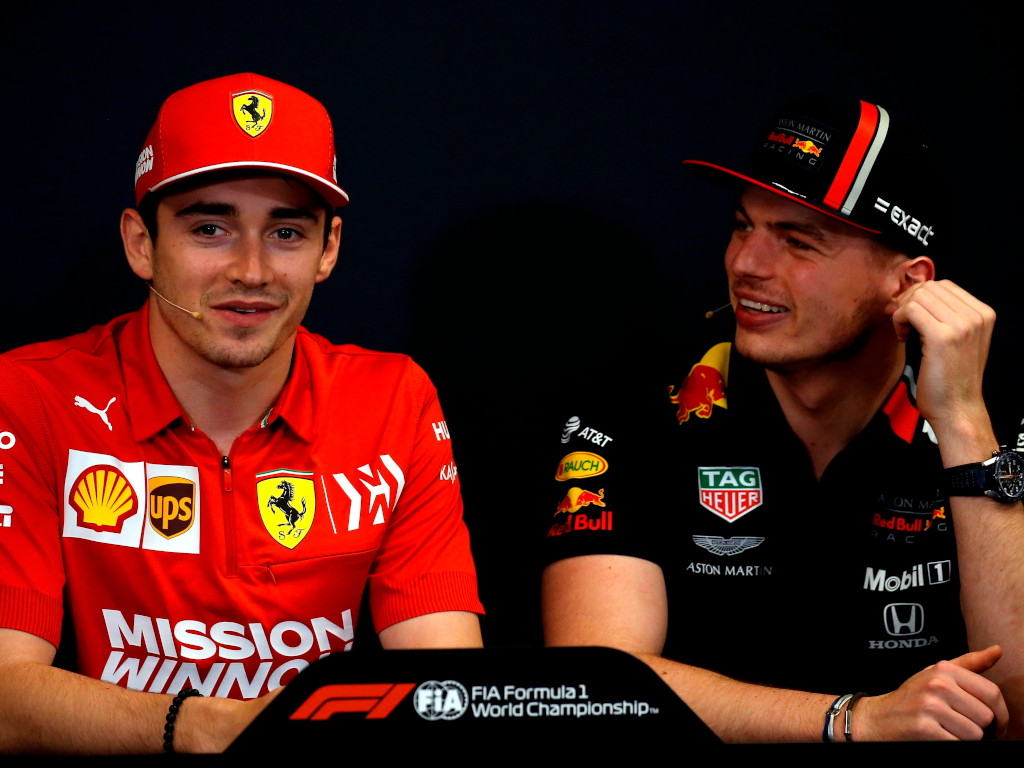 Formula 1's young guns are adding real value to the sport, according to former Ferrari boss Stefano Domenicali, who says he is impressed by the likes of Charles Leclerc, Max Verstappen, Lando Norris and Carlos Sainz.
Ferrari driver Leclerc and Red Bull's Verstappen are both just 22 but they are regular challengers at the front of the grid with both scoring two wins this season.
While the likes of Norris (19) and Sainz (25) are not challenging for wins, they have also impressed with Domenicali admitting he is excited by the young talent currently on display.
"After many years we are now facing a new situation: there have never been so many strong drivers," he told Italian radio programme GR Parlamento, and translated by F1i.com.
"It is providing added value to the championship and it means the supply chain set up by the FIA under F1 is working."
He added: "We have young drivers like Leclerc and Verstappen in the lead, but behind them are Lando Norris and Carlos Sainz.
"In terms of drivers there is no scarcity of resources."
As always, ranking drivers is not an easy thing to do, but the Italian admits Lewis Hamilton is on another level.
"It's difficult," he said. "Lewis Hamilton is about to win another title and it means he is part of the Olympus of F1 drivers.
"Leclerc is without doubt strong, and appears to be twice his age from a mental point of view, while Verstappen, at first hot-tempered, now seems to have found a different approach."
As for his former Ferrari squad, they will once again finish the year without a title as Mercedes will do the double again, but there have been plenty of positives during the second half of the season.
And Domenicali admits they should have done better this year, but believes it sets them up nicely for the 2020 campaign.
"They have all the cards in their hands for a winning return," he said.
"This year they've collected less than they should have, for many reasons that ultimately make a difference.
"Without the problem in Bahrain and other issues that have characterised the season, the end of 2019 would be different because the car has improved so much in recent months.
"I think they will have a fantastic chance in 2020. Binotto is extraordinary and will handle what really matters: the management of two strong drivers.
"To transform that into a strength and not a weakness, the team must think clearly and without any discussion."
Follow us on Twitter @Planet_F1 and like our Facebook page.