Fears Verstappen will be penalised after 'silly' mistake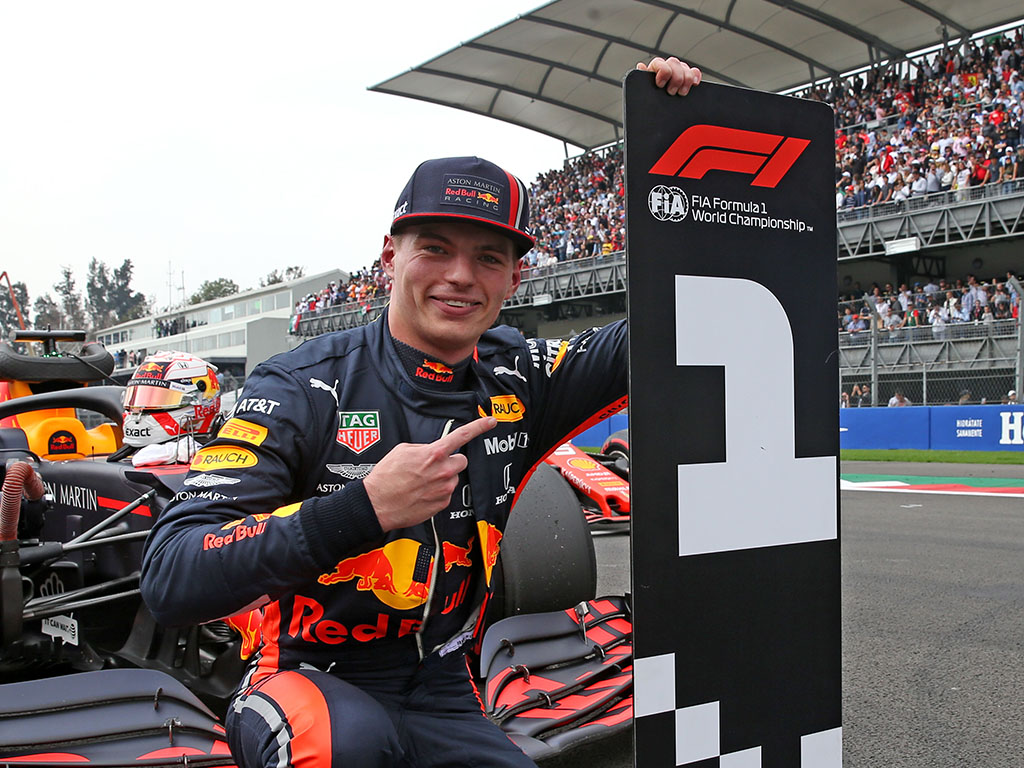 Max Verstappen risks seeing his final Q3 lap deleted and a grid penalty after seemingly ignoring yellow flags in the final sector and going purple on his way to pole.
Verstappen ended Ferrari's run of pole positions since the summer break, but replays showed that Verstappen failed to slow down when both yellow flags and Valtteri Bottas' crash were in his direct line of sight.
The Dutchman has admitted afterwards in the post-race press conference that he was aware of the yellow flags and the crash itself.
Sky Sports in Italy also suspect that the stewards may well want a closer look and were also critical of Verstappen.
"I know it was imprudent," Davide Valsecchi said.
"He risked knowing there was a double yellow flag. Vettel lifted his foot and he [Verstappen] didn't and instead he kept his foot down. He had to give up.
"This is an unbelievable mistake, he didn't had to push in that lap, I fear he will be penalised."
Marc Gene added: "It is a mistake from Verstappen. You cannot say that he didn't see the car of Bottas that had the crash. This is a silly error.
Whilst there are calls for a penalty to be dished out to Verstappen, Ferrari boss Mattia Binotto stopped short of calling for one himself.
"First of all we hope that Bottas is fine and has no injury," Binotto told Sky Sports in Italy.
"Our drivers stopped, it was the right thing to do, safety first. Vettel was having a great lap but he had to slow down. that was
Verstappen didn't slow down, there were two yellow flags and he didn't.
"I don't want to talk about a penalty. FIA has everything to decide and take the right decision. We are sure about that. But we always said safety first."
Ex-Formula 1 driver Marcus Ericsson reminded people that he had a similar incident in China last year and what the resulting punishment usually is.
Double yellow and purple last sector for Max is a bad combination. As far as I know by the rules when there is a double yellow you are supposed to abort your lap. Lap time deleted and a penalty normal procedure. A shame after such an amazing performance by him. #F1Mexico

— Marcus Ericsson (@Ericsson_Marcus) October 26, 2019
The FIA were not initially going to investigate Verstappen but, following a particular post-qualifying comment, he has been summoned to the stewards.
"I was aware that Valtteri crashed," Verstappen said.
"It didn't really look like I backed off did it? No."
Verstappen's summons. It is, it has to be said, somewhat surprising it took the FIA this long to decide it should be investigated pic.twitter.com/vfaRzA0YPI

— Andrew Benson (@andrewbensonf1) October 26, 2019
After lengthy deliberation, Max Verstappen was eventually stripped of pole position and given a three-place grid drop.
Follow all the action from the Mexican Grand Prix with the PlanetF1 live centre