Massa sees Senna-Prost similarities in current title fight
Ex-F1 driver Felipe Massa certainly sees Ayrton Senna-Alain Prost vibes in the title scrap between Lewis Hamilton and Max Verstappen.
With only two rounds to go in the 2021 season, Verstappen leads Hamilton by only eight points in what has come one of Formula 1's greatest titles battles.
But when it is branded as such, that means this current scrap must compete with absolute classic rivalries such as the one seen between Senna and Prost from the late 1980s into the early 90s.
On-track Hamilton and Verstappen have collided on multiple occasions, most notably at Silverstone and Monza, while some harsh words have been spoken.
And so, Massa is certainly picking up a Senna-Prost feel in this battle over the 2021 Drivers' Championship.
"It's not only the battle, but the personalities of these two drivers is something the fans love to see and throw their support behind," Massa told the Formula 1 website.
"I think that's fantastic. We all know Senna-Prost. We can't forget. This is a similar situation."
Many have been impressed with how calm Verstappen has remained throughout the season, despite this being his first experience of a championship scrap.
But from his own experience of contending against Hamilton for the 2008 title, Massa does not believe that inexperience really leads to any doubt that winning that first one is achievable.
"I was confident I was better than [Ferrari team-mate] Kimi [Raikkonen]," said Massa.
"I was doing a very good championship. Unfortunately I had bad races, like Singapore or Hungary and there were some other races, we lost points too.
"Apart from that I was confident, I loved to drive that car. I was strong in my mind to fight until the very last lap and do everything I could to win. I always believed I could do it."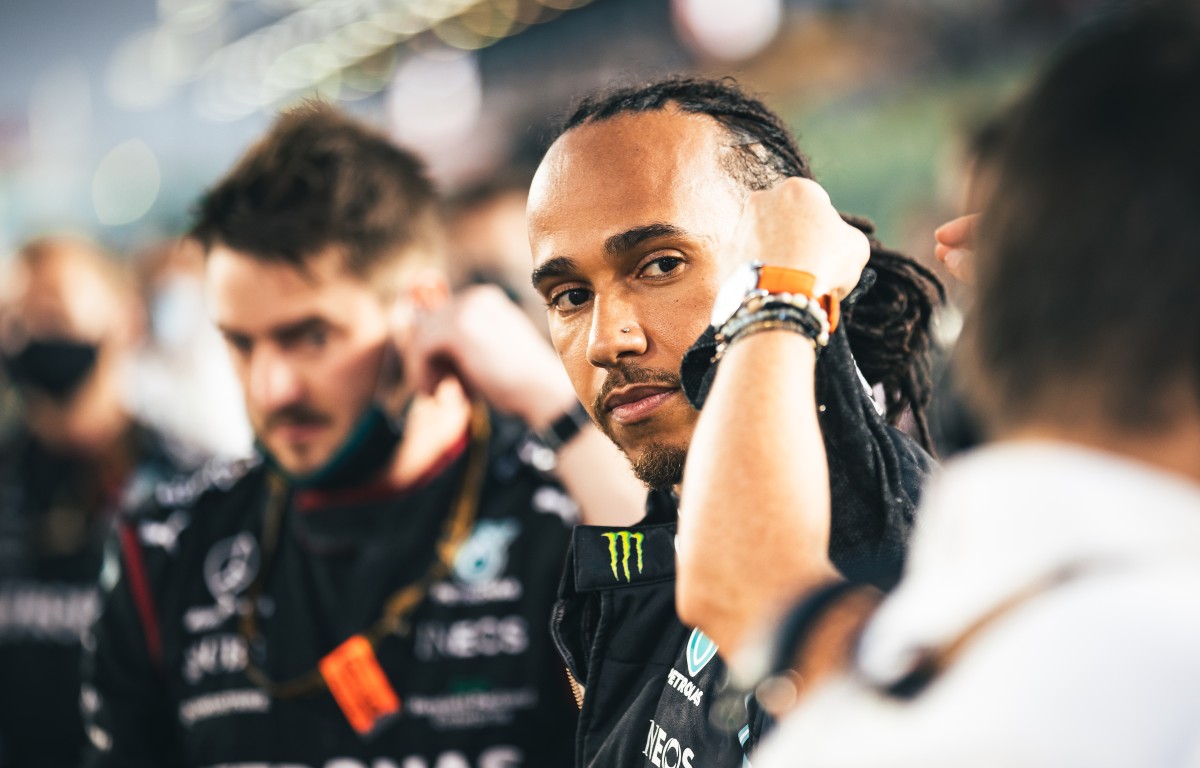 So, on the flip side, just how useful is the experience in the case of seven-time champ Hamilton?
Massa believes that it is hard to say, since Hamilton does not have the pressure of needing to win more titles, but not since 2016 has he faced a challenger as strong as Verstappen, and perhaps never anyone as hard-fighting on-track.
Asked how useful the extra experience for Hamilton is, Massa replied: "It is difficult to say because in the end, Lewis on one side doesn't have a lot of pressure as he's won the championship seven times, but he has some extra pressure now because he has someone who is really confident, really doing a fantastic job, and is very aggressive.
"We know that in 2016, he had a really strong fight was with Nico [Rosberg] and ultimately lost the championship. But he hasn't had someone as aggressive as Max to fight against and this may change a little bit your thinking compared to a normal situation.
"My title battle with Lewis was a lot calmer compared to what is happening with Lewis and Max this year. We know that neither will give an inch in any corner."
Hamilton could have won the World Championship in his debut Formula 1 season back in 2007, but his error at the Chinese Grand Prix, where he slid into the pit-entry gravel on worn tyres, has become synonymous with that ultimately failed bid.
But Massa said that this Hamilton has gone, with the Briton now making very few mistakes.
"In his first season in F1, in 2007, Hamilton didn't win the championship because of his mistake [in China], he went straight on in the pit lane and beached the car in the gravel," Massa stated.
"In Brazil, he made a mistake on his first lap – I don't know why he did that.
"He doesn't make those same mistakes now. He has become more confident, developed more experience and makes very few, if any, mistakes under pressure.
"He's in the best shape with his mind right now and doing everything in the perfect way."
Verstappen vs Hamilton, how close the title battle really is
The World Championship battle is closer than ever as Max Verstappen and Lewis Hamilton look ahead to the final two races of the season.