Massa says Ricciardo talk 'small' compared to his ability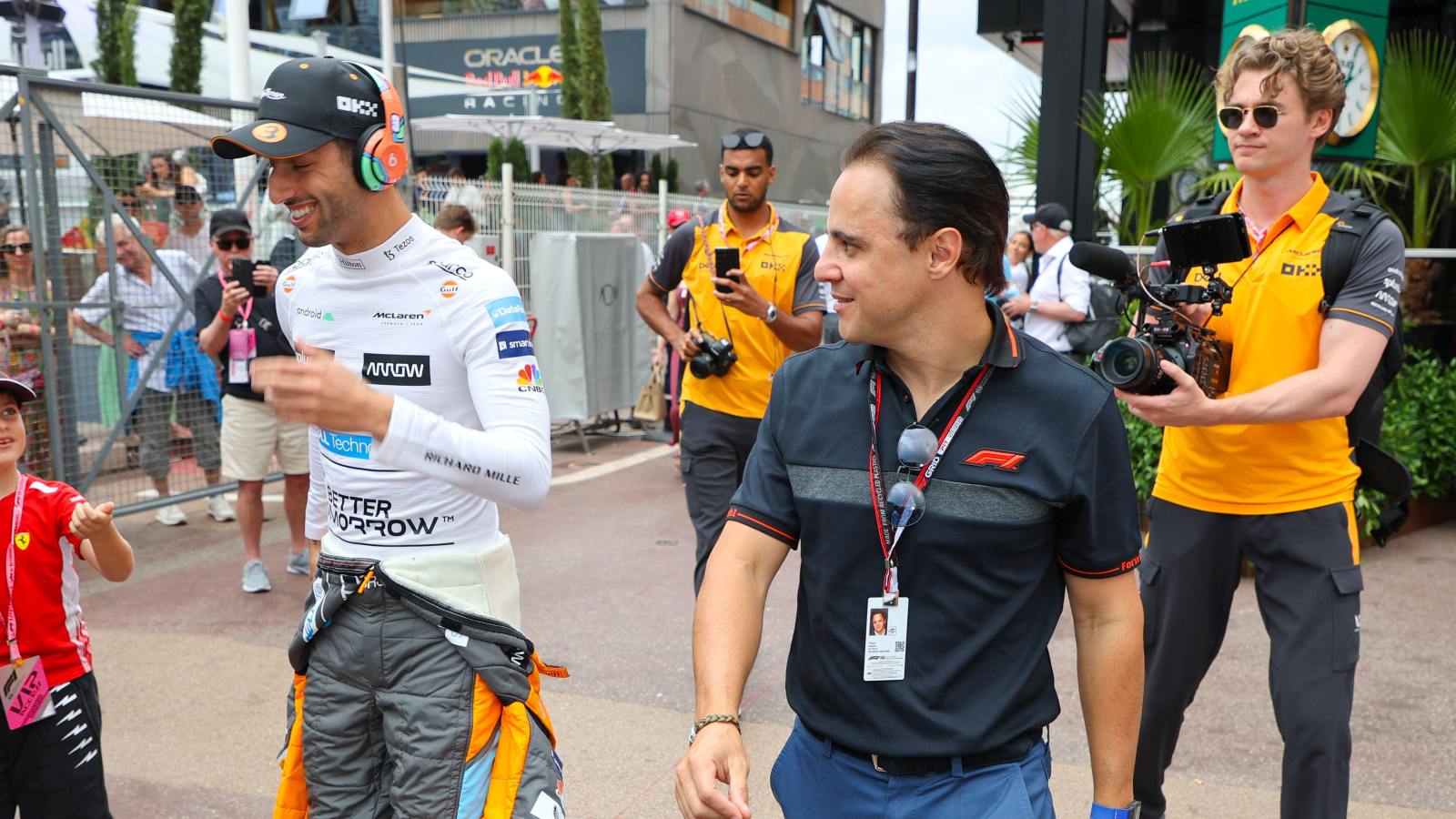 Felipe Massa says Daniel Ricciardo needs to "get the smile back" in his quest to rediscover his form at McLaren.
Speculation has been swirling around the Australian's future, with his McLaren career yet to kick off despite a win at Monza last year.
McLaren CEO Zak Brown has poured fuel on the fire of the exit speculation by talking of a "mechanism" in Ricciardo's contract which could see it ended before the 2023 expiry date.
Now Massa has told F1TV Ricciardo needs to rediscover his enjoyment if he is to bounce back.
"I think sometimes you need to…we need to see him smile again, he needs to enjoy," said Massa in the Monaco post-race show.
"I had also a time at Ferrari that was tricky, it looks like every moment something wrong happens and then you cannot concentrate in the right way, maybe you are not relaxed and happy.
"And you know George Russell was saying [in Monaco] 'I'm happy, I'm enjoying, things are easy'. You need to be happy, you need to enjoy the relationship with the team.
"And maybe he (Ricciardo) is just needing to get the smile back and enjoy."
Massa was also asked how much more difficult it is to enjoy when you have the likes of Brown making not so supportive comments, but the Brazilian said the talk is "small compared to what he can do on the track".
Beginning of the end for Ricciardo at McLaren?
Daniel Ricciardo's McLaren career has never really been able to take off, and it may be coming to an end sooner than expected.
"I think when you are at the level of Daniel Ricciardo, he's an amazing driver, the level he has as a driver is really high, he's unbelievable, so he cannot be worried for this talk," said Massa.
"Because this talk is small compared to what he can do on the track, so you need to concentrate on what you need to do on the track, you need to concentrate on 'if I have the contract or not for next year, it doesn't matter'.
"You need to put that inside. This is not the problem to worry [about], the problem is different, it is to understand how to be happy and how to enjoy, to give the result."
Ricciardo himself is seemingly unfazed by his boss' comments and said his skin was "tanned, beautiful and also thick".
"Comments, I don't take personal. My skin is tanned, beautiful and also thick," he said.
"And I know I don't want to be racing around 10th, 12th places. I still believe I can be at the front and belong at the front.
"So it's been a little bit more certainly testing at times in terms of obviously trying to get up and maximise myself in this car.
"But we are working together hard at it. And the team wants it. I want it. So we are just working through it."