Massa does not want Schumi's title record to fall
Felipe Massa has applauded Max Verstappen and Lewis Hamilton for putting on a "great show" this season, and says he hopes the Red Bull driver wins the title.
This year, Formula 1 is playing witness to an enthralling battle for the Drivers' Championship title with the lead having changed hands six times already, and the season is by no means over.
Such has been the ferocity of the fight that Verstappen and Hamilton have finished 1-2 in 11 of this year's 19 grands prix, the two separated by 14 points going into the Qatar Grand Prix.
It is a tussle that has captured the attention of the motorsport world and while opinion – and the betting – is divided as to who will come out on top, it is clear the biggest winner is Formula 1.
"Unbelievable," former F1 driver Massa told Speedweek.com of this year's title race. "We need that every year.
"But unfortunately you don't have that so often in Formula 1 that two teams are more or less equally strong and fighting for the title.
"Both drivers go to the limit. They offer a great show."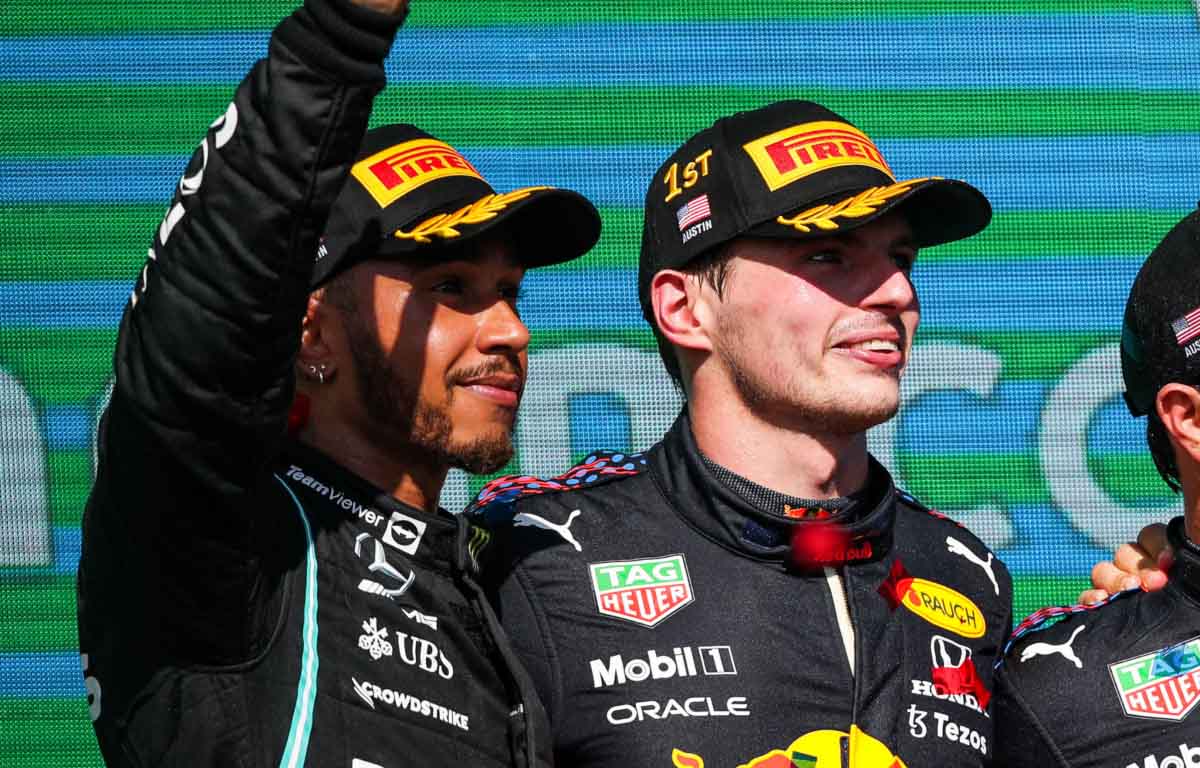 "Also from the personalities," he added. "They are both strong guys who make the situation and the duel even more intense.
"We are currently experiencing one of the best World Championship fights in history."
With three races remaining – Qatar, Saudi Arabia and Abu Dhabi – there are still 78 points in play.
Momentum was with Verstappen heading into the Sao Paulo Grand Prix, the Red Bull driver having outscored Hamilton for three races in a row, but it swung in Hamilton's favour as he put in what he billed as his "best" drive ever.
Hamilton went from 20th to fifth in sprint qualifying, the result of a DSQ from Friday's qualifying after the DRS infringement, and then went from P10 on the grid, dropping five places because of an engine penalty, in the Sunday race to take the win by 10 seconds.
Massa, though, hopes when all is said and done it is Verstappen who is crowned World Champion.
"He deserves it," said the Brazilian. "It would be great to have another World Champion.
"Max would give anything to win. Even if it means he ends up in the gravel."
He added: "He was always quick but not mentally ready. Now he's much more mature and makes almost no mistakes.
"Max is now a different driver. He deserves it. Max is a born champion."
There is also another reason why the former Ferrari driver wants the Dutchman to take the title.
"I would like Schumi to remain the record-holder with his seven World Champion titles," he explained.
Planet F1 verdict
Massa hopes Schumi's title record stays intact
Felipe Massa hopes Max Verstappen wins this year's title so F1 can have a new champion, and so his former team-mate can hold onto his record.