'Hamilton would've done better to release the brake'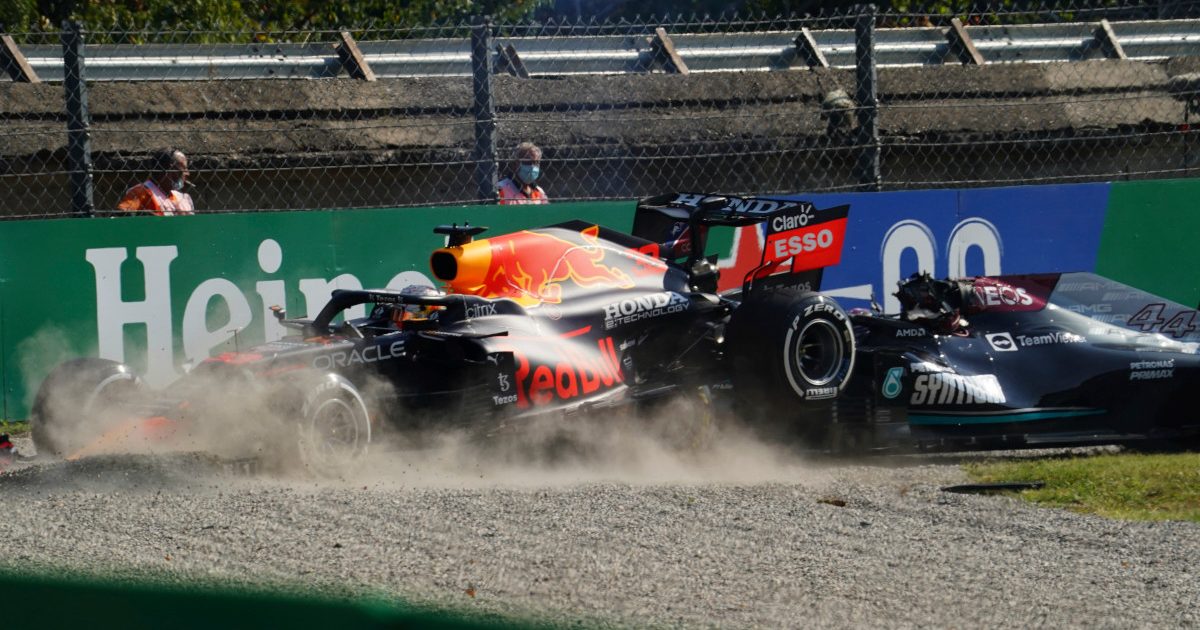 Lewis Hamilton holds as much blame as Max Verstappen for their Italian GP crash with Felipe Massa saying he could have done "better" to avoid the Red Bull.
Verstappen and Hamilton had their second big crash of this season at Monza on Sunday, the end result being both were out of the race.
Fighting for position after their pit stops, Verstappen tried to overtake Hamilton into the first chicane. They went wheel-to-wheel through the first part and tried to do the same through the second with Verstappen on Hamilton's inside.
Running out of road, his Red Bull bounced over the sausage kerbs, took flight and crashed down on top of Hamilton's Mercedes.
The stewards declared that Verstappen was "predominantly to blame for the incident" and slapped him with a grid penalty for the Russian Grand Prix.
Massa, however, feels both drivers were responsible as Hamilton could have done more to avoid the collision.
"They are fighting for the championship, and it shows they will not give any spaces," he told Sky F1. "No centimetres.
"I would stay 50/50.
"In my view, the sausage kerb, which is part of the track, threw him up. Maybe Lewis would've been better to release the brake."
And he's not the only former F1 driver who feels it was a racing incident.
Max has shown he has the car and the ability to dethrone Lewis Hamilton on merit. He does not need to resort to ill-advised lunges.#ItalianGP 🇮🇹 conclusions: https://t.co/mgj2BwVR9q #F1 pic.twitter.com/Kr5nzvpWsy

— PlanetF1 (@Planet_F1) September 13, 2021
Check out all the latest Max Verstappen merchandise via the official Formula 1 store
Former driver turned Sky Sports pundit Paul di Resta believes both drivers are as responsible as the other as neither is willing to give an inch.
And, as happened with Ayrton Senna and Alain Prost, that means crashes will happen.
"It's 50/50… it's racing," said the Scot. "This is what sport is about."
He added: "If I look back at the two of them, going back to Copse corner, Lewis wasn't going to let Max go (at Silverstone), Max wasn't going to let Lewis go (at Monza).
"These two are going head-to-head in the championship… I hope they've got great respect (for each other) because there's many great things for them both to come.
"They're both going to go wheel-to-wheel. Senna and Prost went wheel-to-wheel. All the greats that went into championships (did).
"And I think Silverstone changed how they were going to go racing… two guys with very fine points who want to get as much as they can.
"This is the championship we've been hoping for for a very long time."
PlanetF1 verdict
Did Max Verstappen deserve his penalty or racing incident?
Did Max Verstappen deserve a penalty for his crash with Lewis Hamilton?