Massa recalls his 'secret' contract with Ferrari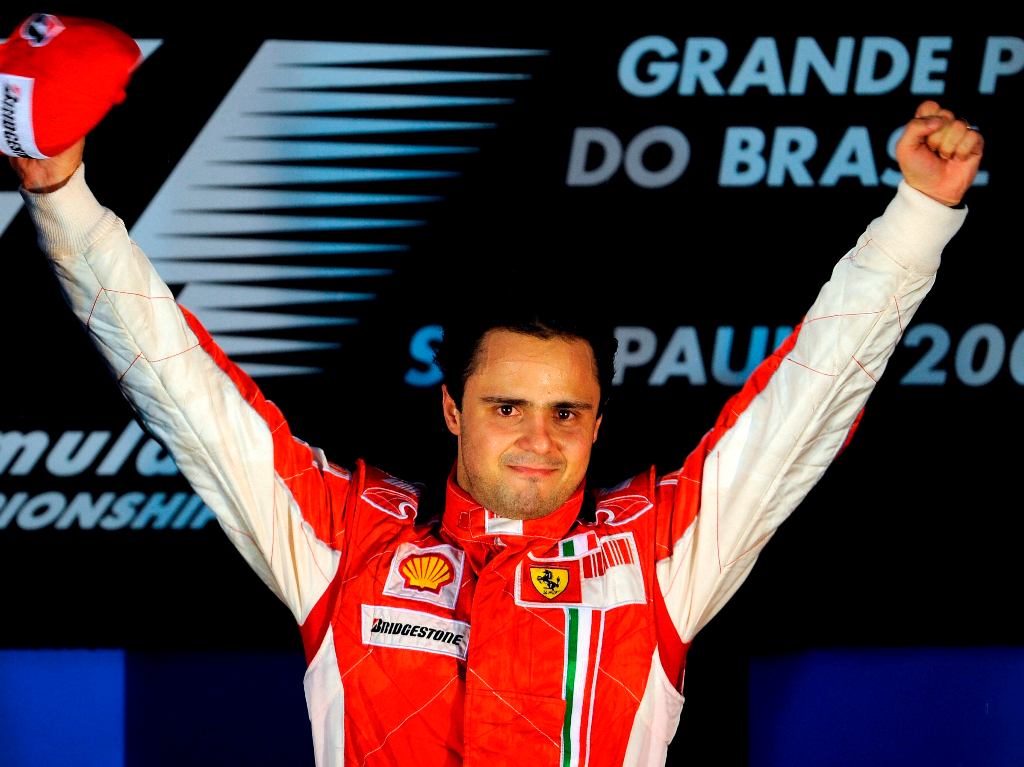 Felipe Massa has revealed he was forced to keep the first contract he signed with Ferrari a secret and was only allowed to tell his family.
The Brazilian joined Ferrari for the 2006 season having been at Sauber and went on to be one of the longest serving and most successful drivers in the team's history.
He completed 139 races, only Michael Schumacher and Kimi Raikkonen raced more for Ferrari, and earned 11 wins and 15 poles.
But the 41-year-old has now revealed his first ever contract with the team was kept a secret and he was only allowed to tell members of his family.
In 2000, Massa won the Italian and European Formula 2 championship in the same season at which point Ferrari made their move.
"I won the Italian and European Formula Renault 2.0 championship in the same season," Massa said in a clip from the film Motorsport Heroes. "After that, many tried to get me under contract.
"A meeting was organised with Ferrari in Maranello. I didn't know that at the time but they had been monitoring everything I had done: testing, telemetry, races, everything. Then they said, 'Okay, we're going to sign a contract with you as a young driver for Ferrari' – which had never been done before – 'but you can't tell anyone. It has to be a secret'.
"So I signed an eight-year contract with Ferrari and wasn't allowed to tell anyone! Just my family. That was incredibly difficult. Then I went to drive for Sauber, with Ferrari engines and then I got the call that Ferrari had decided to choose me. So in 2006 I was racing for Ferrari. That was a dream come true."
During his rookie season with Sauber, Massa finished 13th in the 2002 championship before moving to Ferrari as a test driver in 2003.
He then returned to Sauber for the 2004 and 2005 seasons where he finished 12th and 13th respectively.
In 2006, he made the switch to Ferrari where he replaced Schumacher's longtime team-mate Rubens Barrichello. In his first season with the famous Italian team, he ended third in the Drivers' Championship behind Schumacher and title-winner Fernando Alonso.
In 2008, he came within one point of his maiden World Championship but was pipped to the sport's biggest prize by Lewis Hamilton, who won his first of seven titles with a fifth-place finish in the season finale in Brazil.