Felipe Massa discusses key F1 relationship after 2008 Lewis Hamilton title claim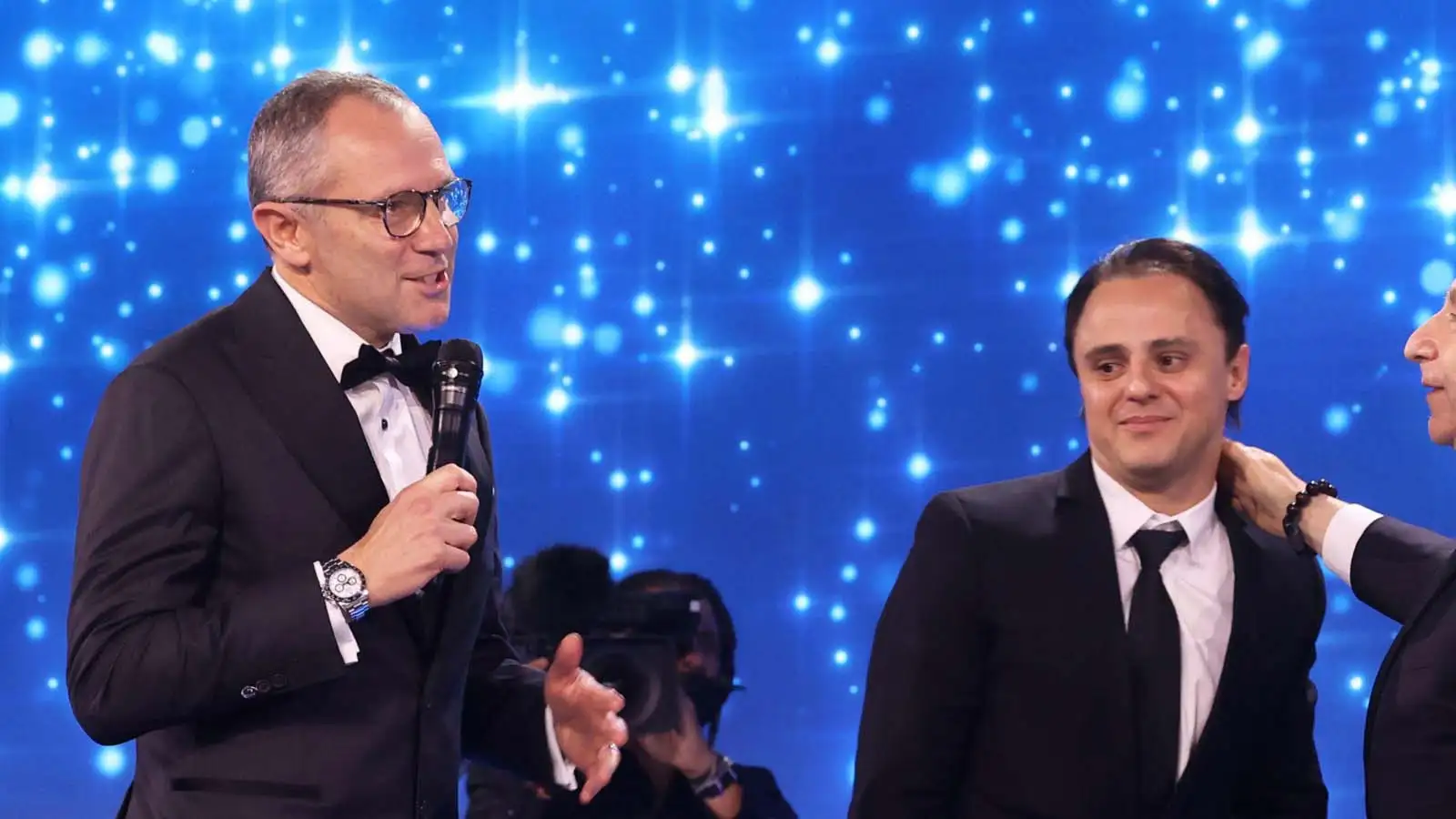 Felipe Massa believes his and Stefano Domenicali's relationship has "never changed", despite the 2008 title legal battle pitting them on opposing ends of the spectrum.
Current F1 CEO Domenicali was Massa's team principal at Ferrari during the year in question in legal proceedings, with the two having been in battle with McLaren for top honours against Lewis Hamilton.
Massa is currently taking legal action against the authorities to try and be declared the rightful winner of the 2008 title after comments from Bernie Ecclestone surrounding his apparent knowledge of the 'Crashgate' scandal at the Singapore Grand Prix, and his belief that Massa should be champion – though he has since denied knowledge of giving the interview that prompted legal action.
Felipe Massa comments on Stefano Domenicali relationship
Having been on the same side in the throes of the championship, Domenicali is now representing Formula 1's interests in the legal proceedings, albeit with the case marking goings-on from Ecclestone's time in charge of the sport.
While that could prove to be an awkward situation, the Brazilian has said their relationship remains intact – adding that the organisation is the same, but the people in place are not.
"Stefano is a big friend," Massa told Motorsport.com.
"I always talk to him, apart from everything that happened, so there's nothing really to say about that.
"He never changed the relationship or the behaviour with me, and he will never change.
"In the end, it's the same company, with different people, also the FIA.
"But anyway, I really hope that the people that are now taking care of FIA or FOM are doing the right thing, for the justice of the sport, so what's happened in the past can never happen again."
PlanetF1.com recommends
Felipe Massa exclusive: 'Lewis Hamilton will need to talk' about 'manipulated' 2008 title
Felipe Massa outcome could trigger Lewis Hamilton 2021 challenge – Timo Glock exclusive
But while opinion is split among the paddock as to whether or not Massa will be successful in his case, the former Ferrari driver is confident he will be able to achieve his goal of being named the rightful 2008 World Champion.
"Otherwise, I wouldn't be here," Massa stated.
"I am not a lawyer. And I'm pretty much sure we have a good team working on that. But I believe in justice.
"And I think that's the most important thing. I was never happy about what's happening in Singapore, all the time, since 2009 when I knew [about the Piquet crash], until now.
"I always was really aggressive about what's happened in that race, which is not sport.
"And especially after 15 years, we hear that people knew in 2008 and didn't do anything. So then it was what changed my mind to fight for justice."
Read next: Scathing Ferrari criticism identifies 'exactly what is going wrong' with them