Felipe Massa issues warning to Charles Leclerc over Ferrari errors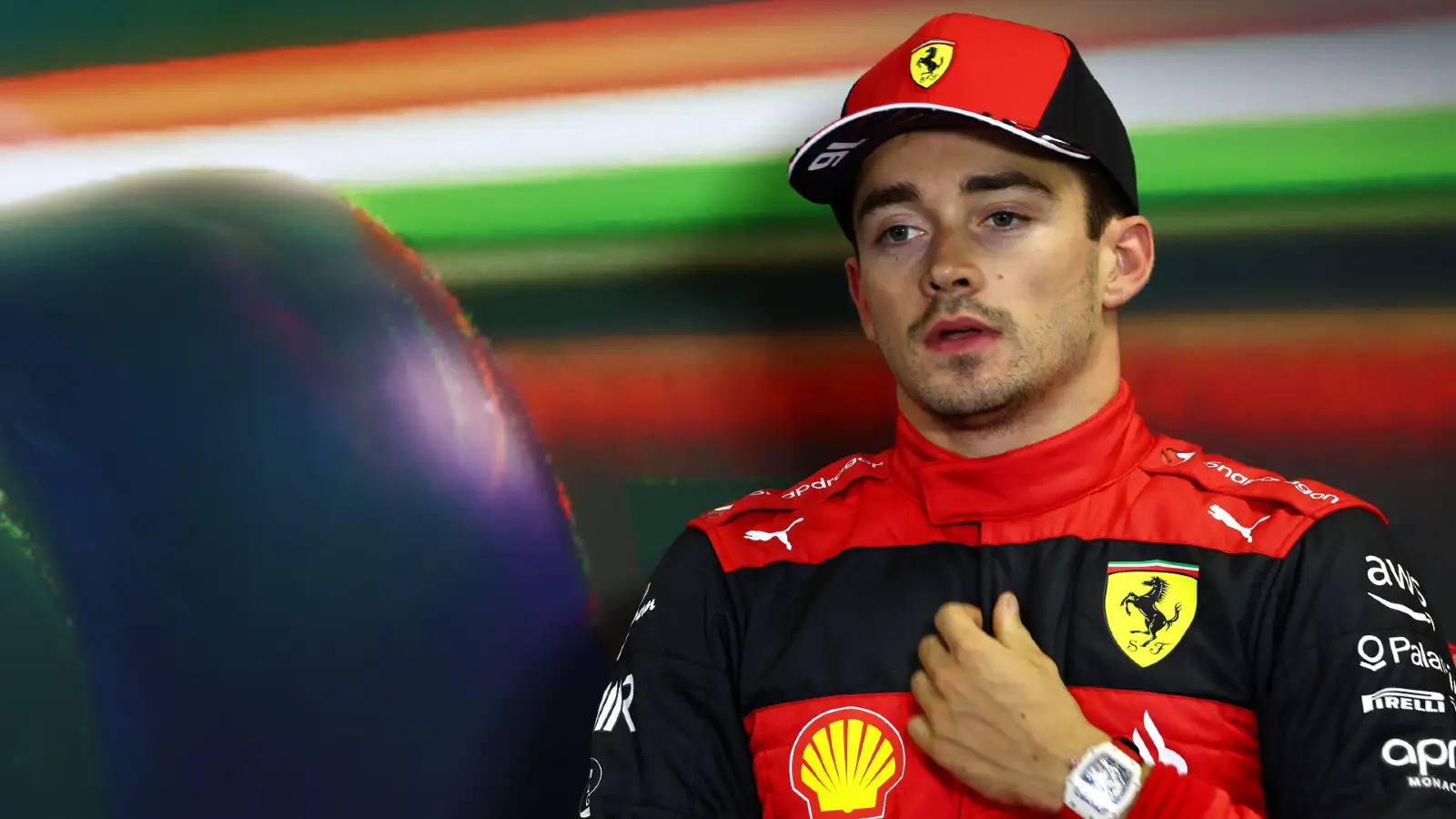 Former Ferrari F1 driver Felipe Massa has offered some warning advice for Charles Leclerc as the title slips through his fingers.
Massa, who endured one of the most heart-breaking title losses in modern F1 when he missed out on the 2008 title at the final corner of the final race of the year, has empathised with the predicament Charles Leclerc has found himself in.
The Monegasque, despite having the arguably quickest car in F1 2022, has fallen to 80 points behind championship leader Max Verstappen with nine races remaining in the title fight, thanks to a disastrous strategy call in Hungary that saw him finish in sixth.
With the majority of those 80 points coming as a result of Ferrari mistakes and failures outside of Leclerc's control, Massa said it's critical for Leclerc not to turn on his team at this point.
"Well, definitely, he's not happy at all," Massa said on Sky F1's Any Driven Monday, when asked about Leclerc's situation.
"But you need to be patient because if you start a fight now, it will not help the team.
"Charles, we cannot forget, in the last race, he made a mistake that just gave away a very good possibility to win the race and score the right amount of points.
"So you need to be patient. So, even if you're not happy with the decisions, the mistakes that are happening, you need to fight in the right way, professionally.
"Not showing it outside because, if you start to show outside, it is not helping both sides, even if Ferrari made more mistakes this year. A fight outside will not help them."
Pressure 'isn't good' for Ferrari
With the Scuderia rising to become title protagonists this year for the first time since the 2018 season, Massa said it's been a thrill for him to see his former team bounce back from years of struggling with slower machinery.
"It's actually nice to see Ferrari back in the fight. This is clear for everybody," he said.
"I think for F1 it was very interesting, just to see Ferrari back winning races, fighting for the championship, especially at the beginning of the season.
"But unfortunately, so many bad decisions or reliability issues happen this year that just took Ferrari away from the fight for the championship.
"Just Ferrari lost many races, many victories, because of that. Also, strategy errors cost many, many points for Ferrari. And it's a shame because just to see Ferrari fight for the championship at least into the end of the championship and this, for sure, is finished."
With team boss Mattia Binotto attempting to stave off external pressures on the team, choosing to point the finger at the F1-75's lack of pace in Hungary rather than poor strategy decisions, Massa said it's obvious Binotto is trying to ensure stability.
"So the Drivers' Championship is basically finished," he said.
"Max [Verstappen] is doing an amazing job and he deserves to win his second title. But Ferrari has a little risk now because they are not fighting for the Driver's Championship anymore and they also risk losing second place to Mercedes in the Constructors' Championship.
"The pressure that Ferrari has, day by day, race by race, is never a good pressure for the Italian team. Because things can change. If the wrong things change, decisions that cannot help the team to carry on being competitive and to be growing, this is not a very important thing and isn't a very good thing for Ferrari.
"So I really hope Ferrari get back to the victories soon because otherwise, things will be not really great for the team and to the end of the season."
Will Binotto survive into 2023?
Rumours have begun to circulate that Mattia Binotto could pay for Ferrari's disastrous title challenge with his job, but Massa has called for calm on that front, and said his former colleague needs time to be able to make the correct decisions.
"I know him very well. We worked together for a very long time, he was an engineer of the engines," Massa said of Binotto.
"Then he became the boss on the engine side. When he became the technical director and then team principal, I was not there anymore.
"So he's a very good engineer, he's a very professional guy. He understands a lot about it on the technical side. He's also a good guy, to be honest. I like him as a person as well.
"But, in the end, you understand that the result is not coming the way it should. So we cannot definitely blame him, but we need to say that he's part of it. There definitely need to be a little bit more calm for decisions, understand what is not happening because the many mistakes that happened at the beginning of the season, in terms of strategy, are still happening.
"He needs to turn and change things in a quick way otherwise he can pay for it, you know?"
Leclerc powerless to strategy in 8.5/10 performance
Charles Leclerc was left ruing another Ferrari strategy error after finishing a lowly P6 in Hungary.