Alonso: 2022 campaign is going to be a long game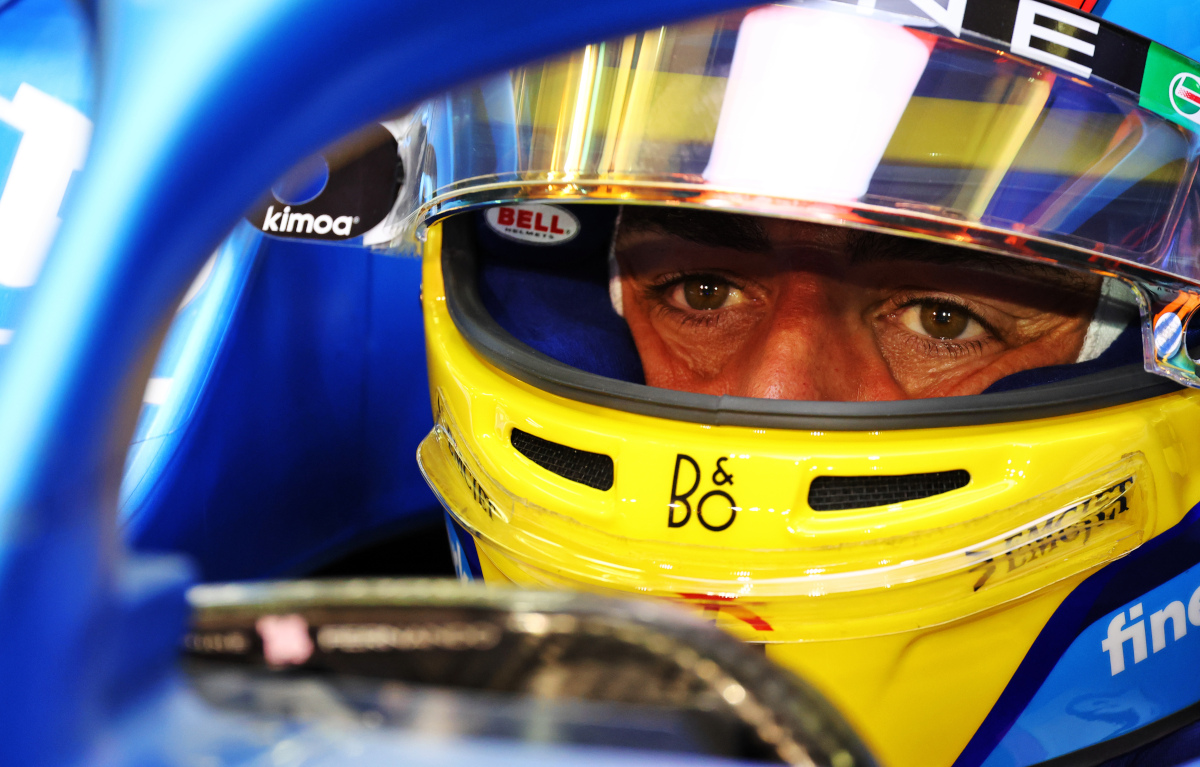 Fernando Alonso believes this year's championship will see major swings in momentum, largely depending on the upgrades the teams bring to the tracks.
This year Formula 1 has embraced a new design philosophy, the sport adopting ground effect aerodynamics to create the cars' downforce.
The all-new cars have been put through their paces in two test sessions, each lasting three days.
But while some teams opted to put almost the same car on the track in Bahrain as what they ran in Spain, others such as Mercedes went for radical upgrades.
With new cars still in their infancy, the teams are expected to bring a barrage of updates throughout the season and that Alonso reckons will result in an ever-changing pecking order.
"I think it is going to be a long game, that is for sure," he said as per Motorsport.com.
"The rate of development is going to be huge, and there are 22 races. I remember here last year I retired the car and Esteban was P12 or P13, so zero points after Bahrain.
"And then we won a race in Hungary, and we were enjoying the season from then on, so I think this year is going to be a long game to play, and I am confident that we will have a good season."
Admin melted to bring you this vid. 😅#F1Testing pic.twitter.com/40GWRVmRqa

— BWT Alpine F1 Team (@AlpineF1Team) March 10, 2022
Last season Alpine finished fifth in the Constructors' Championship, some 168.5 points behind third-placed Ferrari.
The team managed nine double points-hauls in 22 races while also featuring on the podium on two occasions, one for Esteban Ocon with his Hungary win and the second was Alonso's P3 at the Qatar Grand Prix.
Asked if Alpine can rise to the front of the midfield, he replied: "It is an interesting question, and we don't have any answers yet, I think we have to wait and see to understand how the first races develop and see what we need from the car and from the package.
"I am optimistic that the team is putting a huge effort into this programme, and we have the support from our president, and we have the support from everyone at Renault and Alpine, who came to F1 last year with an eye on this set of regulations to try to be a contender in the future.
"If that future will be 2022 or 2025 I have no idea, but there is this commitment and this view which I share and I embrace, that is for sure."
So much so that the double World Champion believes it is only a matter of time before Alpine are fighting for the World title.
"We think that we can have a chance," he said. "With a new set of regulations that started this year, in a short/medium term programme Alpine should be capable of fighting for the championship.
"And that's why we are here and why we work so hard.
"There is the budget cap in place, there are other things that F1 went into. And I think there is a possibility for everyone, and that is why Alpine and Groupe Renault in general are here."
The Spaniard's optimism has been buoyed by some good performances out on track, Ocon setting the pace on Friday morning in Bahrain.
Unlike Alpine's rivals McLaren, who's running at the Sakhir circuit as been blighted by serious brake issues, the A522 seems to be okay with the heat.
"I think we had a good surprise on that respect," Alonso said. " I think the car is working well on high temperatures.
"We didn't have any issues on all the cooling systems and brakes, and all the characteristics that Bahrain has different compared to Barcelona.
"So everything was running okay. And I think as I said we are more optimistic than maybe one week ago."
Alonso made pit wall feel like idiots
Fernando Alonso is one of F1's all-time greats, and the comments from Massimo Rivola back that up.