Alonso feels new regs not yet mixing up the order
Fernando Alonso is not yet seeing a mixing up of the grid as was intended with the new regulations for 2022.
There are a few examples of the position of the teams changing, with Ferrari for example now at the front of the pack with Red Bull, while Mercedes has dropped to the head of the midfield.
In that midfield pack meanwhile, Alfa Romeo and Haas are now looking far more competitive, regularly scoring points having struggled to do so last season, with Haas failing to record a point in 2021.
Alonso's Alpine team are also in the battle at the front of the midfield, but the two-time World Champion is still seeing the order as "team by team" in qualifying.
The battle for victories has been fought exclusively between Ferrari and Red Bull during the opening four rounds.
The new regulations, working alongside the budget cap, had been designed to make driver ability the focus once more, creating the potential for a range of different race winners.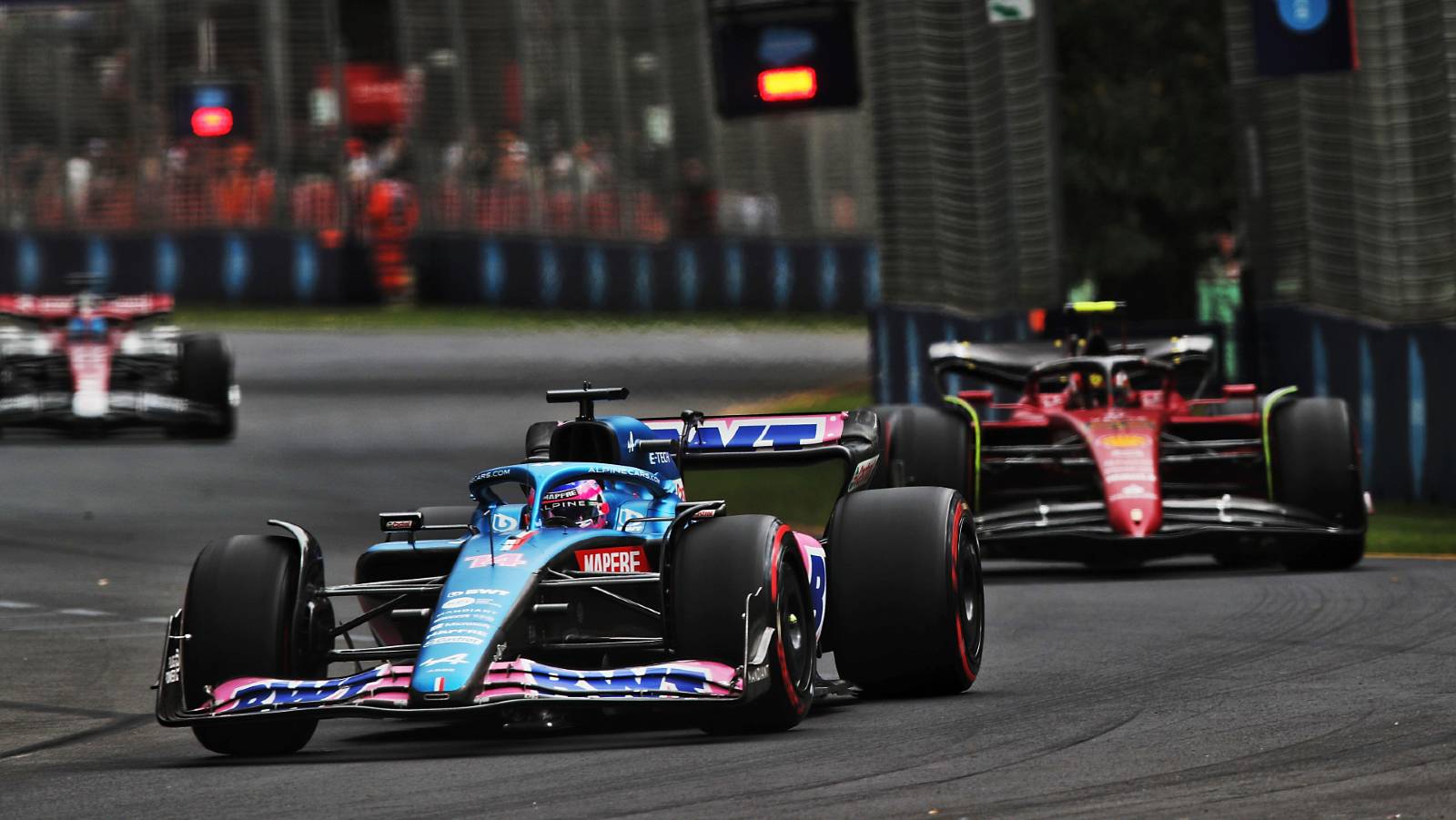 "The new regs were supposed to bring all the cars closer together and multiple teams and drivers could win races," said Alonso, quoted by GPFans.
"The order of the qualy is still team by team not driver by driver, so in general the sport should keep looking into that and improve it."
The new cars were created to promote closer racing by reducing the amount of dirty air that was being produced, thus allowing a driver to follow another for longer without suffering a major drop in downforce.
Generally, the belief is that the cars are successfully doing their part in that goal, but several drivers have identified the Pirelli tyres as being an issue still.
The Italian manufacturer upgraded from 13-inch to newly-developed 18-inch tyres for the 2022 season.
And Alonso too can be counted among the drivers who feel that further work is needed with the tyres, saying that they are still getting damaged "a lot" by following another car.
"It's easy to follow cars, aerodynamically we don't lose as much as we did before, but the tyres are still an issue," said Alonso.
"To follow cars we are still damaging the tyres a lot."
These updated regulations are though only four-races-old, with Alonso saying that teams can not yet arrive at the track with their car in the "optimal" working window as they could do previously.
"This year's cars, it's not like the previous generation of cars that we knew very well and could arrive at the circuit and the car was working close to optimal. This year you need some time to fine-tune everything."
Alonso re-signing with Alpine could put Mick at risk
Mick Schumacher's Haas seat is at risk with Fernando Alonso signing a new contract with Alpine.