Alonso sees himself staying at Alpine until 2024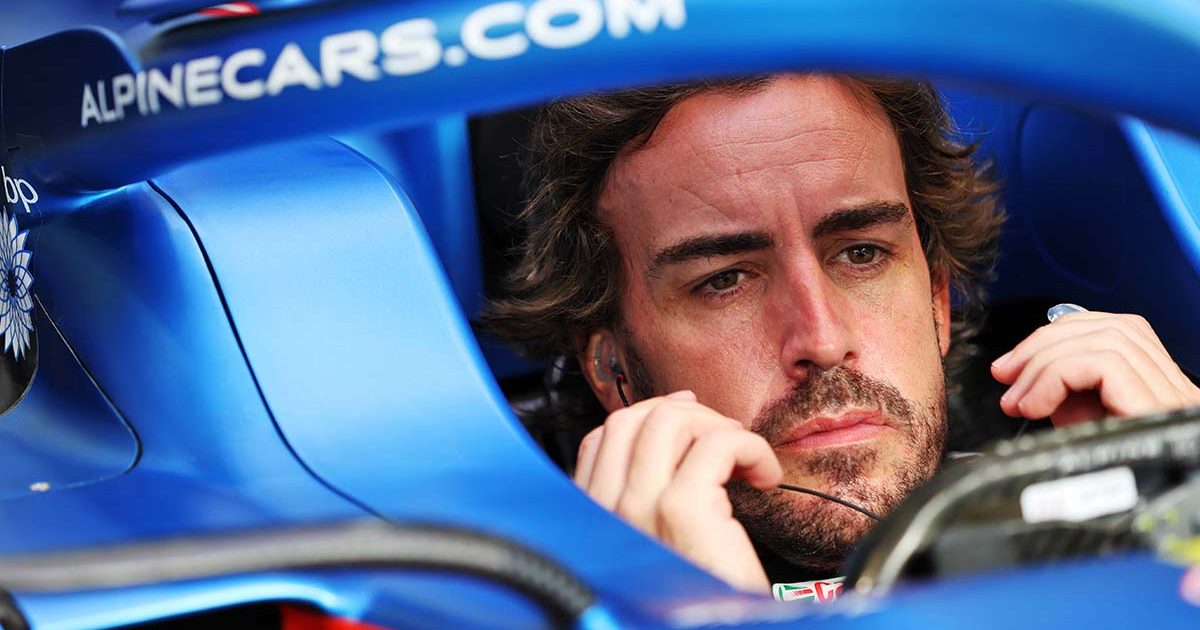 Fernando Alonso has said he will still be Esteban Ocon's team-mate at Alpine until at least the end of the 2024 season.
The two-time World Champion, who turns 40 next month, currently has a contract that expires at the end of the 2022 season but, in a interview with Spanish publication AS, he already has plans to continue racing in Formula 1 with Alpine far beyond that.
Team-mate Ocon recently signed a new three-year deal with Alpine to secure his future with the team until the end of the 2024 season.
When asked what he would be doing in 2024, Alonso replied: "I'll be here, for sure…as his team-mate."
If that does turn out to be the case, Alonso will still be in Formula 1 at the age of 43 years old – but it is clear that he still has the motivation, passion and desire to be successful in whatever he does.
We are back. #f1 pic.twitter.com/oK6bfbG5WB

— Fernando Alonso (@alo_oficial) July 8, 2020
Check out all the latest Fernando Alonso merchandise on the official Formula 1 store
"Whenever I close my visor, for me at least, I want to be competitive and I like to do things right," he said.
"I like to maintain a high level of discipline and commitment.
"If it's not here, it will also be playing a game of tennis in the afternoon with my friends. My level of commitment and sacrifice is like that. For me, whatever I do is 100 per cent. Or I don't do it."
It was also clear that Alonso definitely has the long term in mind when he asked whether he sees himself winning a Formula 1 race again.
"I don't know," Alonso answered.
"I haven't set it as a fixed goal, as an objective, yes or yes, that I have to achieve.
"Every time I put my visor down and go out on Sunday, I think it might be the Sunday I win.
"Even now, when I know it would be impossible, I go out with that mentality.
"Next year, in 2022, if everything comes together a bit and it's tighter, maybe we can dream more. Maybe not.
"And if not, it wouldn't be a disappointment either, and I would try to improve and evolve for 2023."
But, despite the will to continue long into the future, Alonso has said he is not motivated by records such as becoming the driver with the most Formula 1 appearances in history.
"The drivers are getting younger and younger and there are more and more grands prix per season," he stated.
"When I started there were 16 or 17, now there are 23. It's normal that in fifteen or twenty years, all those grand prix statistics will be blown up."
Follow us on Twitter @Planet_F1, like our Facebook page and join us on Instagram!