Alonso at 40 'sure' he would beat 30-y-o self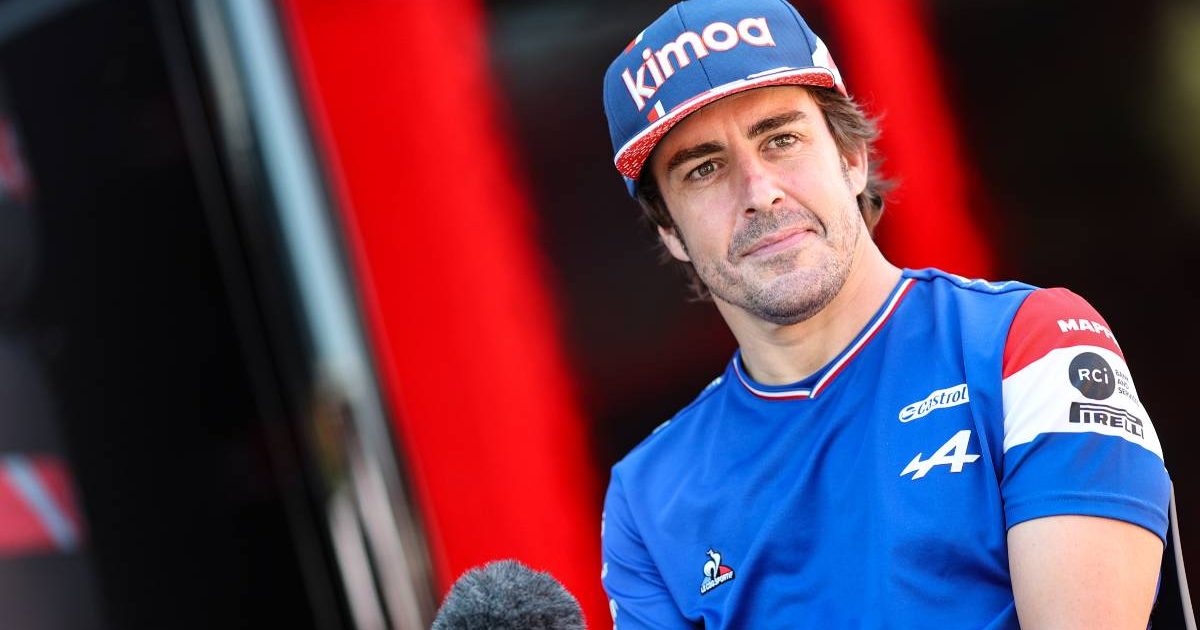 Fernando Alonso is confident his now 40-year-old self would be a better racer than the version that turned 30.
The Spaniard is spending his 40th birthday in Budapest and some of it at the Hungaroring, scene of his first F1 victory in 2003 which came a few weeks after he celebrated becoming a 22-year-old.
Alonso's landmark was one of the main talking points in the paddock on media day for the Hungarian Grand Prix and had not gone unnoticed by his old rival Sebastian Vettel, who sat alongside him in the press conference and unfortunately did not have the desired effect with a planned party popper prank.
Sebastian Vettel, Fernando Alonso'nun doğum gününü kutlamak isterken konfetiyi ters şekilde yere doğru patlattı 😅😅 pic.twitter.com/BSME2psdbm

— Krampon F1 #HungarianGp (@F1Krampon) July 29, 2021
But apart from a racing heart-rate after that fright, the two-time former World Champion believes he is in prime physical condition despite his age – backed up by the experience that makes him the best version of himself as a competitor he has been.
"If I had to race against myself [from] 10 years ago I'm sure I would beat him now, thanks to the experience and background you get now," said Alonso during an interview with Sky F1.
"I feel a better driver, for sure, and I still don't have grey hair and problems in the back.
"At the moment, I'm only taking the advantages of being 40 and not the disadvantages, but this may change in short time! As we speak now, I don't feel 40, I feel fit, sharp and ready."
Check out all the latest Fernando Alonso merchandise on the official Formula 1 store
Despite that, Alonso joked that he would not be averse to missing out on a lengthy track walk at the first race after the summer break, the Belgian Grand Prix, as a result of a superstition he has taken on board this year.
The Alpine driver has adopted a policy based on a Thursday track walk being a lucky omen that results in scoring points. If he finishes in the top 10, he must walk the track before the next race. But Belgium, with its undulations and circuit length, is probably the most arduous walk on the calendar.
"It's not that I don't want to score points and then skip it for the next race!" said Alonso.
"But we were talking this morning and the next one is Spa, which is a 7km track walk, so if we don't score points here, we will in a way escape that!
"But no, we want to keep scoring points and bigger points, if possible. Seventh at Silverstone felt fantastic in terms of points for the team – top six, top seven are big points for us at the moment."