Permane: Adaptability Alonso's key strength
Renault sporting director Alan Permane feels that, while he's quick, adaptability is Fernando Alonso's key strength. 
Permane was at Renault when the Spaniard won his two World Championships with the team, working with his team-mate Giancarlo Fisichella.
As he prepares to welcome Alonso back to Renault next season, he has said outlined what he thinks the driver's main strengths are.
"It's his speed – I didn't engineer Fernando ever, I suspect I did at a test with him at some point – but his adaptability, as well, was incredible," he said on the Beyond the Grid podcast.
"So in 2004, I was engineering Trulli, we did get the better of him once there; we won in Monaco… that was my first win as race engineer, that was pretty special. But Fernando had this way of driving that car where he would really hammer the front tyres, to have this really sharp turn-in and use that to stabilise the car and was very tough on front tyres.
"We had refuelling in those days so multiple [pit] stops were common. And I remember saying to Giancarlo [Fisichella] at the start of 2005 – I remember exactly where we were – sat in the canteen at Enstone, thinking we're going to get this bloke because we've got one tyre [set] for qualifying and the race.
"And Fernando, just overnight, figured out his driving style, completely, to cope with that single tyre rule, and all of a sudden was super gentle on the left front tyre. So I think adaptability was one of his key strengths."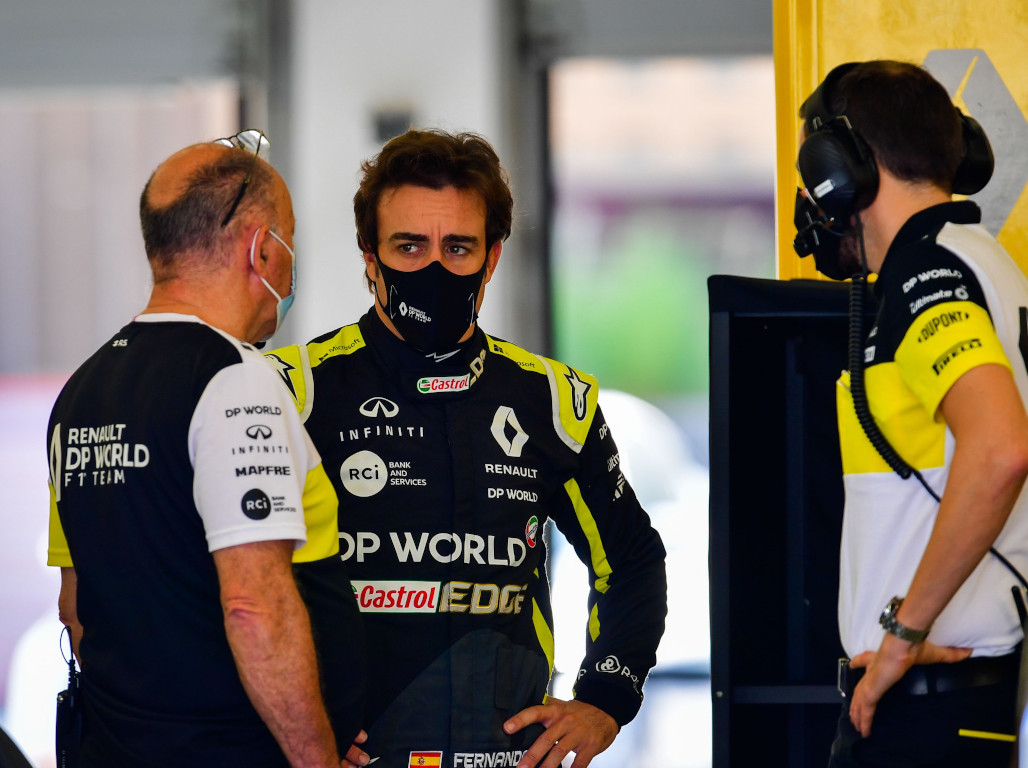 Get your hands on the official Renault 2020 collection via the Formula 1 store 
Alonso will be replacing Daniel Ricciardo at the French team next season, and Permane says that another quality of his, attention to detail, is already evident, as the 39-year-0ld begins to work with the team again.
"Of course he's phenomenally quick, but I think adaptability and just having dealings with him again since this summer in preparation for next year, it's his attention to detail. It's incredible," he added.
"Just questions, questions, questions… and all sorts of things come in all the time, non-stop. So it's going to be a good year next year.
"I feel that on the end of my phone, on race weekend, he's texting or messaging me on the laptop saying 'don't forget this' or 'think about that' and he's sat at home!
"And he's listening to our meetings through there and you think 'he's got a point there'… and I know that is only going to be tenfold when he comes."
Follow us on Twitter @Planet_F1 and like our Facebook page.