Alonso not impressed with fascination over age
Fernando Alonso has stated that a driver's performance against the stopwatch is more important than the age of the person behind the wheel of a Formula 1 car.
The Alpine driver returned to the sport at the age of 39 after a two-year sabbatical, and is contracted to race in Formula 1 beyond his 40th birthday.
Long-time rival Kimi Raikkonen is currently racing while being over that landmark age and seven-time World Champion Michael Schumacher competed in motorsport's top tier until he was 43 – which Alonso said previously he feels he can match, by staying in the sport until at least 2024.
The Spaniard believes, as long as you're still fast, it doesn't matter how old you are – although this is his first experience of being asked about his veteran status, rather than being a young gun.
"The age thing is given much more importance from the outside," said the double World Champion in a Q&A with Agencia EFE, via Marca.
"This year it's exaggerated, the questions I've had to answer about age and the cliches I've had to listen to seem totally unconscionable, because my whole sporting career has been the other way around.
"I have always been the youngest of those who raced, in every category. And lately, when I went to the Indy or the Dakar when I was one of the youngest… in my life I have answered questions about age.
"Now, well, Formula 1 is what it is, it's very mediatic, and you have to talk about everything. Also about age. But in motorsport, what we have always looked at is the stopwatch. Otherwise, there would only be young drivers here.
"It's like in karting: there are 12-year-olds and 16-year-olds, but if they're a second behind you… I don't think age is so important either."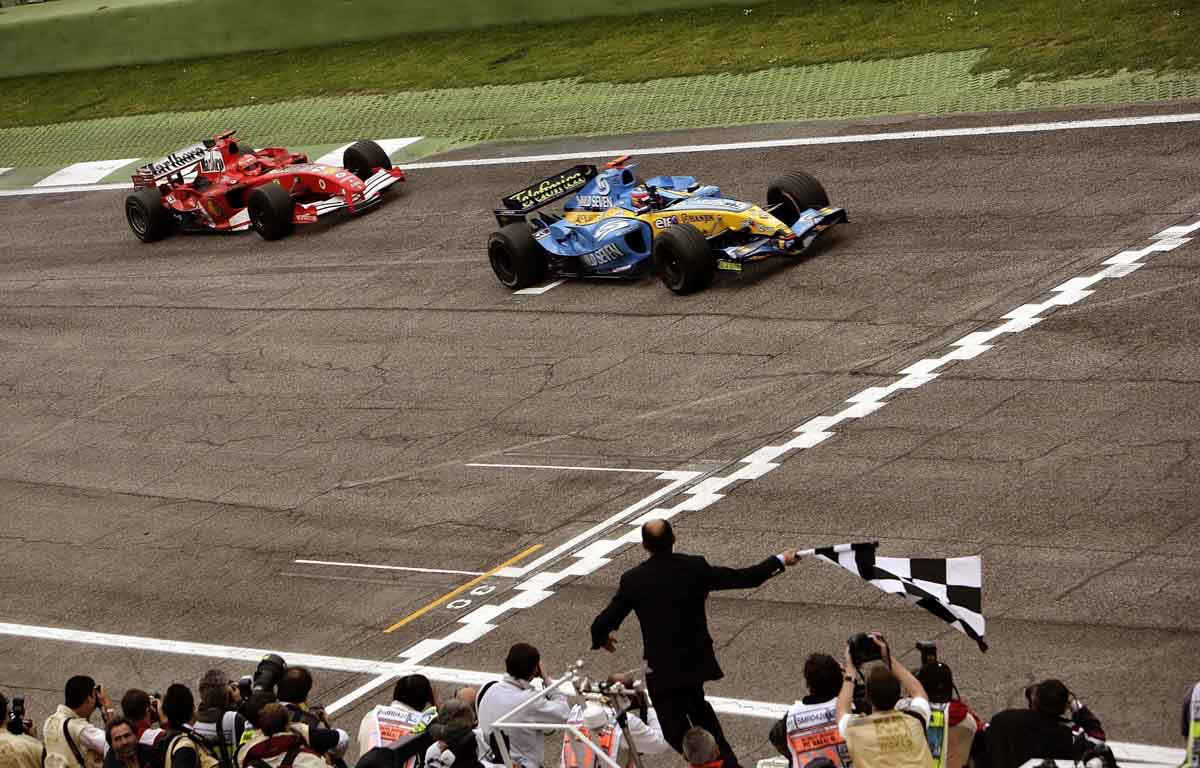 Check out all the latest Fernando Alonso merchandise on the official Formula 1 store
In the early part of his career, Alonso became the sport's youngest ever race winner, World Champion and double World Champion at the time, on his way to 32 race victories before leaving the sport for the first time.
Formula 1 legend Juan Manuel Fangio won his five titles over the age of 40 – winning his final World Championship aged 46. While Alonso acknowledges that it was a "different era", he does not know if he will challenge for another title – but his age will not be a factor in how well he can challenge.
"I don't know," he said when asked if a third World Championship is possible above 40. "It's not going to be because of age, in any case.
"If the car you have and the team you're in has a moment of dominance in the sport and superior performance, then the two drivers who drive that car win. So, as I say, age is totally secondary."
Follow us on Twitter @Planet_F1, like our Facebook page and join us on Instagram!