Alonso explains Alpine tweaks that suit his style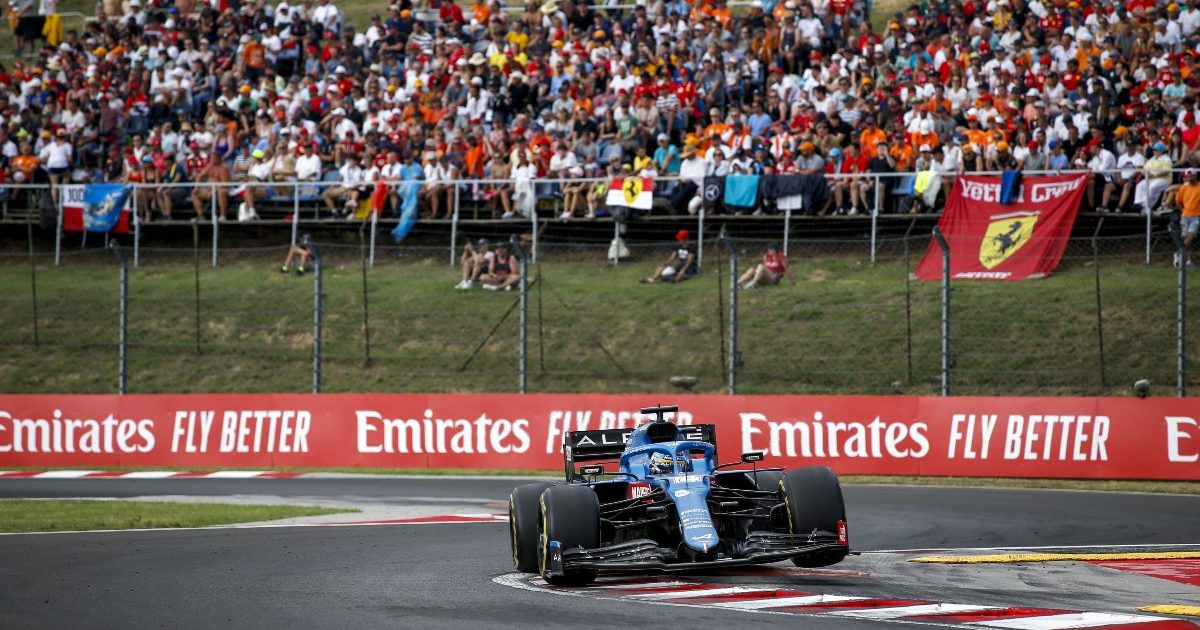 Fernando Alonso has explained the changes Alpine have made to make their car better suited to his unique driving style. 
The Spaniard made his return to the sport after two years away this season, rejoining the team formerly known as Renault.
He made a slow start to the season, constantly being outperformed by team-mate Esteban Ocon throughout the weekend in the first few rounds.
Since then though, he has found his feet, looking like his old self, and he partly puts it down to changes that have been made to his machinery.
"I said at the beginning I would need three or four races in order to be at the level of the car. In the end, they were more [like] six or seven, but now I am more comfortable in the car," he told SoyMotor.com.
"Some things have helped me…not only in terms of racing but also the things that happen outside of the car.
"We've changed a few things in the car to adapt it to my driving style, from the power steering to the feeling you get from the steering wheel or the level of grip it transmits you. Some small adjustments in the brake balance and the engine brake.
"Every driver has their own set-up when it comes to adjusting the car, and getting the most out of it has taken us the time I more or less expected."
Torquing Point - The battle for fifth
Finley Crebolder and Charlotte Lines from Planet F1's Torquing Point podcast discuss the close battle for fifth between Alpine, AlphaTauri and Aston Martin as we reach the summer break.
Check out all the latest Fernando Alonso merchandise on the official Formula 1 store
The double former World Champion has always sported a unique way of steering, turning the wheel more aggressively and further than most drivers do.
He says adjusting the car to suit this, in particular, is crucial for him.
"Because of my driving style, I've always done an aggressive movement of the steering wheel in the middle of the corner, and from then on I just feel the front tyres. If the steering wheel gets softer, it means they are losing grip," he added.
"If it gets harder, they have too much grip and you can expect the rear of the car to move at some point in time. I normally feel everything with my hands and the front end of the car. If they take this out of me, I am dead.
"Other drivers are not, because they feel the car with the body or they do different things, but I am defenceless if they take the front tyres out of me. Then I can't predict [the car].
"We've worked on that, just to have a lot of feeling in the steering wheel."