Alonso: Alpine are 'in better shape' ahead of 2022 campaign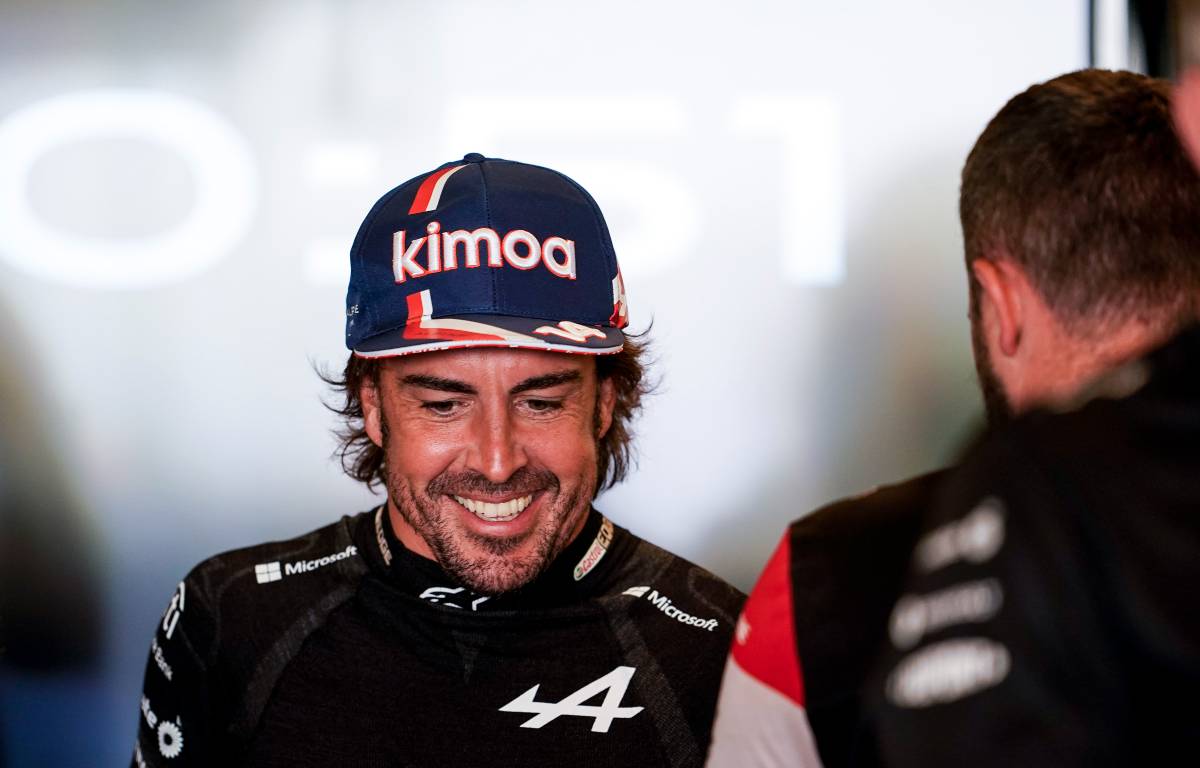 Despite stepping into unknown territory with the new 2022 cars, Fernando Alonso believes Alpine are in a "better shape now" than they were 12 months ago.
Last season Alpine, the former Renault team, finished fifth in the Constructors' Championship with Alonso on the podium at the Qatar Grand Prix and his team-mate Esteban Ocon taking a surprise win in Hungary.
Although the team scored in all but two grands prix, it was by no means a perfect season with Alonso acknowledging there are still problems that need to be resolved.
But, looking back 12 months, the double World Champion believes Alpine are looking stronger than they did when he first returned last year.
"We are still not on top of all the problems, but everyone will have a different opinion," he said as per The Independent.
"Obviously with experience working for different teams, I could see some things that we were weak, other areas we were very strong. You try always to make the team stronger and stronger, and more prepared into 2022.
"I think we are in better shape now than what we were in March, in Bahrain, but still a few things I'm sure that we'll have to fix.
"I think we need for sure to close the gap on the engine, that's why there is this new project, and also we need to close the gap on the aero performance.
"It's difficult to know what is the gap, so at the moment there are only hopes but I understand that these hopes are for everybody. It's not only to us, and it's a completely unknown territory what we will find [this] year."
ATTENTION: This is 𝙣𝙤𝙩 the sound of our fire-up. This is a podium, our podium in Qatar to be exact.#FireUpAppreciation pic.twitter.com/WYAWoPeZDi

— Alpine F1 Team (@AlpineF1Team) January 19, 2022
Alpine have undergone a management reshuffle in the off season, Marcin Budkowski and Alain Prost both leaving the team.
The latter has blamed CEO Laurent Rossi for his exit, saying his compatriot "wants all the light" and that "he told me himself he no longer needed to be advised".
But while Prost isn't happy with Rossi and his management style, Alonso feels Rossi and Luca de Meo are leading the team in the right direction.
"I'm optimistic we have the right resources, we have the commitment from Luca de Meo, from Laurent Rossi, all our management they are committed to Formula," he said.
Formula 1's budget cap, down to $140 million for this year's championship, also means Alpine aren't having to battle teams that have double if not triple the spending power.
"The budget cap should help because there is no unlimited budget for the top teams," he said.
"Now it's more or less the same budget for everybody and it's up to us to do a good car. If we don't do it, we will learn from our mistakes.
"But there are no more 'we have less budget' or 'we have less resources' or 'they are using two wind tunnels'. There are not any more of those things. So, it's up to us."
PlanetF1 Verdict
Alonso believes Alpine are 'better off' this year
Fernando Alonso believes that Alpine are in a better place than last year.