Alpine confident of fix after cylinder blew in Fernando Alonso's A522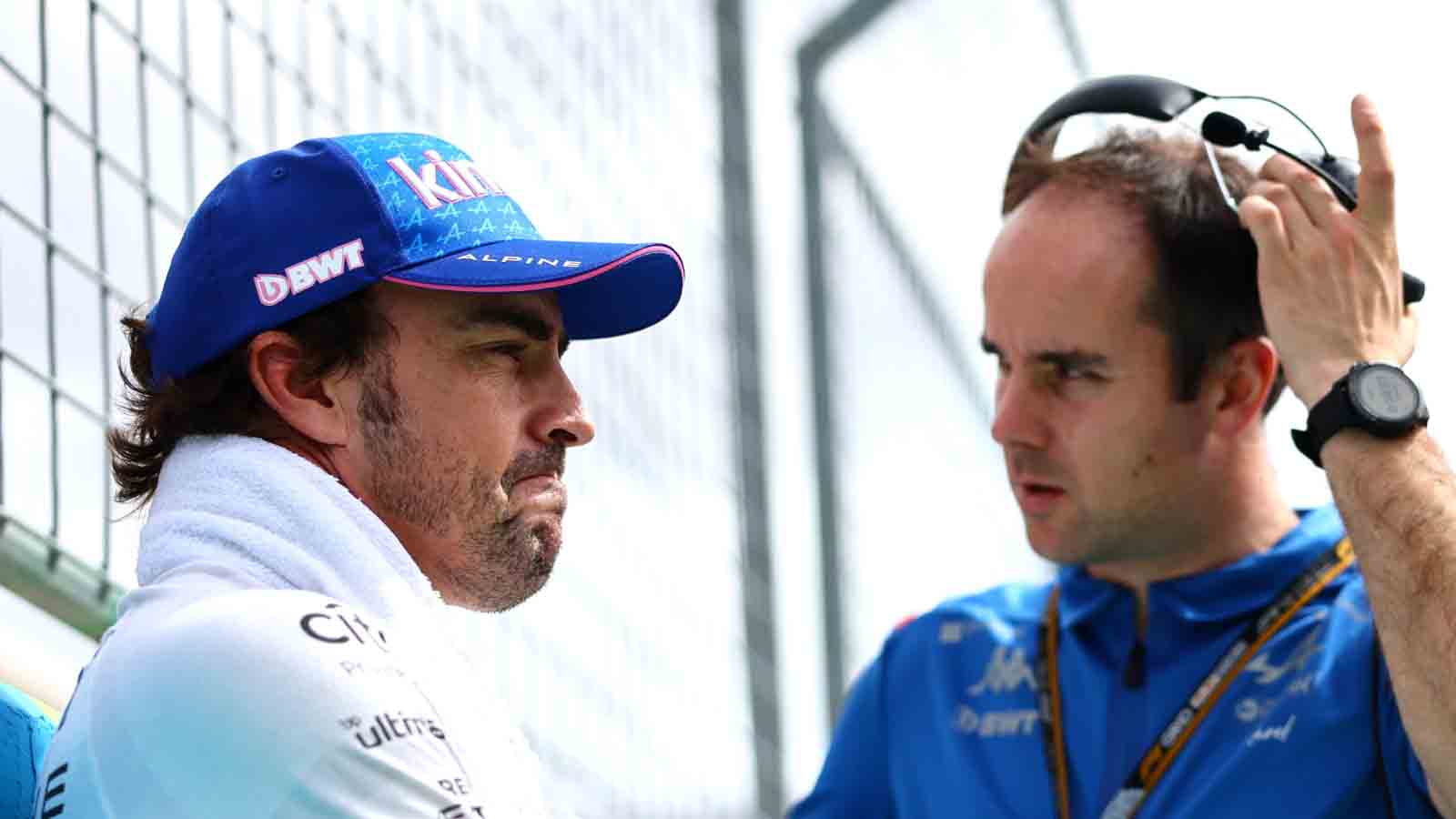 Alpine team principal Otmar Szafnauer revealed Fernando Alonso lost use of one engine cylinder during the Mexico City Grand Prix, but is confident the team will be able to rectify the problem for the final two races.
Alonso had been going well during the race, comfortably seventh and 'best of the rest' behind the Red Bull, Mercedes and Ferrari drivers before a loss of power from his engine hampered his speed.
Having previously been complimentary over team radio about how his car had been feeling, Alonso's mood quickly changed as he found himself vulnerable to attack from behind – with his team-mate Esteban Ocon and McLaren's Daniel Ricciardo making their way by as he limped around.
Alonso eventually had to retire after a puff of smoke came from the back of his car, however, with his frustration visible as he climbed out of the Alpine and angrily punched the air.
He voiced his obvious anger at the fifth retirement of the season coming his way, costing him yet more points as he sits 11 behind team-mate Ocon with two races remaining.
Such was his dismay, he compared his power-unit issues to those he had suffered in the infamous spell he had at McLaren with Honda as their engine supplier, claiming: "With Honda, both cars stopped. This year, only car 14 stops.
"I think we are not prepared, the engine can't finish the races. It cannot be bad luck when you have to change six or seven engines as we did and we are still not finishing the races."
Fernando Alonso's last five races:

Retired
Retired
P7
P7
Retired

El Pain. #F1 pic.twitter.com/Ph6XwrsMOH

— PlanetF1 (@Planet_F1) October 31, 2022
But his team principal remains happy the team will fix their problems, although the tight battle for fourth place in the Constructors' Championship with McLaren is likely to go down to the wire, with only seven points between the teams.
"This race was always going to prove challenging with the unique conditions in Mexico City and we leave here disappointed in the fact we only had one car see the chequered flag," Szafnauer said.
"Unfortunately, Fernando suffered a cylinder failure on lap 52 and he was having to manage on five cylinders – meaning a significant lack of power – to try and remain inside the points. Eventually the problem was not sustainable and he had to retire the car.
"Esteban faced a challenge with some cooling issues from quite early in the race when he had to lift and coast and therefore he sacrificed significant lap time. He did well to bring the car home in eighth place and score some valuable points for the team.
"We know reliability will be the key in our championship battle and it's something that has let us down after showing such a strong level of performance in recent races.
"I'm confident we can rectify these issues going into the final two races of the season."
Read more: Mexico City Grand Prix driver ratings: Max untouchable, Ricciardo resurgent, Albon under the radar