Alonso: Alpine's progress is 'too good to be true'
Fernando Alonso says the progress Alpine have made in terms of pace since the first race of the season seems too good to be true.
The team formerly known as Renault, while ultimately finishing in P5, were well in the fight for P3 in the Constructors' Championship last season.
Initially in 2021, however, it looked as if they had fallen down the pecking order with Ferrari and AlphaTauri both having quicker cars than them at Bahrain and Imola.
The next two rounds in Portimao and Barcelona were much more successful though as the French team were present in Q3 and scored points in both.
They have made perhaps the biggest step forward since the start of the season of any team, and Alonso admits it feels too good to be true.
"I probably tend to believe McLaren and Ferrari are a little bit quicker. At least in four races, they have been able to be more consistent in pace," he said as per Motorsport.com.
"But it is true we made a very big step in Portugal. We didn't know if it was track-specific or if it was real. So it was very nice to confirm in Barcelona that it was real and it was not only Portimao.
"I think Alpine are now in the mix with Ferrari and McLaren. So that's a very positive trend with what we see now in the team and we are very excited for the next couple of races.
"But we need to remain cautious and really confirm it. Because, as I said, Bahrain and Imola compared to Portugal and Barcelona, it seems maybe too good to be true.
"But obviously it is true because both cars were in Q3 and Esteban [Ocon] was sixth [on the grid] in Portugal and fifth in Barcelona, so that is good news."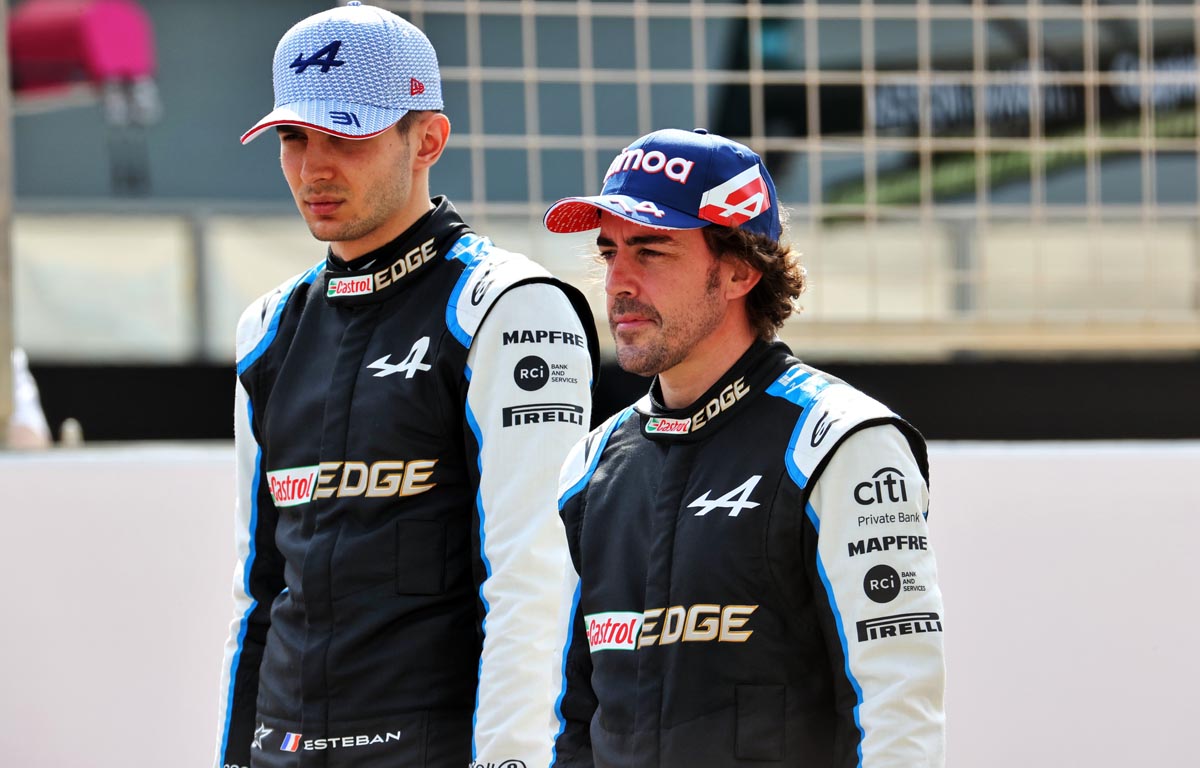 Check out all the latest Fernando Alonso merchandise on the official Formula 1 store
Somewhat surprisingly, Ocon has been the more impressive of the Alpine drivers so far this season and beat Alonso on both Saturday and Sunday in Portugal and Spain.
The two-time former World Champion has been impressed with his team-mate's form, saying he is giving everything and still cannot beat him.
"I think he is good and we are seeing that," he said to Motorsport.com. "He is in very good form and, right now, fully integrated with the team.
"[He was on the] podium last year in Bahrain, in the last part of the championship, and now giving perfect weekends. So this is very good.
"It is impressive what he is achieving now.
"I am giving 100 per cent and obviously that's not enough to be at that level at the moment, so I need to keep improving."
Follow us on Twitter @Planet_F1 and like our Facebook page