Fittipaldi: Fernando Alonso 'is correct' to say Verstappen's titles have more value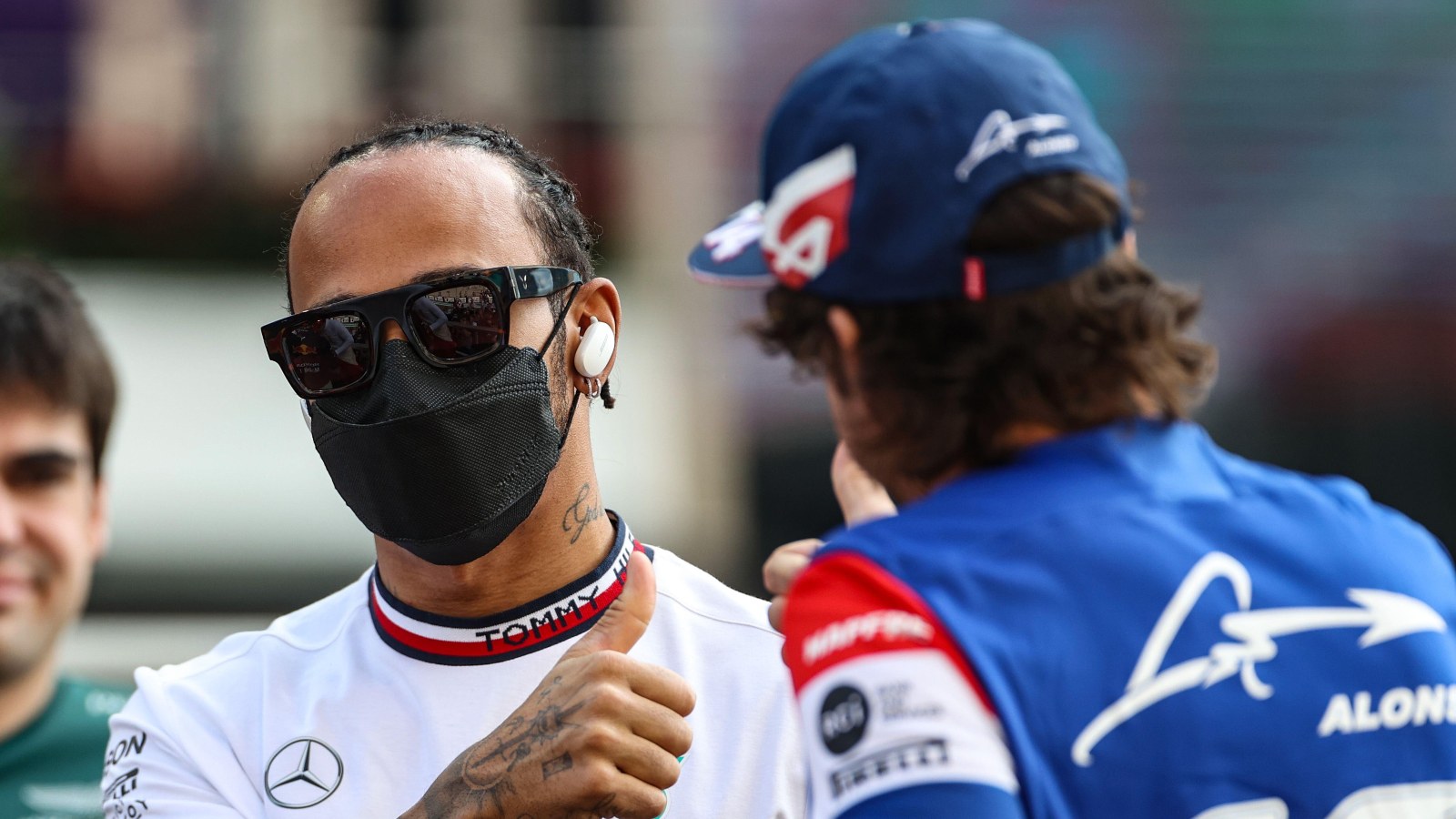 Two-time F1 World Champion Emerson Fittipaldi believes Fernando Alonso was correct to say that Max Verstappen's titles have more value than Lewis Hamilton's silverware.
Alonso caused quite the stir in a recent interview with Dutch publication De Telegraaf, when saying Max Verstappen has had to work harder and perform better than Hamilton in clinching his World titles.
"This year Max is very dominant and he could cruise to the world title," Alonso said. "Last season it was different. I thought he performed better than Lewis in the end and therefore I think he is a worthy champion.
"I also have a lot of respect for Lewis. However, it is different when you win seven world titles when you have only had to fight with your team-mate.
"Then I think a championship has less value than when you have fewer titles, but against other drivers you have had to contend with equivalent or even better equipment."
Alonso did later take to social media to make it clear that he felt "all titles are amazing, well deserved and inspiring", while Hamilton himself simply responded with a thumbs up emoji on social media accompanied with an image of him and Alonso back in their days as McLaren team-mate having just beaten him to a race win.
Ahead of São Paulo Grand Prix in his native Brazil, Fittipaldi was asked by VegasInsider for his assessment on Alonso's original comments.
He said: "It is very difficult to analyse but the point that Fernando [Alonso] mentioned has merit because now it [F1] is extremely competitive.
"Much more than when Lewis was winning the championships, that was against his team-mate."
"Now, you have Max who is against a lot of different people. If you think about it, yes, Fernando is correct.
"The level, the gap among the top five cars in any qualifying this year is very close.
"Much closer than when Lewis and Nico or Lewis and Bottas were there. They were quite superior to the field. Now the field is very close. I like it now."
Fittipaldi was also complimentary of Hamilton, though, saying the seven-time World Champion is still at his very best on race day.
Asked if he felt Mercedes could be back battling with Red Bull for the titles in 2023, Fittipaldi said: "The way they are building up, coming up, yes. They are getting closer and closer and closer."
"If you compare at the beginning of the year, where they were, and where they are now, it is a big improvement.
"With all due respect, Lewis Hamilton, still delivers on race day. George Russell is a young and talented driver, he can be very good in qualifying but when you come to the end of the racing results, Lewis does better."
Read more: Sprint qualifying has its critics, but the true test of the format is yet to come