Fernando Alonso's girlfriend reveals the potential end point for F1 career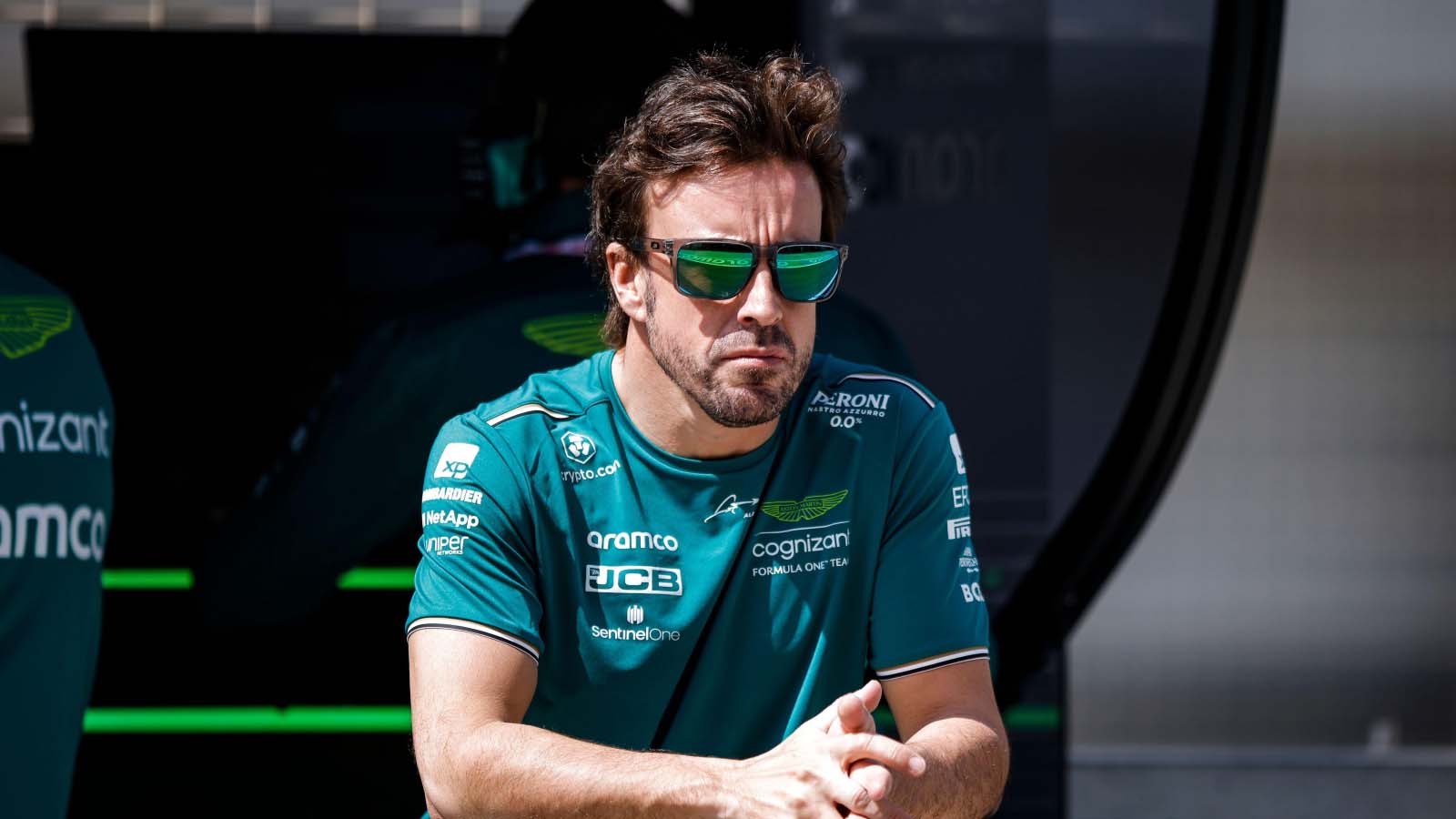 The partner of Fernando Alonso has said that the Spaniard's current two-year deal with Aston Martin will most likely be his last in F1.
Alonso swapped Alpine for Aston this year with the benefits of such a move already being shown in the 2023 season opener.
In Bahrain, Alonso secured his first podium finish since 2021 and, despite being the oldest driver on the grid, showed little of his talent had worn off over the years.
But, as there have been for the last few years, question marks remain over how long Alonso will keep going with his current deal at Aston Martin set to see him racing at the age of 43.
While that figure would not make Alonso the oldest driver to compete in F1, he is the most experienced having finished more laps than any other driver in the sport's history.
And in the clearest sign yet of what the future holds for Alonso, his partner Andrea Schlager has said his current deal will most likely be the two-time World Champion's last.
Speaking on Austria's Servus TV where she works as a sports reporter, Schlager said: "He currently has a two-year contract and it will most likely be the last."
Schlager also revealed that Alonso was so determined to hit the ground running at Aston Martin, he spent the whole winter break training.
"The whole winter consisted of gym, tennis, skiing. It was impressive how he went full throttle."
PlanetF1 recommends
The problems facing Ferrari and Mercedes that will be music to Red Bull's ears
Is Max Verstappen the modern day equivalent of Ayrton Senna?
F1 rumours: Laurent Mekies part of Ferrari mass exodus? Leclerc meets Ferrari president
Success not money will keep Fernando Alonso in Formula 1
While Aston Martin are certainly not short of money, that is likely to play no part in Alonso's decision as to whether to stay or not.
Throughout the latter stages of his career, Alonso has made it clear he is interested in just one thing, success on the track.
That is why he took the leap into the unknown to swap a pretty comfortable P4 at Alpine for a team who offered a chance to go for race wins and championships.
Two years can be a long time in Formula 1 so it is somewhat foolish to guess just what Alonso will be thinking come the end of his contract, but should he find himself in a position where he has won multiple races and has a sniff at a third world championship, then do not be surprised to see the F1 veteran continue racing for just a little longer.