James Vowles identifies the two clear factors behind Aston Martin's surge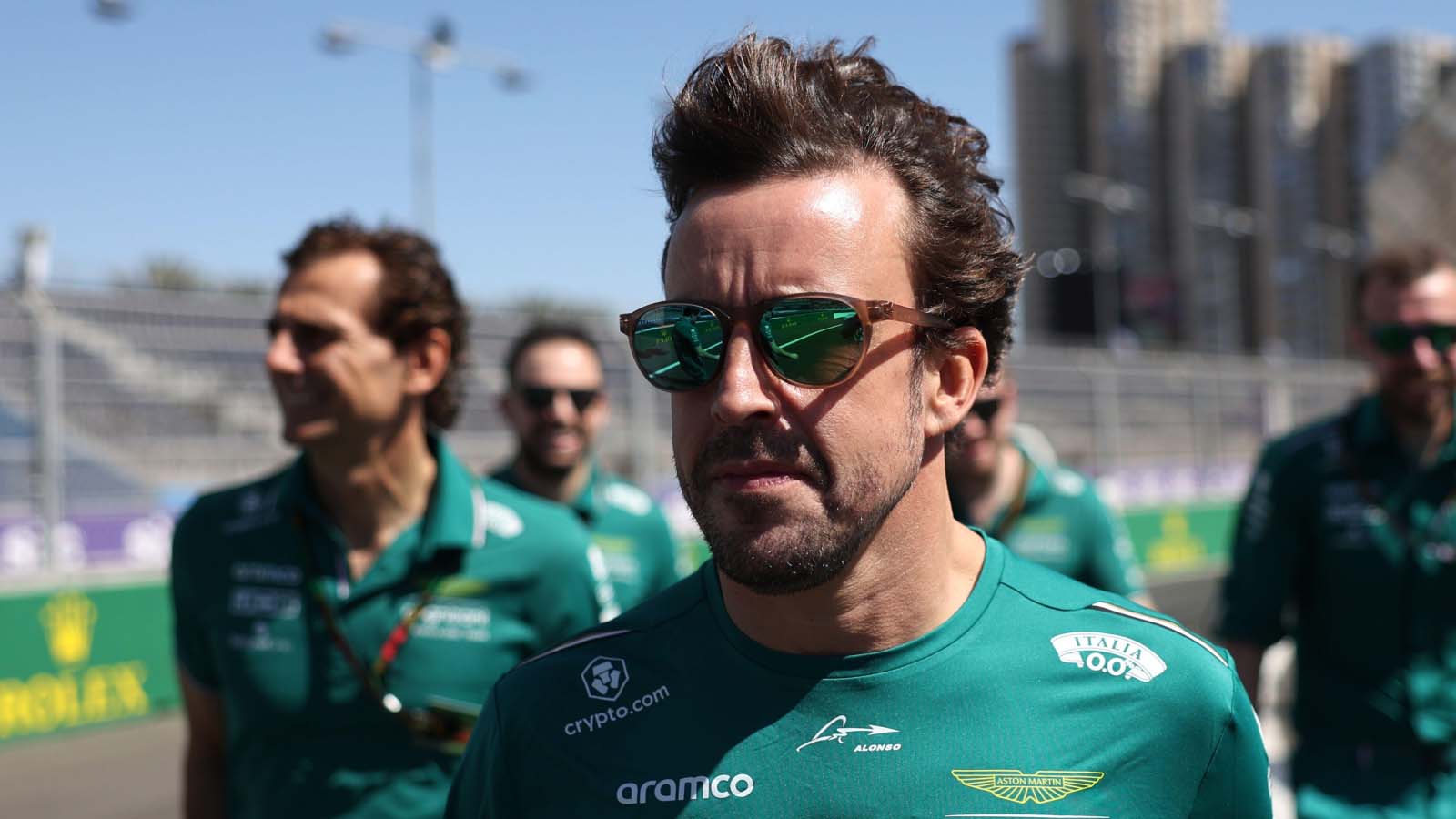 Williams team principal James Vowles was asked about the significant steps forward made at Aston Martin this season, and he attributes it to aerodynamic development and having an "outstanding driver" in Fernando Alonso.
Alonso raced his way onto the podium in the Bahrain Grand Prix, with Aston Martin producing a car in 2023 that has shown itself capable of challenging among the likes of Mercedes and Ferrari, having finished seventh in the Constructors' Championship in the past two seasons.
An aggressive hiring strategy from team owner Lawrence Stroll has seen the team hire new staff members from all around the grid, as 'Team Silverstone' has expanded its staff base by more than 150 people in its mission to upset the established order in Formula 1, along with constructing a new and improved factory – with a new office building due to open in May.
Alonso replaced the now-retired Sebastian Vettel in time for this season at Aston Martin to partner Lance Stroll, and his flying start to life at his new team earned widespread plaudits from throughout the grid – including from Williams' team boss, formerly strategy director at Mercedes.
"I think they have an outstanding driver who is in the car," Vowles responded to reporters when asked how Aston Martin have made their significant improvement this season, per the Spanish edition of Motorsport.com.
"Lance did very well too, and that doesn't take anything away from the team, which has made big steps forward.
"They are clearly investing a lot going forward. Their current wind tunnel is shared with Mercedes, the whole rear of the car is more or less shared with Mercedes, so what they've done well is aerodynamic development."
Coupled with the improvements at Aston Martin, Vowles also considered whether others in the midfield, such as Alpine and McLaren, have taken a step backwards, contributing to Aston's comparative performance jump – though maintaining their fight among Mercedes, Ferrari and Red Bull will be no mean feat.
"I wonder if maybe some of the other teams have lost their way a little bit and will come back and be at the front," Vowles reasoned, "I still think it's very difficult to be consistently in the top three."
PlanetF1.com recommends
Fernando Alonso labelled 'big winner' of F1 'silly season' with Aston Martin move
Lewis Hamilton 'has one more roll of the dice' to bet on a team for eighth title
Fernando Alonso backed to be the 'pepper in the soup' for Aston Martin
Fernando Alonso still wonders if it's 'too good to be true' at Aston Martin
As for Alonso himself, he wants to use the upcoming races to assess whether or not the pace on show from the AMR23 in Bahrain can be backed up at other circuits – with the weekend's Saudi Arabian Grand Prix presenting a very different challenge to what the drivers faced in the season opener.
He's still pinching himself at the pace he has underneath him, but the two-time World Champion is hopeful the team can have a strong year in front of them.
"I have the same feeling from testing, like, too good to be true, and you're always expecting that something [will happen], you will get a step back and you will get back to reality." Alonso explained to media including PlanetF1.com after the chequered flag in Bahrain.
"But it seems real, you know, the performance – and let's see in Jeddah. I'm curious to go to Jeddah and Australia, very different circuits.
"I think Max [Verstappen] touched on before, high-speed corners, very little degradation. I think in Bahrain, we were strong in things that maybe we don't find in Jeddah and Australia.
"So if we are strong in the next two races, I think we will have a very good 2023."