Fernando Alonso vows to 'attack' Monaco 'one-off opportunity' like no other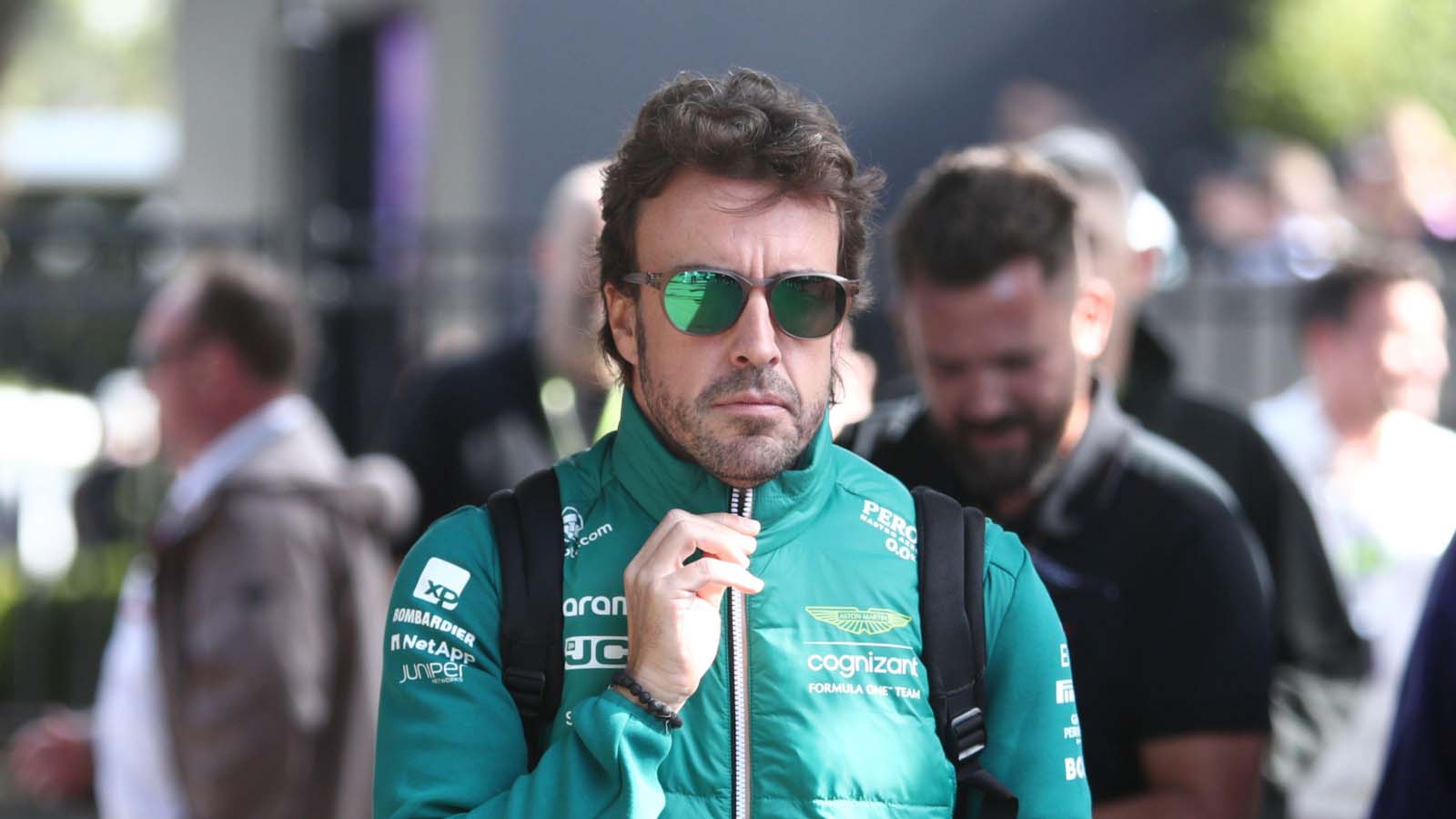 Fernando Alonso knows Monaco is an opportunity for F1 2023 victory like no other, and so he will "attack" in pursuit of that goal beyond the level anywhere else on the calendar.
Alonso's move to Aston Martin for F1 2023 is already proving to be something of a masterstroke, the Spaniard having begun the season with four podium finishes from the opening five grands prix.
But while that collection of P3 finishes is already beyond what Alonso could have realistically expected, it is not a surprise that he now has his sights set on improving that to P2s and even a race win perhaps.
Either achievement is being complicated right now though by the fact that Red Bull hold a comfortable buffer over the chasing pack, currently headed by Alonso, having claimed all five race wins on offer so far, with four of those involving one-two finishes.
Monaco though brings about the potential for that streak to end, and if that comes to pass, could it do so by ending another streak in the process? Alonso is now past a decade since his last victory at the 2013 Spanish Grand Prix.
Well, Alonso does not pretend that he and Aston Martin go into Monaco as the fastest out there, but it would also be a "lie" if he said that he did not think victory was a possibility around the streets of Monte Carlo, where he has won twice before.
And so, you can expect that to be the achievement which Alonso will unleash maximum attack in pursuit of.
Asked to rate his chances in Monaco during the Thursday press conference, Alonso replied: "I think the same as any other race, to be honest.
"We are not thinking that we are the strongest in Monaco. I don't think that it's going to be a huge change compared to Baku, which is [also] a street circuit. Miami [too].
"Ferrari was outstanding in Baku – we could see another great weekend for them here.
"But then, if I tell you that I don't come here thinking that I can win the race, I would lie to you. Because this is a one-off opportunity.
"We know Monaco, Singapore – there are specific race tracks that you need to gain the confidence in the free practice, get closer and closer to the walls.
"And yeah. I will attack more than any other weekend."
PlanetF1.com recommends
Honda admit they are in the dark over Red Bull-Aston Martin transition
'No doubt' Red Bull ahead on Sunday…unless Charles Leclerc Monaco plan delivers
And if Alonso and Aston Martin cannot get the job done through performance, then the Spaniard pointed out potential opportunity via Red Bull's reliability, that counting for Monaco and beyond as Alonso chases that elusive victory number 33.
"And we saw [a] gearbox failure for Max [Verstappen] in Saudi, in Q2, they had problems in Checo's car in Australia all the free practice and qualifying," Alonso added.
"So, if one of those things happens on a Sunday, automatically you close the gap massively and it starts to be more interesting. The championship is long, we will not give up."
If Alonso were to win in Monaco, or wherever that achievement may come about, he would shatter the record for the longest gap between victories in the history of Formula 1.