Fernando Alonso worries for future of F1 if Austin penalty is not overturned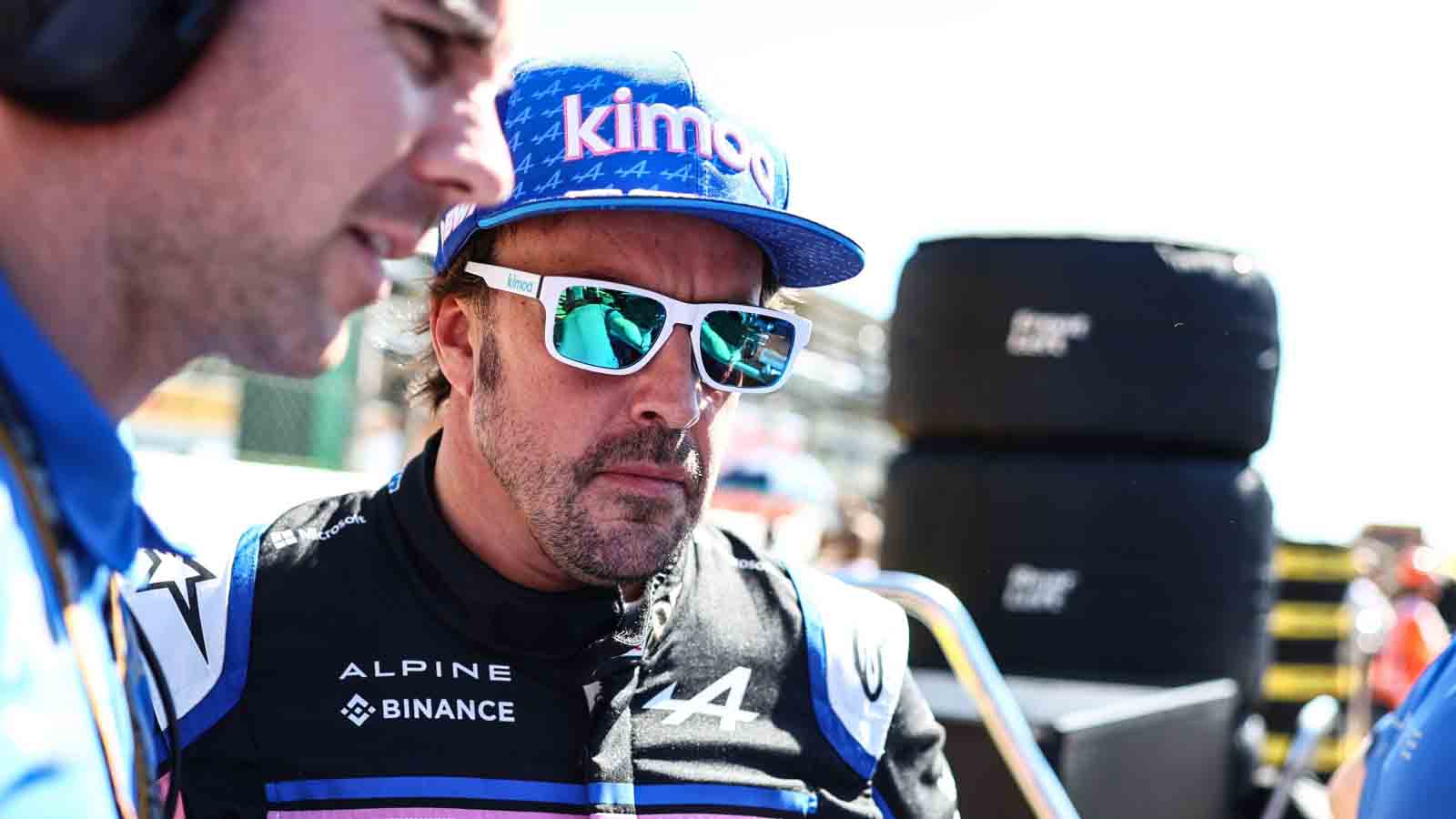 Fernando Alonso says he is confident that his points finish in Austin will be reinstated after a post-race time penalty, and if the FIA do not find in his and Alpine's favour, a concerning precedent could be set in future.
The Alpine driver acknowledged the "rollercoaster" he had last time out of working his way up through the field twice, with an enormous crash in between, before his seventh place finish was later taken away from him.
He crossed the line as normal but a post-race protest lodged by Haas alleged his car was being run in an unsafe condition, with damage on Alonso's Alpine including a loose mirror which eventually flew off later in the race.
He was not given the black and orange flag to signal the requirement to pit for running an unsafe car, a move which the stewards later criticised when they gave him a post-race 30-second time penalty.
This dropped Alonso out of the points entirely, with the team since lodging a counter – believing Haas protested the result 24 minutes after the post-race deadline.
The two-time World Champion praised the FIA for being "transparent" in how they have taken decisions with the drivers and teams this season, and is "very confident" his penalty will be overturned.
When asked about his feelings towards Haas' protest, he said: "Let's wait until we have the outcome today.
"Obviously I was very disappointed. It was a rollercoaster of emotions for me on Sunday. Started at the back, then we were like P6, we had the accident, last again, and then finishing P7, and then in the evening again, out of the points – so it was up and down all day long.
"And now let's wait and see. I think I'm very optimistic that we will keep seventh place. FIA has been very transparent to us this year.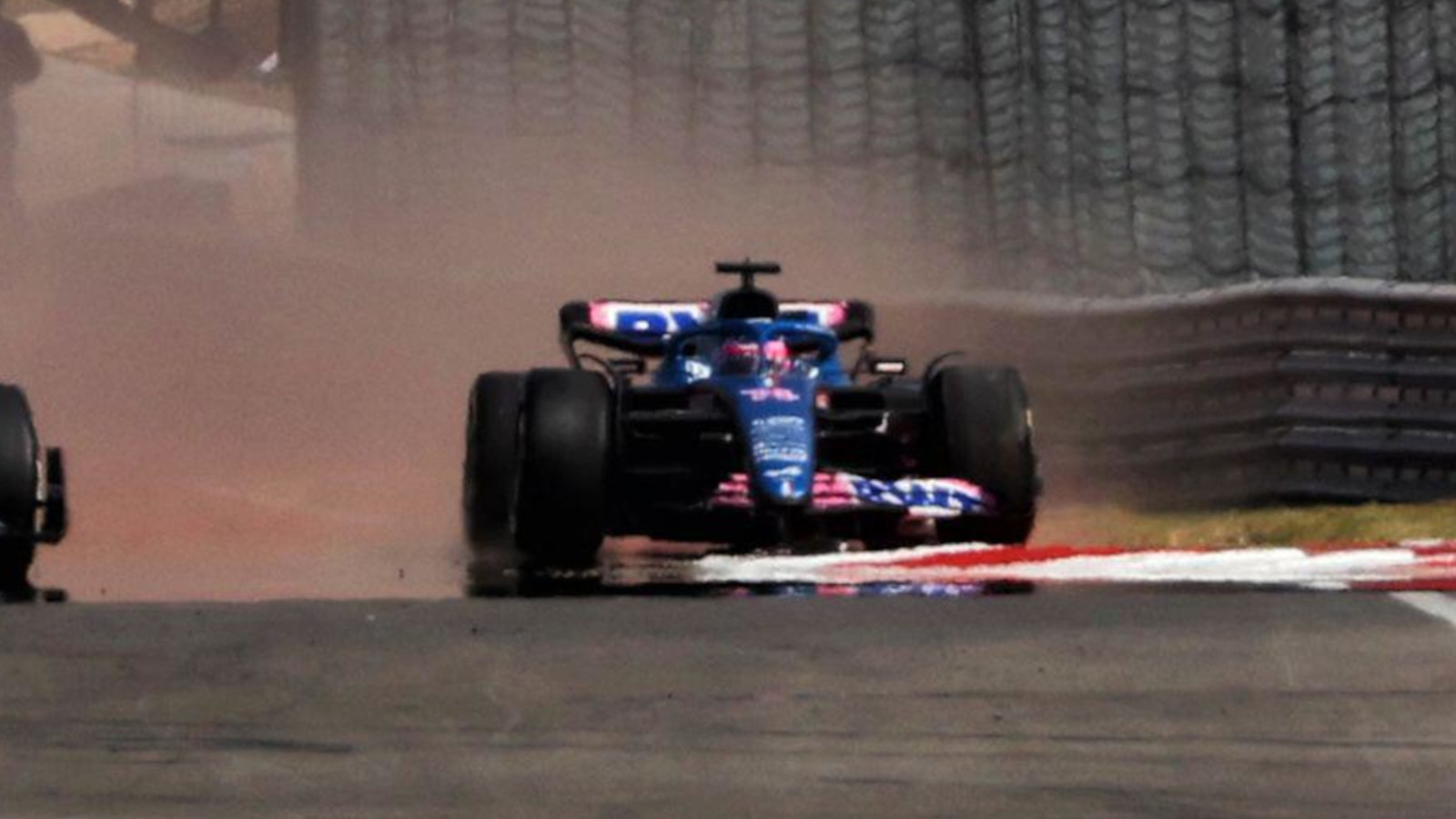 "I think the new leadership also with Mohammed [ben Sulayem, FIA president] are doing things a little bit different than in the past.
"So I have full trust in what they will decide. I think there are a couple of things that are very clear that were made wrong from their side.
"So as I said, I'm very confident that that will be P7 again in Austin. If I'm not P7 at the end, I'm sure they will explain why and we will see it clear. So you know, I am very, very relaxed about that."
The FIA are due to rule on the case on Thursday evening in Mexico, either keeping Alonso's punishment or reversing course if the Haas protest was found to have been submitted too late.
But even with the timing element, the Alpine driver feels there are more reasons why he should keep his placing and, if he doesn't, a metaphorical can of worms could be opened in future appeals.
"We brought this basically because it was out of time," Alonso explained. "And there were a couple of things that the FIA was not showing me the black and orange flag so they felt that the car was safe to keep driving.
"The car went to parc fermé, passed all the scrutineering, green light in parc fermé, and then the protests arrived too late.
"So between all I think there is no doubt that this was not the right decision to take. And if this is the right decision to take, it will open a huge problem for the future in Formula 1.
"I think 50, 60, 70 per cent of the cars will have to retire the car when they have an aerodynamic device that is not properly fixed because it's going to be unsafe, the car.
"It will open also, if 20 minutes too late is okay to protest, is one month too late? Is one hour too late? Is 10 years too late? When is too late? So as I said, this is a very important day for our sport.
"I don't care about seventh, you know? I'm not fighting for the World Championship. but if this goes ahead, I think we don't want to open that box."
Read more: Why disproportionate Fernando Alonso penalty shows FIA must reverse course