Austria driver meeting began with Alonso 'monologue'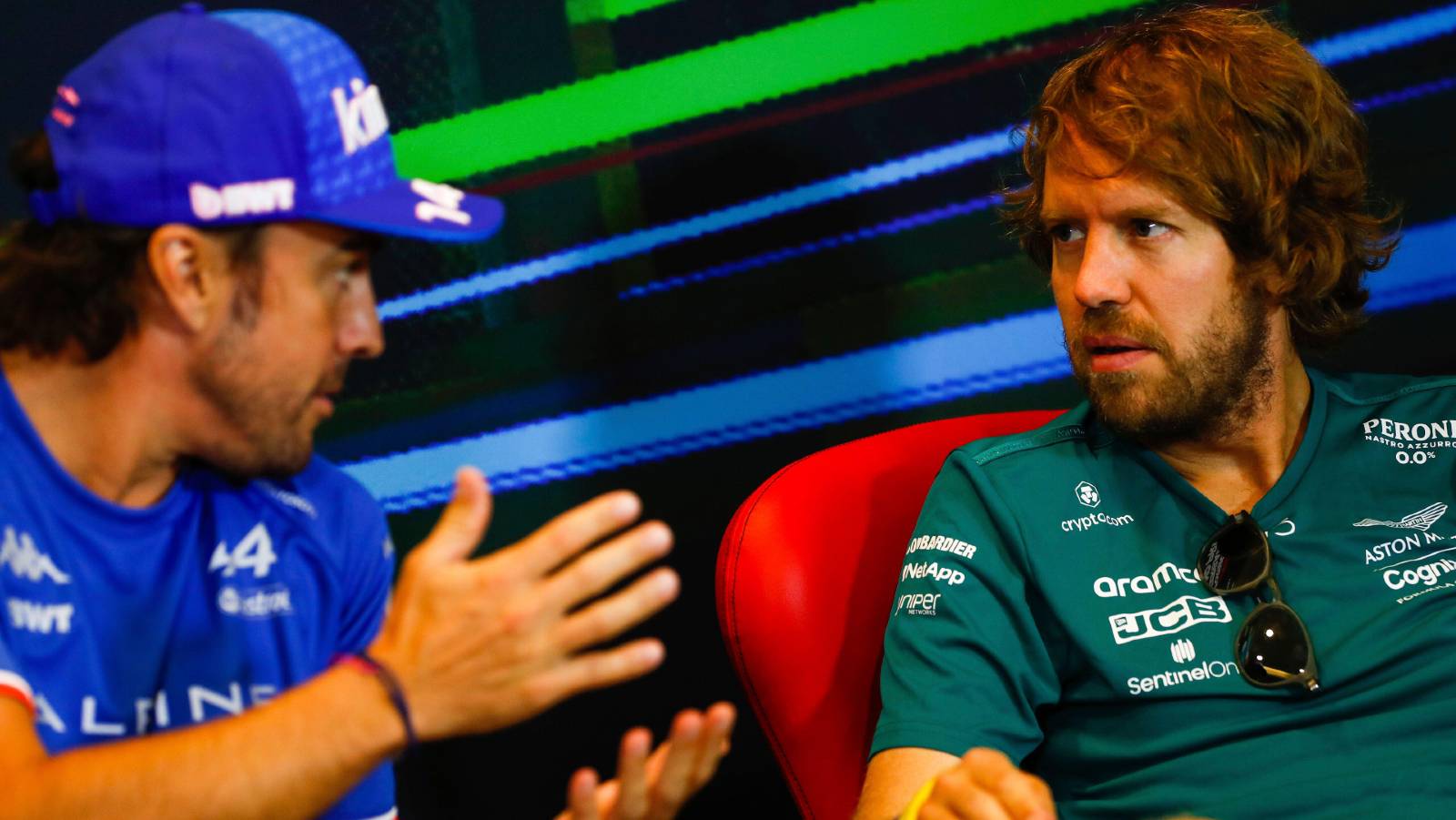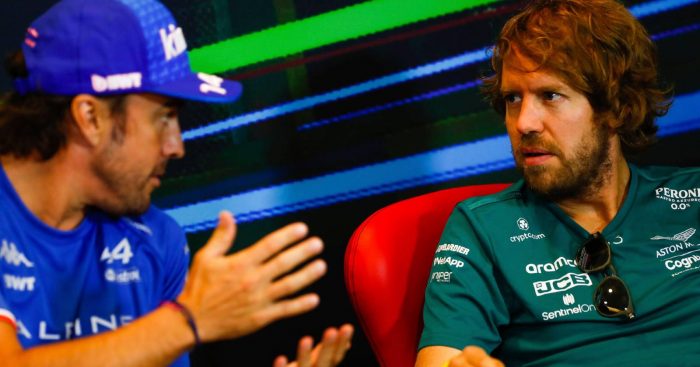 A lengthy drivers' meeting that ended with Sebastian Vettel being fined was dragged out by a Fernando Alonso "monologue", according to a report.
After the Austrian Grand Prix sprint, it emerged Vettel had received a summons from the stewards having "failed to live up to standard" in the expectation of F1 drivers serving as role models.
The reason, it had turned out, was that the four-time former World Champion had walked out of the drivers' meeting without permission and was duly fined 25,000 euros – suspended until the end of the season subject to any further breach of that article in the rules.
Mick Schumacher subsequently said a discussion, understood to be about track limits, had been "going round in circles" while broadcaster Ted Kravitz, on Sky F1, suggested there had been a 20-minute argument about driving standards.
Reporter Michael Schmidt, of Auto Motor und Sport, says Alonso was taking centre stage as he defended his actions in Canada, where he had earned a penalty for weaving on the straight while trying to fend off Valtteri Bottas.
"Race Control hears what the drivers are saying, but then doesn't actually give any feedback and then just does what they think is right," said Schmit in his video review of the Austrian GP.
"The whole thing started, as it seems to always be the case now, with a monologue from Alonso, who takes every opportunity now to show the penalty he got in Canada was actually wrong.
"And whenever he sees someone doing the same thing but not being penalised, he shows this case and explains it in epic breadth and then tries to get confirmation from Race Control that he was wrongly penalised.
"That went on for a relatively long time, it all went in circles and at some point Vettel snapped and left because they didn't make progress."
Schmidt also made a joke that Vettel may even trigger his suspended fine to be imposed with another walkout in France, should Alonso choose to bring up the incident in Austria where Carlos Sainz got away with overtaking George Russell off the circuit.
At the Red Bull Ring last year, Alonso had been passed by Charles Leclerc, Pierre Gasly and Daniel Ricciardo across the two races on back-to-back weekends in the opening stages when they ran off track – and were not punished.
"I already know how the next drivers' briefing will be," joked Schmidt. "The Sainz case will be revisited and then Seb will leave again!"