Alonso clear nobody to blame for disastrous Belgian GP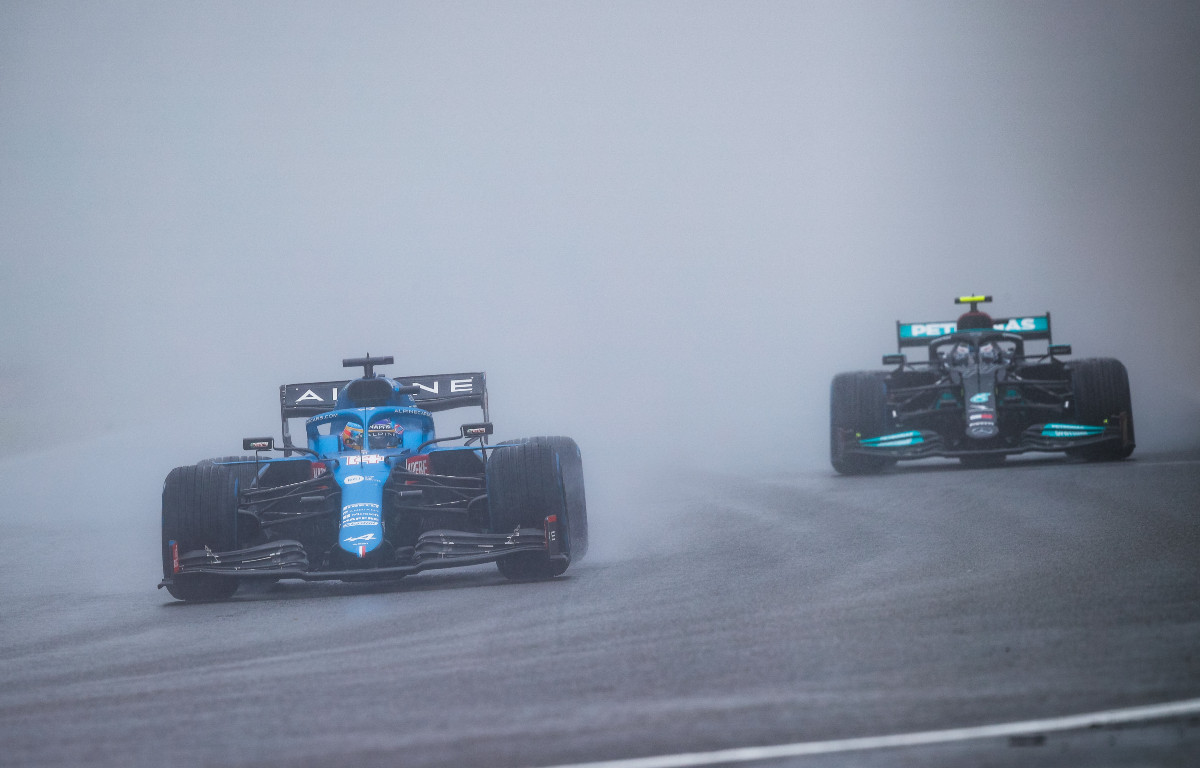 Fernando Alonso feels it would not be fair to place blame on anyone for the shambolic scenes at the Belgian Grand Prix.
The Safety Car would lead the drivers away on the formation lap at a rain-soaked Spa-Francorchamps circuit, but the race was soon red flagged with the conditions too treacherous for the cars to be released.
Or at least we thought the 'race' had been suspended. Some confusion emerged over whether or not it had officially started, and after a multiple-hour delay, the Safety Car led the field back out onto the circuit for another go.
Conditions though had only worsened, and after a couple of laps it was back to the pit lane, with confirmation arriving shortly after that the race would not be restarted.
What proved controversial though was the fact that a race result was generated by those laps under Safety Car control, and half-points were awarded to the top-10 finishers.
Alonso took issue with that after the race, and still maintains his view that awarding points was the wrong decision, but as for the overall drama at Spa, he does not believe anyone can be held accountable.
🗣️ "It's shocking.

"I'm P11 – the first idiot, in a way. I was not allowed to fight for points, but they gave the points.

"It makes 𝗻𝗼 sense."

Fernando Alonso delivers his assessment of Sunday's two-lap #BelgianGP…#SkyF1 | #F1 pic.twitter.com/aSKL3yVcVM

— Sky Sports F1 (@SkySportsF1) August 30, 2021
Check out all the latest Fernando Alonso merchandise on the official Formula 1 store
"It was the right decision to stop the race given the conditions," he is quoted by Soymotor.com.
"I think it's strange that points are awarded this weekend. There was only one red flag situation on the track and we only drove behind the Safety Car, that was not a race.
"Everyone involved did their best, so it's no one's fault, but it's a shame.
"All in all, the spectators have been amazing all weekend and it was good to have them back regardless of the weather."
Lewis Hamilton has been highly vocal about the impact of the race on the fans, believing they are entitled to a refund on their race day ticket.
And if that is not possible, then he suggested a free event is put together for them to attend instead.