Fernando Alonso bemoans 'poor show from the FIA' after initial podium demotion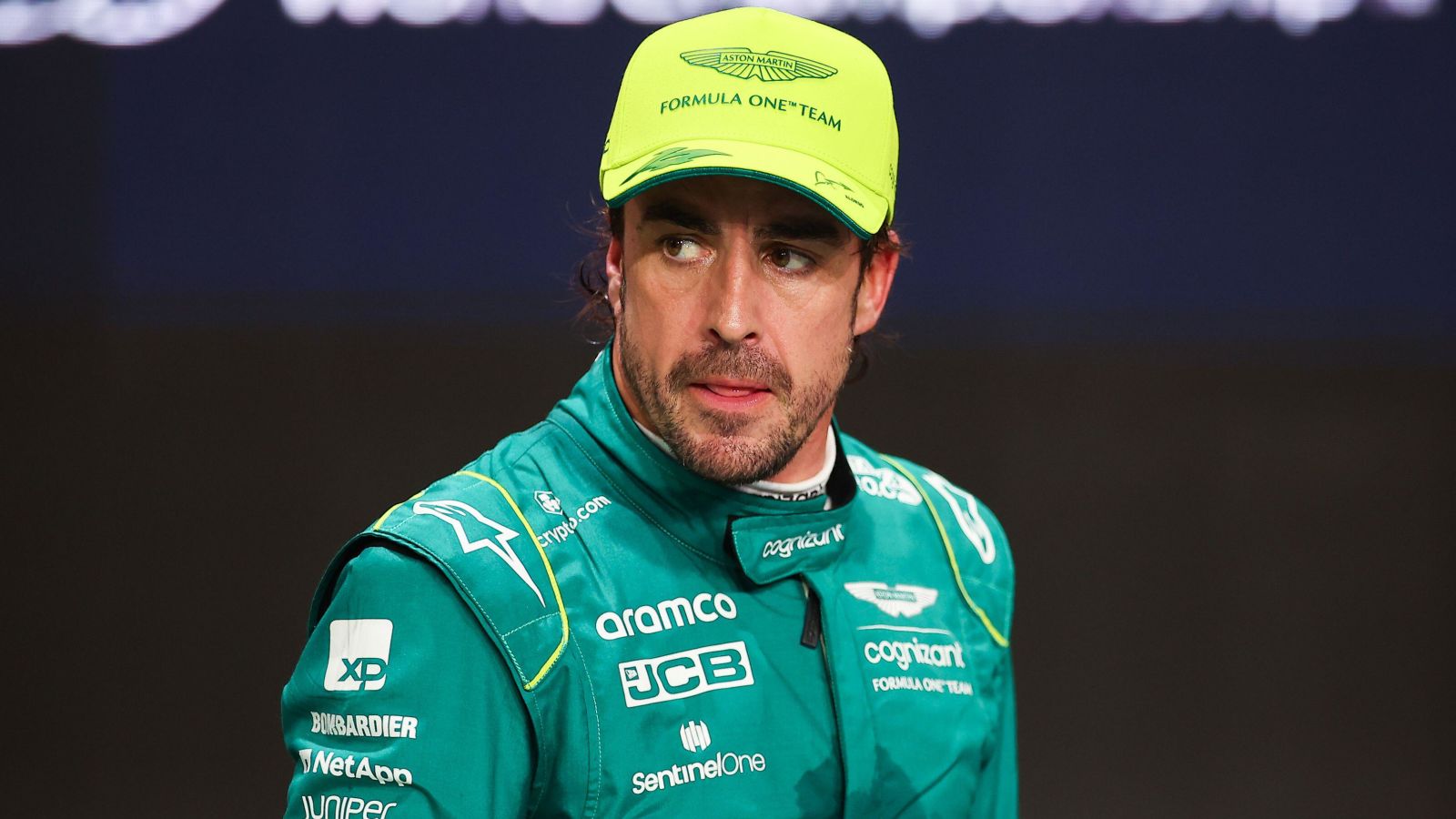 Aston Martin's Fernando Alonso believes the stewards in Saudi Arabia had ample opportunity to let him know about a possible time penalty.
Alonso finished third on the road in the Saudi Arabian Grand Prix, only beaten by the two Red Bull drivers. However, immediately after the podium ceremony, word came through of a post-race time penalty of 10 seconds being handed to Alonso for an in-race transgression, which was later overturned.
Alonso had been given a five-second time penalty early in the race, due to starting from outside his grid box at the race start. Serving this penalty under the Safety Car intervention mid-race, the rear jackman placed the jack under the car in preparation to begin work on the car when the five seconds had elapsed – a transgression of the rule which dictates no work can be carried out on a car in such a situation.
While Alonso had no argument with the time penalty itself, he felt there was ample opportunity for the stewards to clarify that he was under investigation for the incident – believing he may have been able to open up a bigger gap to the cars behind had he been aware.
Fortunately all was to be put right in Alonso's case, as Aston Martin would later appeal the penalty, leading to Alonso regaining that 100th career podium.
Fernando Alonso: You can't apply a penalty 25 laps later
"It doesn't hurt much, to be honest," Alonso told Sky F1 when asked about whether he was annoyed to have been demoted so long after the incident.
"I was on the podium, I did the pictures, did the trophy, celebrated with the champagne and yeah, now I have apparently three points less – I don't have 15, I have 12.
"I think it is more a poor show from the FIA today, more than disappointment from ourselves. You cannot apply a penalty 25 laps after the pit-stop.
"They had enough time to really inform about the penalty because, if I knew that, maybe I could have opened 11 seconds to the car behind."
PlanetF1.com recommends
Toto Wolff: Red Bull 'can put a little sticker' on updated Mercedes if they want
Christian Horner reveals 'heart in mouth moment' as Verstappen closed in on Perez
Fernando Alonso stripped of 100th career podium after 10-second penalty demotes him to P4
Asked about whether he felt he had more pace to pull away from George Russell behind him, had he been told in time, Alonso pointed to how he had done the same in the first stint of the race to cover off the initial penalty.
"No one told me [about] this five seconds," he said.
"They told me just five seconds in the first stint and I opened seven or eight. Then, in the second one, there was no information at all, not even investigated.
"I know the team is trying to review with the stewards right now because we didn't understand fully the second penalty. I care but I don't care that much, because I celebrated!"
Fernando Alonso taking the positives from strong weekend
Having briefly led the race early on, as well as gamely hanging on to Sergio Perez during the first stint, Alonso said he was sticking to the positives of the weekend.
"[It's] amazing because we had some concerns about Jeddah after being very strong in Bahrain," he said.
"Probably, arguably here, we were faster than in Bahrain, in race pace. We could control the Ferraris quite easily, we could control the Mercedes, so it looks good for the future."