Alonso declares 2022 his 'best start to a season since 2012'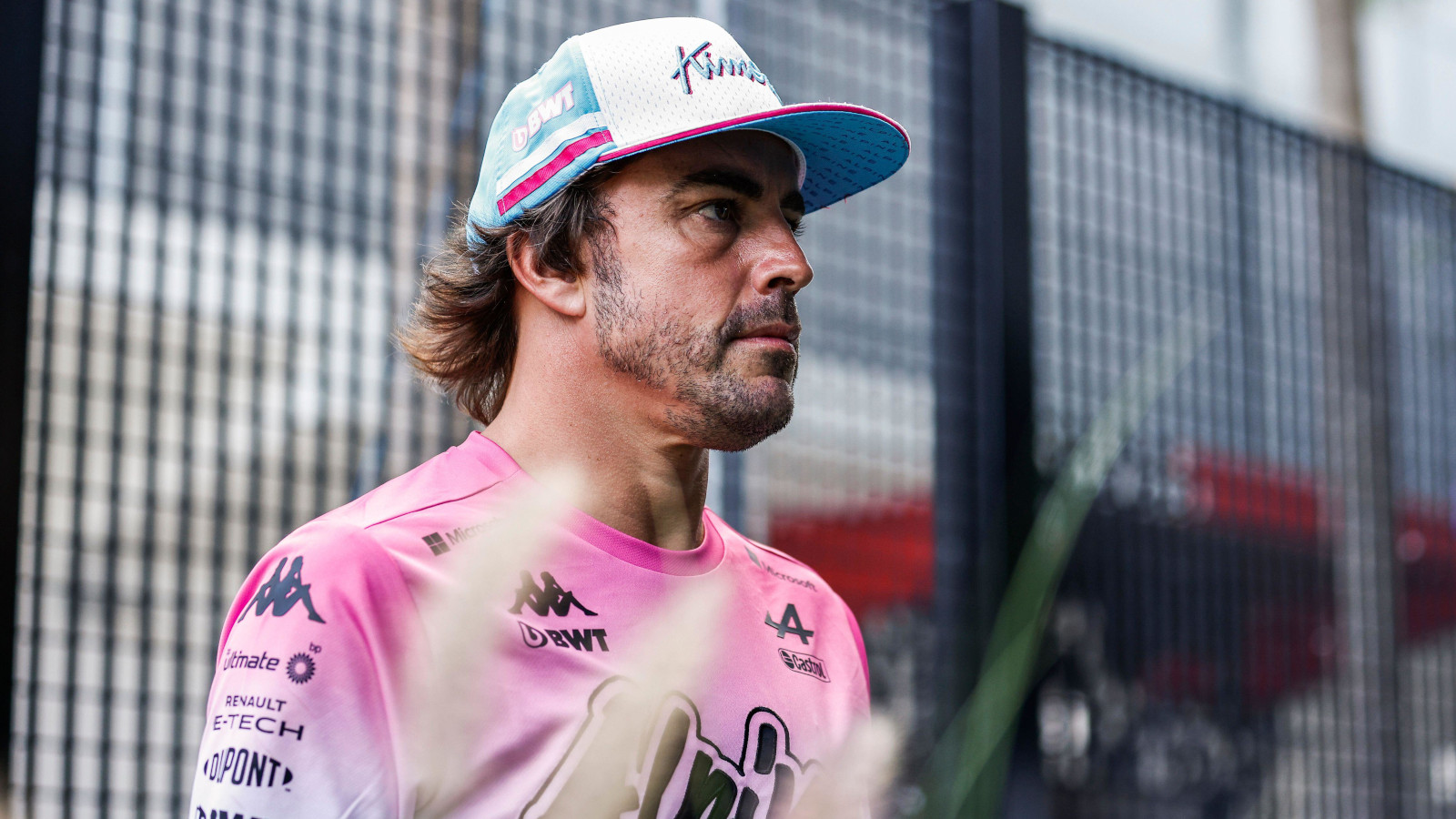 Despite having scored just two points, Fernando Alonso says 2022 is his best start to a championship in "terms of competitiveness of the last 10 years".
The double World Champion has managed just one top-ten showing so far this season, P9 at the Bahrain Grand Prix.
He has as many retirements as he does points, out of the Saudi Arabia Grand Prix due to a water pump failure and retiring from the Emilia Romagna race when a chuck of his sidepod broke off having been tagged by Mick Schumacher on the opening lap.
But when he has been running, he has shown pace.
The Alpine driver has been in Q3 at all four race weekends, qualifying a season high P5 at Imola.
As such he insists it has probably been one of his "best" starts to a season in a decade.
"Obviously it feels a little bit strange to have two points in the championship after having probably my best start to the season in terms of competitiveness of the last 10 years, maybe from 2012," he said. "I was not as competitive as I felt in these first four races.
"So yeah, we've been, I think extremely unlucky with some of the events that happen.
"A very easy six in Saudi, obviously the problems in Melbourne with qualifying and then in the race, and then again, in lap one in Imola we were out of the race.
"So yeah, it's a matter of time that the result will come. I feel strong. I feel fast now. The car also feels good, so I'm really looking forward to each weekend."
But while Lady Luck has not shone down of late, he reckons over a 23-race season it will even out.
"Good and bad, but over 23 races it compensates," he said. "So I think I get rid of all of the bad luck already."
Pressed as to why he felt it was one of his best starts ever, Alonso replied: "It was not only me, I mean, I refer to me on the team. You know, we've been quite competitive every session that we did so far this year. I think we are top six or top seven.
"And that didn't happen for sure in my McLaren years, or the last few seasons in Ferrari, or last year with Alpine. So that's the facts, you know, that I'm referring to, and that's pure, competitive places that we achieve in free practice and qualifying so far.
"And on the races, I think for things that they were maybe out of our hands, just pure reliability problems we didn't finish the job. But you know, so far, the car feels fast. And you know, and I'm confident with the car.
"That is never a guarantee, you know, when you change the rules, and we have new tyres as well, the 18-inch tyre, etc. Sometimes you need to adapt yourself a little bit and get the confidence into the car, to be able to push 100 percden and I had that quite immediately from winter testing. So I feel good."
Unluckiest F1 driver this season: Fernando Alonso?
Does Fernando Alonso count as being the unluckiest driver this season so far?