Alonso watched the big screens in Hamilton battle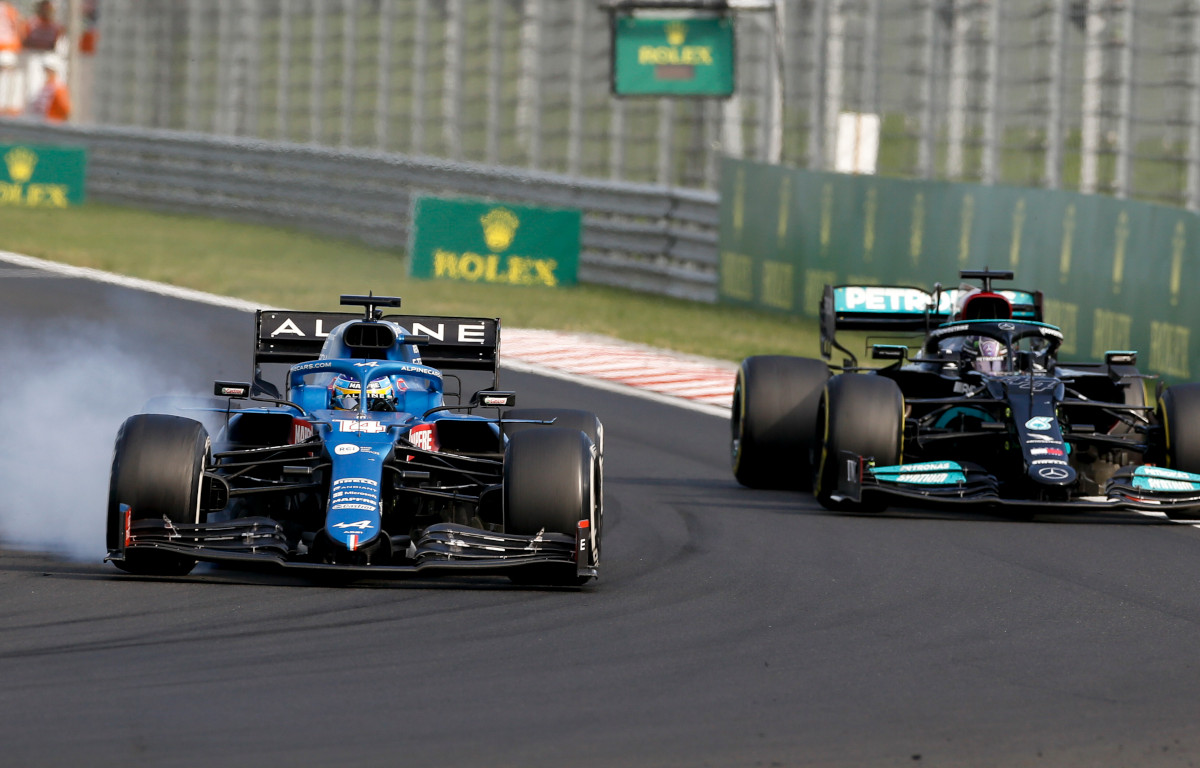 Fernando Alonso has revealed that he was watching the big screens while holding Lewis Hamilton off at the Hungarian Grand Prix.
With the race in Budapest reaching its closing stages, Alonso was running in P4 with Hamilton on fresh tyres charging towards him.
With the Brit much faster than everyone else, the Alpine driver had to hold the Mercedes man up if his team-mate Esteban Ocon was to claim victory.
Because of that, he defended for his life, not giving his rival an inch, and he says he was keeping up to date with the race situation on the screens and didn't need his team to tell him what to do.
"On the fight, no the team didn't tell me anything, but I knew more or less what the situation of the race was," he said after the race.
"I was looking at the big screens. I knew Esteban and Vettel were fighting, they were two corners in front of us and with 20 laps to the end and with Lewis coming two or three seconds faster, that was enough to win the race probably.
"So I knew that every lap I could hold him behind that was gold for Esteban's win."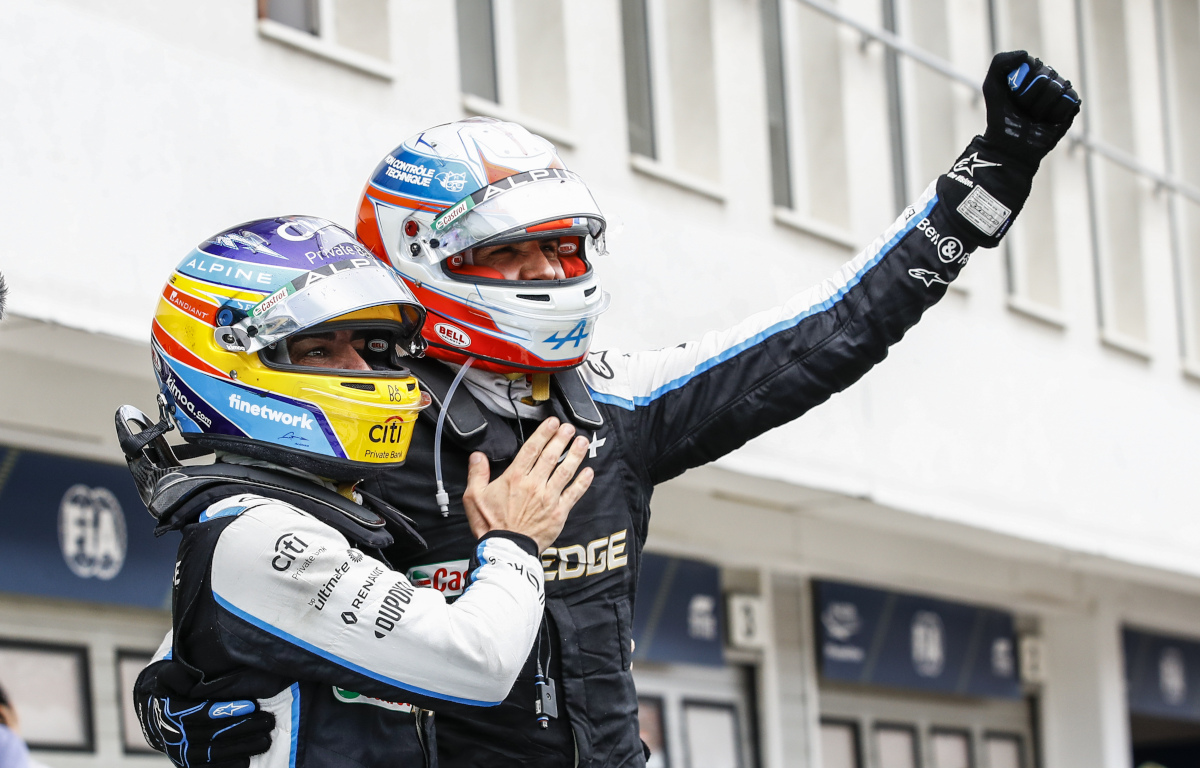 Get the new look Alpine merchandise via the official Formula 1 store
Alonso was ultimately successful, keeping Hamilton behind him for 11 laps despite being in a slower car on older tyres, ensuring that Ocon claimed the first win of his career.
The Spaniard says he didn't think that he'd be able to do so, and feels he could in the end as Hamilton was struggling to get the final few corners right in each lap.
"I felt honestly that I could not hold him more than one or two laps," Alonso added.
"But on the last couple of corners he seemed to struggle a little bit to follow me and then it was enough to open a gap on the straight and defend.
"I think he learned a couple of different lines in the last three corners after 10 laps behind me and he was able to pass Carlos just in one lap applying those new lines, so that was it."
By the end of the race, Hamilton was just 2.7 seconds behind the race winner, showing that he almost certainly would have caught and most likely passed him if not for the time he lost behind Alonso.