Alonso feeling 'a little bit blind' heading into qualy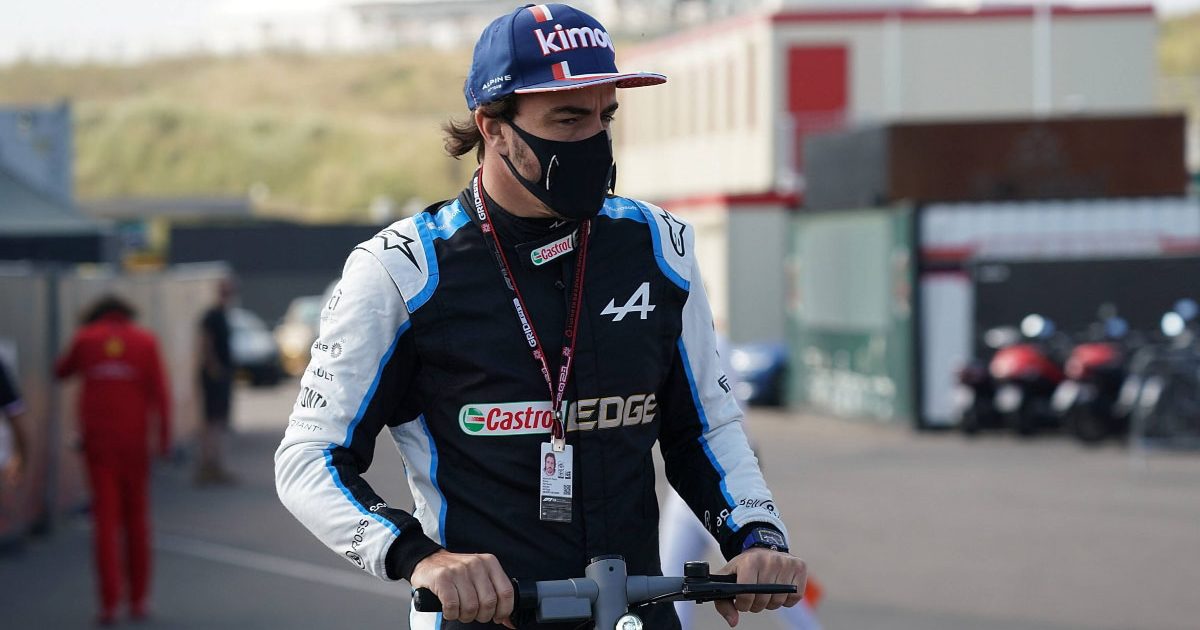 After a day interrupted by red flags, Fernando Alonso thinks the teams will be heading into qualifying "a little bit blind" at Zandvoort.
Sebastian Vettel's engine issue brought out the first stoppage of the day, wiping out half of the first free practice session while his car was cleared.
In the afternoon, Lewis Hamilton suffered a problem that left him out of practice and Nikita Mazepin left himself beached in the gravel at Turn 11 – which caused two further red flag periods.
As a result, Alpine driver Alonso didn't feel like he was able to get into a rhythm on Friday on the narrow, fast Zandvoort circuit – but added that it will have been the same for everyone.
"It was difficult because you get traffic every two or three laps, then you get the red flags, the tyres get cold again, so you reset things," Alonso told Formula1.com.
"A more difficult Friday than any other one this year, so a little bit blind into Saturday for all the teams.
Buen viernes y mucho trabajo de cara a mañana en este nuevo circuito! Vamos a por un buen finde 🙏🤞

Good Friday and a lot of work for tomorrow being a new circuit here! Let's go for a good weekend 🙏🤞@AlpineF1Team pic.twitter.com/iHWgnt7sKn

— Fernando Alonso (@alo_oficial) September 3, 2021
Check out all the latest Fernando Alonso merchandise on the official Formula 1 store
"We've been quick on some Fridays but not so much on some Saturdays, so we still need to wait for tomorrow," Alonso added when pressed about how his car feels.
"But so far, [the car] seems competitive. The sessions were not trouble free for anyone, we saw a lot of red flags and things like that.
"I think there's still a lot of lap time to come for everybody, and hopefully the same for us."
Team-mate Esteban Ocon, meanwhile, had a rollercoaster of a day. He got off with a warning after appearing to force Lando Norris off track in first practice, but put in an excellent lap to put himself P3 in the afternoon, and he enthused about his car and the circuit after a successful Friday.
"It was honestly a pure pleasure to drive on this track. It's good fun with the banking, but also just the layout in general," said the Frenchman.
"When I drove [here] in 2016, I had great memories from it. In Formula 1, it's even better – so it's pure fun.
"Obviously, we look competitive. Me and Fernando in [F]P2, we were quite comfortable in the top 10, so it is good news but tomorrow it really counts.
"I do feel like we can improve on some stuff, but definitely, the car felt very strong out there. It's probably the closest to the perfect balance we've had so far this year.
"[Qualifying] is going to be very important. Clearly, it's very hard – because it's a small track – to find a gap.
"It can be a bit too close for comfort, so hopefully we can stay out of trouble."