Fernando Alonso clarifies comments on Lewis Hamilton's titles having 'less value'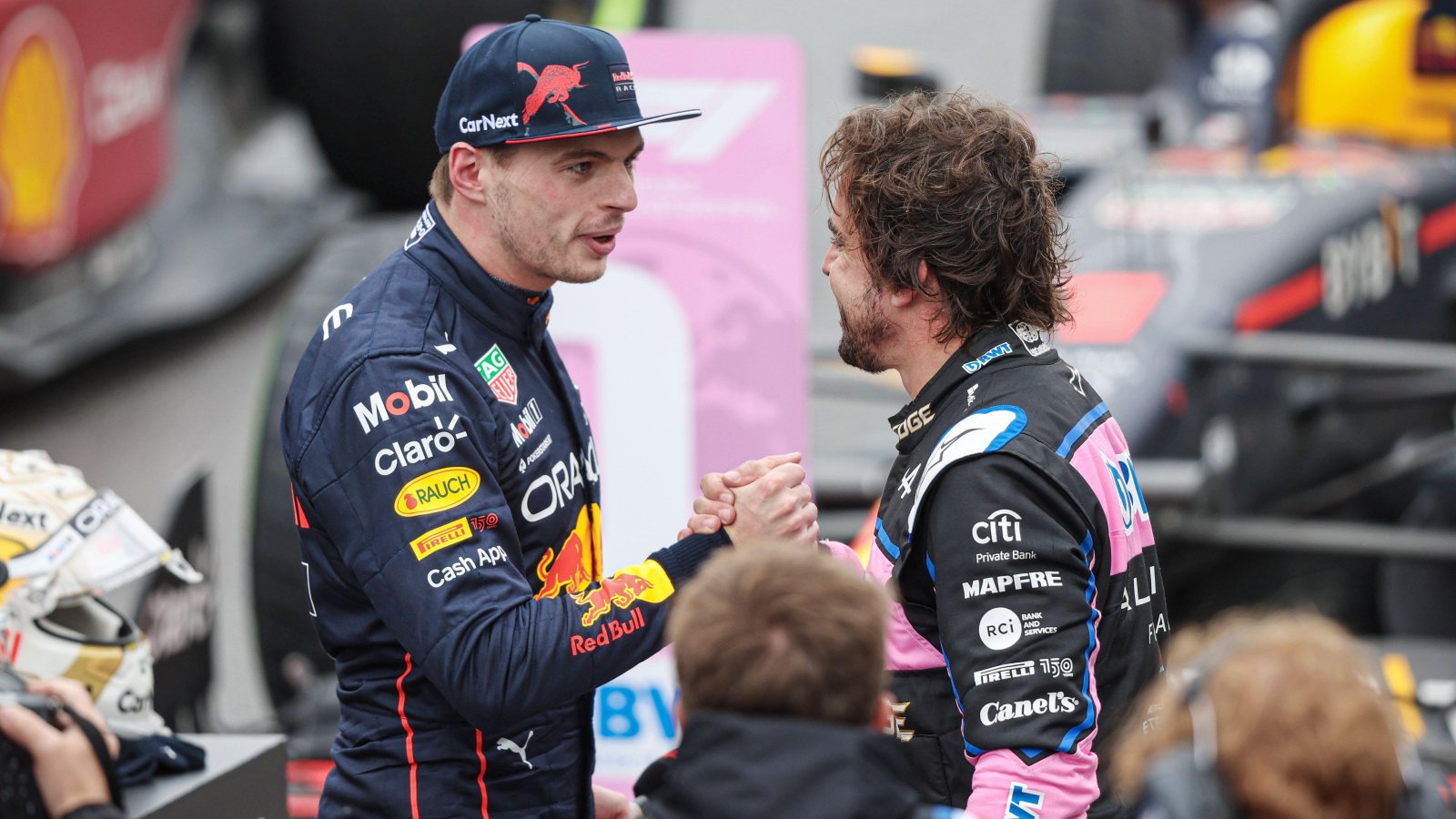 Fernando Alonso says he is "tired of the continuous search for headlines" in response to comments he made in an interview suggesting world titles won against other teams are of more value than an intra-team contest.
The Spaniard was alluding to Max Verstappen's triumph over Lewis Hamilton last year.
The 2021 title fight was one of the most hotly-contested in Formula 1 history, with the duel on and off track between Mercedes and Red Bull raging all year long, culminating in Verstappen taking victory in Abu Dhabi under controversial circumstances.
Alonso spoke of his respect for Hamilton and his success in Formula 1, but given the dominance of Mercedes during the turbo hybrid era, he feels there have been times "when you have only had to fight with your team-mate" for titles, which in his eyes gave a title "less value" than when fighting against another team and a wider pool of drivers.
Former Renault driver Alonso himself fought against Kimi Raikkonen's McLaren and Michael Schumacher's Ferrari in winning his World Championships in 2005 and 2006.
Speaking to Dutch newspaper De Telegraaf, Alonso suggested having fewer titles but fighting against other cars and teams may have more value than only contesting World Championships against team-mates in the quickest machinery.
"This year Max is very dominant and he could cruise to the world title," he said.
And again…
Please, all the titles are amazing, well deserved and inspiring. Incomparable to each other and let's enjoy champions and legends of our current time. Tired of the continuous search for headlines . Let's enjoy them 💪.

— Fernando Alonso (@alo_oficial) October 29, 2022
"Last season it was different. I thought he performed better than Lewis in the end and therefore I think he is a worthy champion.
"I also have a lot of respect for Lewis. However, it is different when you win seven world titles when you have only had to fight with your team-mate.
"Then I think a championship has less value than when you have fewer titles, but against other drivers you have had to contend with equivalent or even better equipment.
"In 2005 and 2006, I had a good start to the year myself and was able to create a lead. Then others might have had a better car, but I was able to manage that gap.
"I never had to fight with my teammate to win those titles. Nor did I see Max fighting with [Sergio] Perez or [Alex] Albon to win races.
"But Schumacher in particular fought with his teammate to become champion five times in a row and Hamilton fought with Rosberg and [Valtteri] Bottas. That's different, I think."
Since the interview was published, though, Alonso took to Twitter to voice his distaste at the attempts to "search for headlines" in the wake of his comments.
He posted: "And again…
"Please, all the titles are amazing, well deserved and inspiring. Incomparable to each other and let's enjoy champions and legends of our current time. Tired of the continuous search for headlines. Let's enjoy them."
Read more: Toto Wolff says budget cap breach penalty is 'too little for Mercedes, too much for Red Bull'