Fernando Alonso would be 'close to the Mercedes' were it not for lost Alpine points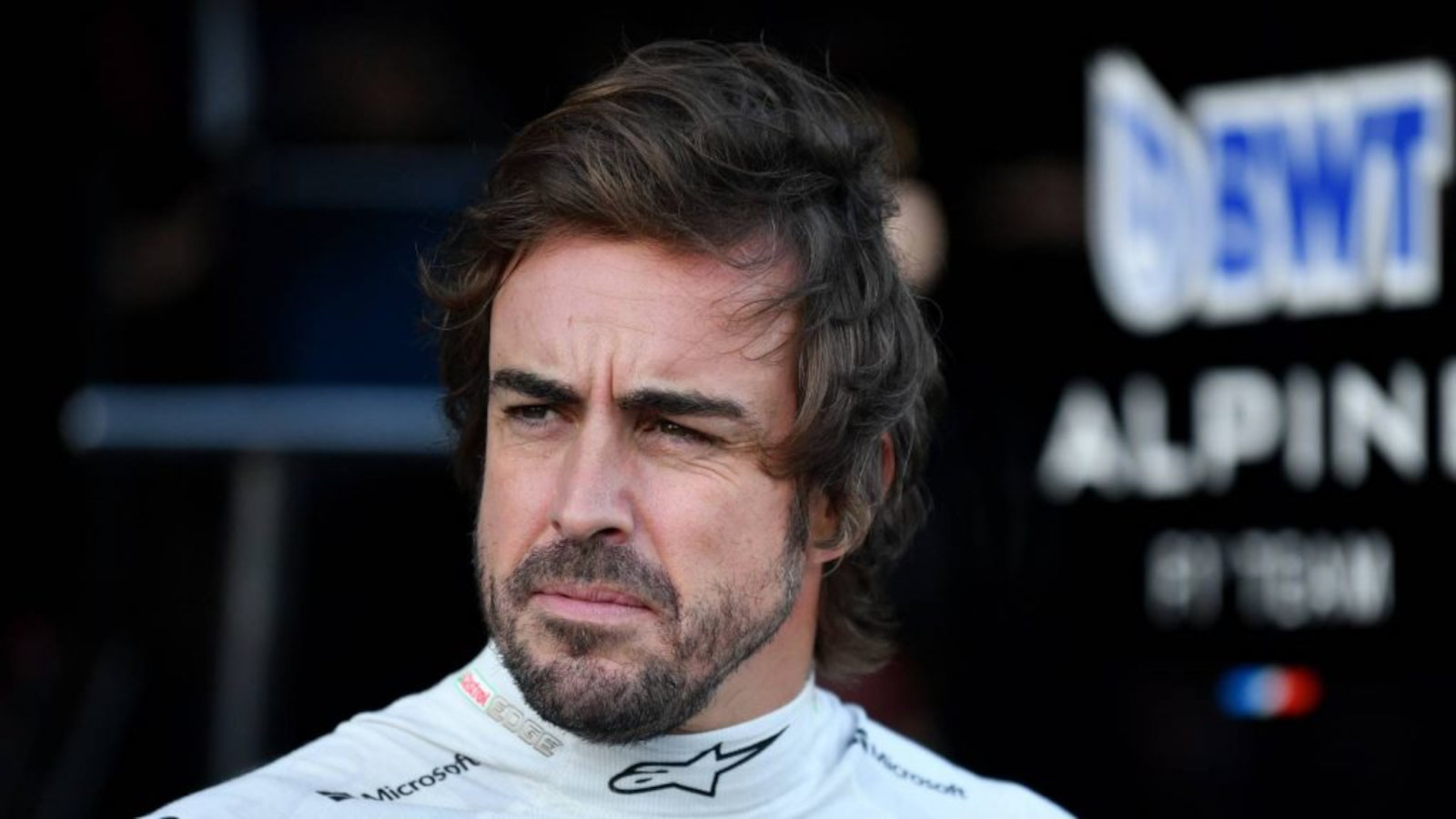 Fernando Alonso has doubled down on his claim Alpine have cost him 60 points, the driver going as far as to say he'd be "close even to the Mercedes" if it wasn't for those points.
Celebrating his milestone 350th Formula 1 start in Singapore, Alonso's race ended when he pulled over when his engine cut out on lap 22 while fighting for a top-six showing.
Climbing out of his A522, the Spaniard was caught on camera sitting on the sidelines with the track marshals with his head in his hands.
It was his fourth DNF of the championship, three of which have been the result of car troubles.
His latest retirement meant he remains on 59 points for this season, Alonso claiming he could be chasing down Mercedes in the championship were it not for his team's reliability issues.
"I think I was on around -50, so now we add another eight so it's -58 or -60 in a year on my car, which is nearly unacceptable," he told The Race.
"If you put me on 60 points more in the standings and you reduce 10 or something for the others because you take points from the others as well, my championship would look much better and close even to the Mercedes.
"That probably is more accurate for the performance which we've put in this year, which I'm very proud of.
"It was another top five or top six we were fighting for. But the standings don't translate the true performance."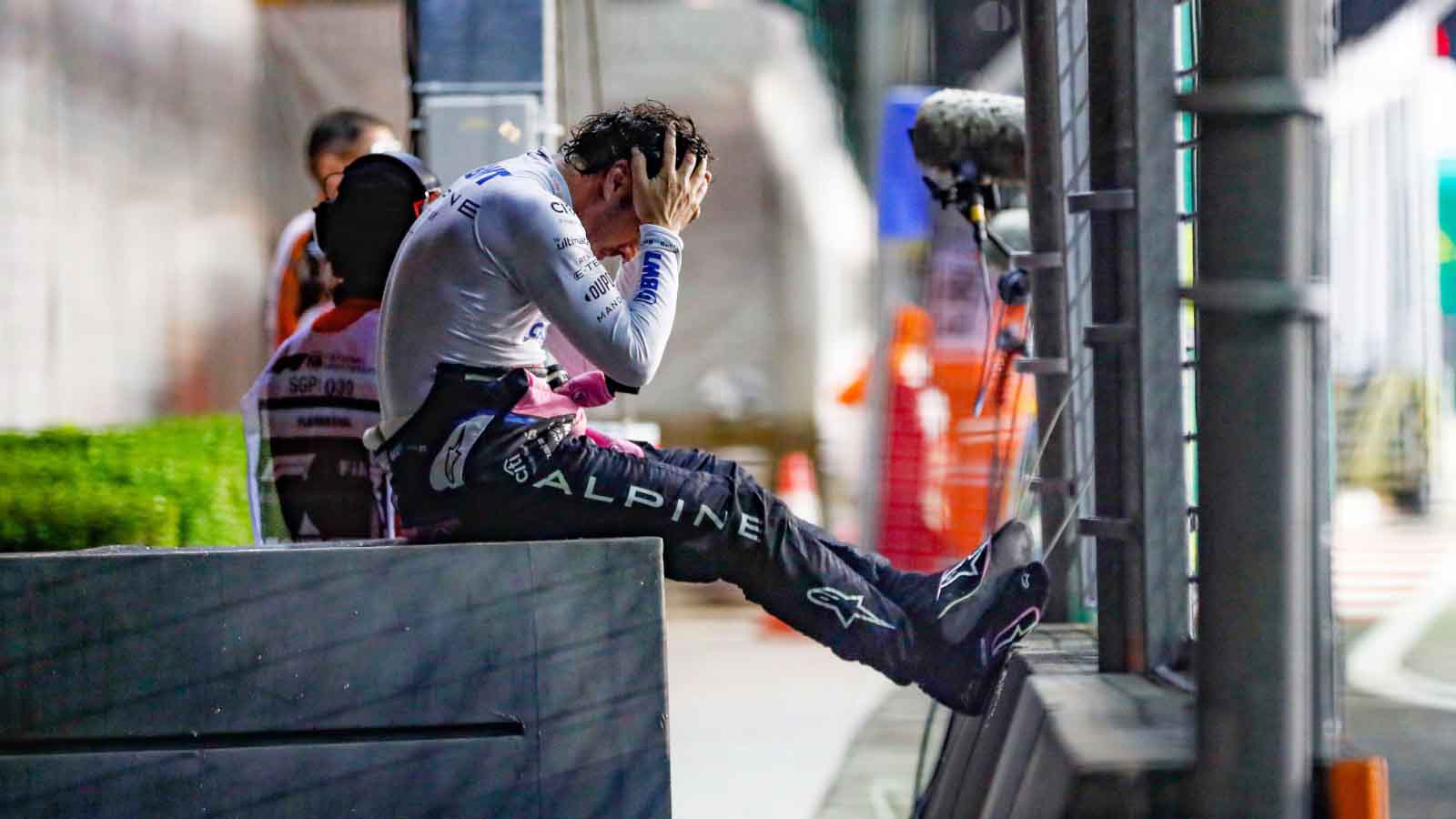 But given that Lewis Hamilton, the lowest placed Mercedes driver is on 170 points, even an additional 60 for Alonso wouldn't put him up there with the seven-time World Champion.
His team-mate Esteban Ocon also retired in Singapore, the Frenchman also out with an engine issue.
Alonso, though, reckons Ocon's DNF wasn't as painful.
"It's disappointing," said the 42-year-old. "It was an opportunity with the DNF of the Alpine that was in the points. For the other one [Ocon] it didn't change much."
Adding to the Spaniard's misery, he may have to take a new power unit at this weekend's Japanese Grand Prix along with the penalties that comes with it.
"That's more points that we will lose," he lamented.
Not Mercedes, but Alpine could have pulled well clear of Alpine
Alonso's claim that he'd be "close even to Mercedes" is a fair chunk of change off the mark, but it is fair to say Alpine should be well clear of McLaren in the Constructors' Championship and they are not.
This season it has been Alonso and Ocon versus Lando Norris, apologies to Daniel Ricciardo but it is what it is, and yet five races before the end of the season McLaren are ahead by four.
The Enstone team has been the better of the two in qualifying, 21 times in Q3 to McLaren's 17. Alonso's best a P2 to Norris' P3, Ocon's P5 to Ricciardo's P6.
But when it comes to Sundays, McLaren have the two best-placed results with a P3 and P4. Alpine's best is a P5.
Alpine have lost points more through reliability, five DNFs from car failures with McLaren sitting on just two.
The signs, as Norris said last month, point to Alpine having done a "bad job.
"They have a better car, they've just done a worse job throughout the season and made more mistakes, things like that – had more problems with the car, whatever."
Alonso has every right to be frustrated, but over a shot at being best of the rest, not over beating Hamilton.
Read more 'Put Fernando Alonso in other people's cars, and he would've won more titles'