Alonso on Lewis-Max clash: You can't just disappear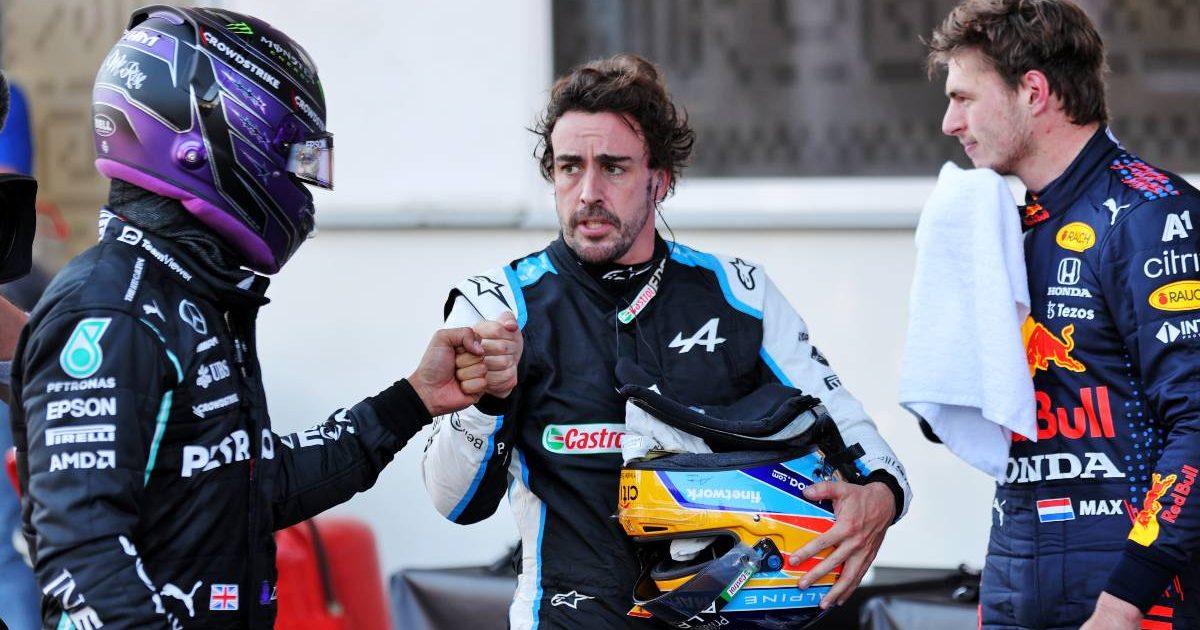 Fernando Alonso has suggested Lewis Hamilton's penalty for his opening-lap collision with Max Verstappen at the British Grand Prix was harsh.
Hamilton received a 10-second time penalty from the stewards after the two World Championship contenders came together at Copse while battling for the lead, sending Verstappen flying into the barrier at high speed and with a 51G impact.
While the Dutchman was being taken to hospital in a helicopter for precautionary checks, Hamilton overcame his penalty to chase down Charles Leclerc and claim his eighth British Grand Prix victory at sun-drenched Silverstone.
Opinions have differed over who, if anyone in particular, was at fault for the incident. Red Bull team principal Christian Horner naturally agreed with the stewards but was even more vehement, describing it as a "desperate" manoeuvre from Hamilton.
Others believe it was nothing more than a 50-50 racing incident and Alonso is in that camp, for he thought there was nowhere for the Mercedes driver to go.
"It's difficult from the outside," said Alonso, quoted by The Race. "It looked quite close. Lewis had more than half a car alongside Max.
"So, in a way, Lewis could not disappear from the inside line. It's not that you can vanish.
"It was an unfortunate moment of the race, but nothing intentional or nothing any of the two drivers did wrong in my opinion.
"That was an unlucky moment."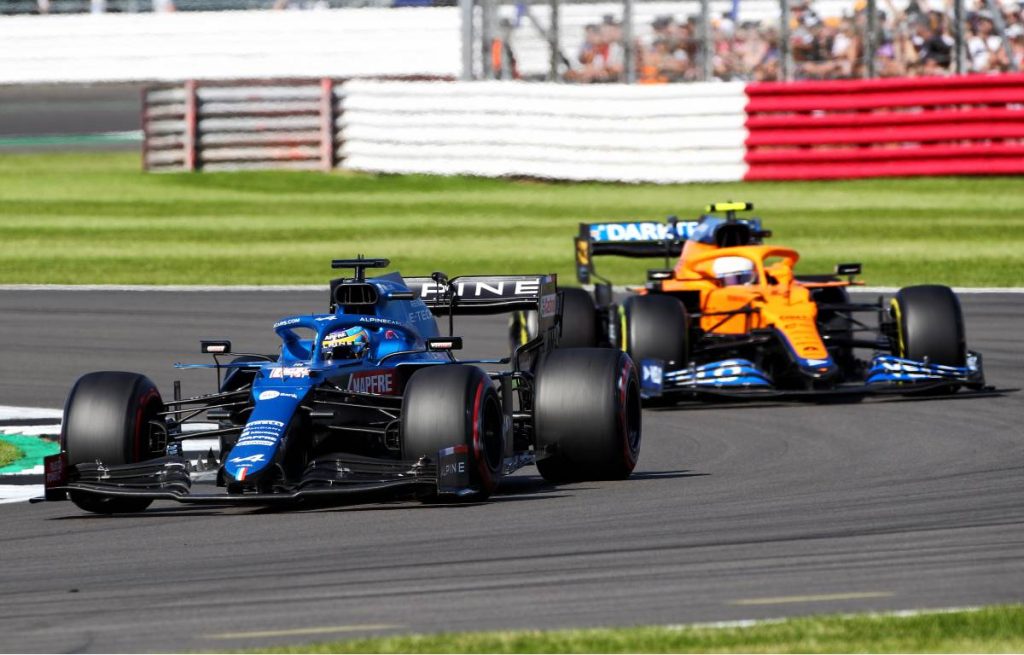 Check out all the latest Fernando Alonso merchandise on the official Formula 1 store
Alonso's fellow Spaniard, Carlos Sainz, counted himself lucky that he was not in the stewards' room having to deliberate over who was at fault – for he would have been tempted to file it in the 'too difficult' tray.
"I obviously had a look at it, and honestly I had a bit of mixed feelings with the accident. First of all, wishing Max a speedy recovery because I heard the crash was quite big," Sainz told Formula 1.
"The accident itself I think is very difficult to judge. Only both know what they could have done differently to avoid the crash. It was very tight, they are obviously fighting for big things and I'd prefer not to judge too much."
Red Bull test driver Alex Albon said "this has been brewing since race one of the championship".
He added: "Part of me thinks Max could have closed [the door] to stop Lewis from ever going into that position, but at the same time…when Lewis overtook Charles, it was a similar position to me, maybe slightly different angles."