Alonso 'couldn't take' losing in a top car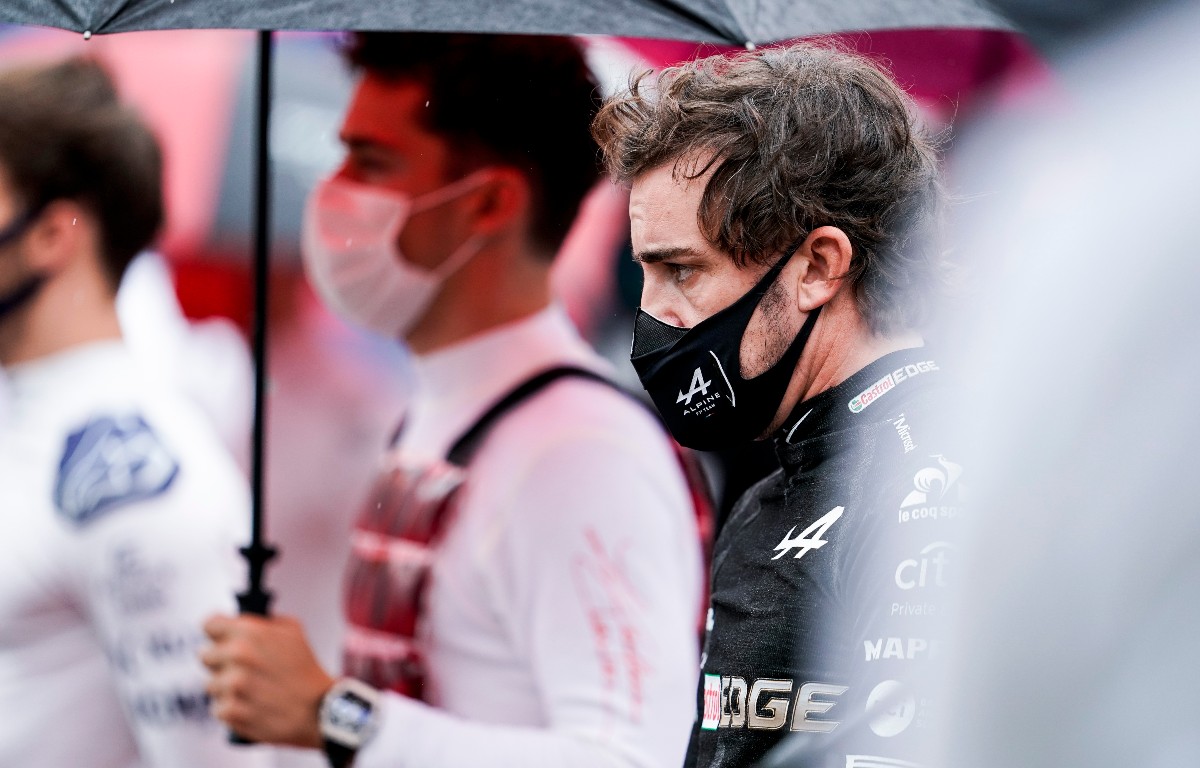 Fernando Alonso says he "couldn't take it" if he was driving for Red Bull or Mercedes and was being beaten by another driver.
It has been a long time since the Spaniard was driving one of the best cars on the grid, instead being in midfield machinery at best since leaving Ferrari in 2014.
Given that, he has grown accustomed to fighting for a handful of points rather than wins and World Championships as he did in his early years.
Due to that, the Alpine driver says he can somewhat accept being beaten by others these days, but that would not be the case if he was at a top team.
"It's a good question," he said when asked by soymotor.com if he finds losing easier now.
"I've asked myself that, but I think no, I still can't take it. But what happens is that at this moment I am not in a position to finish second or in a position to fight.
"If I were in a Mercedes or Red Bull and the one winning was the other team, I would be a volcano. But if you are not in that position, you've got different goals in mind, more realistic goals for each weekend.
"Maybe it is to finish eighth, maybe it is to make it to Q3…you've got these little goals. But whenever I am not in Formula 1 and I am doing any other activity, the volcano is still there, even if it's playing tennis or ping-pong. It doesn't change."
Torquing Point - The battle for fifth
Finley Crebolder and Charlotte Lines from Planet F1's Torquing Point podcast discuss the close battle for fifth between Alpine, AlphaTauri and Aston Martin as we reach the summer break.
Check out all the latest Fernando Alonso merchandise on the official Formula 1 store
Alonso's first season back in Formula 1 has been a largely successful one so far with him finishing inside the top six on two occasions and only failing to score points twice.
He is enjoying every bit of it too, more so than he expected, and despite having just turned 40 is not thinking about retiring any time soon.
"I am enjoying it," he said. "I am having fun and I am also enjoying the activities that happen away from the track, which is something I would have never thought.
"Until I feel it, as long as I am having fun and being competitive," he added when asked how long he would remain on the grid.