Alonso returned to F1 a more 'complete driver'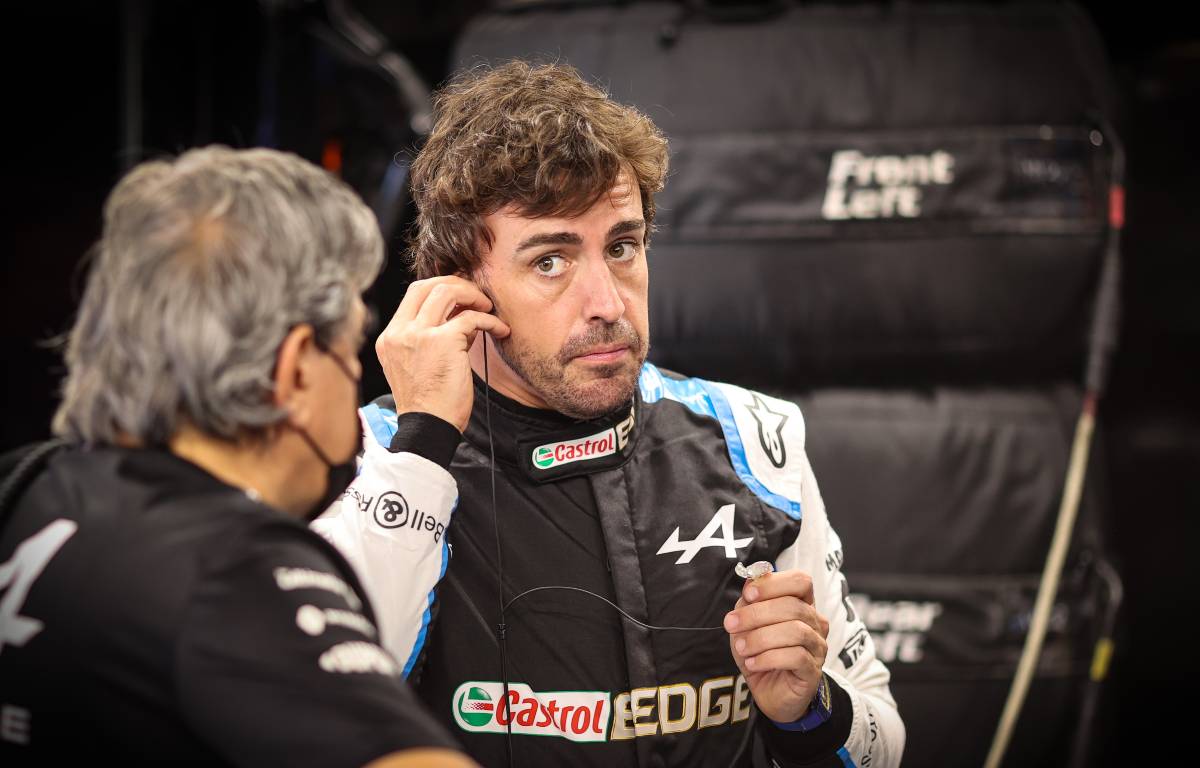 Fernando Alonso believes his time away from Formula 1, competing in other disciplines, means he has returned a more "complete driver".
The two-time former F1 World Champion spent 2019 and 2020 participating in endurance racing and events such as the Dakar Rally – and that in particular was a very different experience.
Now he is back with the Alpine team, hoping to help propel them to the front of the grid in 2022 when the new Formula 1 regulations kick in with the aim of levelling out the playing field.
The Spaniard has shown many a glimpse of his old form this season with some typically feisty displays, including one in which he held off Lewis Hamilton for several laps in Hungary to help his Alpine team-mate, Esteban Ocon, achieve a shock victory.
Alonso thinks his sabbatical not only gave him fresh enthusiasm for F1, it also honed his considerable skills behind the wheel.
"That time away was very useful for me," said Alonso during an interview with Autocar. "Driving in different cars and different series, with different driving styles and different teams that prepare for races in a different way, was good.
"I learned from all of those experiences. For example, the team spirit and effort in endurance racing is outstanding, and it taught me how much team effort can improve your overall performance.
"I'm not sure how much of my driving style learnings can be applied to F1 – in the Dakar, for example, you often brake with your left foot while you are at full throttle, which is completely forbidden in an F1 car. But I am a more complete driver now."
Buena carrera. Más puntos para el equipo en un fin de semana que no fuimos del todo competitivos. Trabajo hecho 💪👍.

Good race. More points for the team on a weekend that weren't fast enough, but the great job from everyone gave us this P8. Work done 💪👍. @AlpineF1Team pic.twitter.com/4IvkXovswj

— Fernando Alonso (@alo_oficial) September 12, 2021
F1 TV are offering PlanetF1 readers 10% off both monthly and annual subscriptions! In order to claim this fantastic discount, click the following link and use the promo code PLANETF10 at checkout!*
*The offer ends at midnight on September 26 and excludes Netherlands
Of course, there were also other physical challenges Alonso had to tackle when returning to Formula 1 at the age of 39 – and having since reached the big four-zero on the eve of that outstanding weekend for Alpine at the Hungaroring.
"You have to go back to a different training regime," he said. "Especially with the neck – it's very unique in F1 how much you need to train it [due to the extreme G-forces during cornering].
"You need to prepare yourself and even if you are prepared – or think you are prepared – for the first couple of races, you are only perfectly fit by race three or race four, after you have completed a couple of grands prix."