Alonso left 'concerned' by McLaren pace in Hungary
After McLaren came flying out of the blocks in Hungary, Fernando Alonso admits that it is a concern for him and the Alpine team.
Alpine moved four points clear of McLaren in the Constructors' Championship after the French GP, but judging by how McLaren started out in Hungary, Alpine's P4 could very much be under threat.
Lando Norris put his McLaren P2 in the FP2 timings, two tenths off Charles Leclerc's benchmark, with Daniel Ricciardo also in the mix, just over four tenths behind Leclerc.
Norris does expect McLaren to drop back a bit when as he anticipates, Ferrari, Red Bull and Mercedes turn up their engines, but Alonso nonetheless believes that McLaren are looking very competitive.
Asked by reporters if he was concerned about McLaren's pace, Alonso replied: "Yes, I think they were very fast today. But they were really fast also in [Paul] Ricard so they seem to have found something lately that helped their performance.
"So yeah, we are concerned, but to be honest, we have so many things going on already in our team that we didn't look that much into those."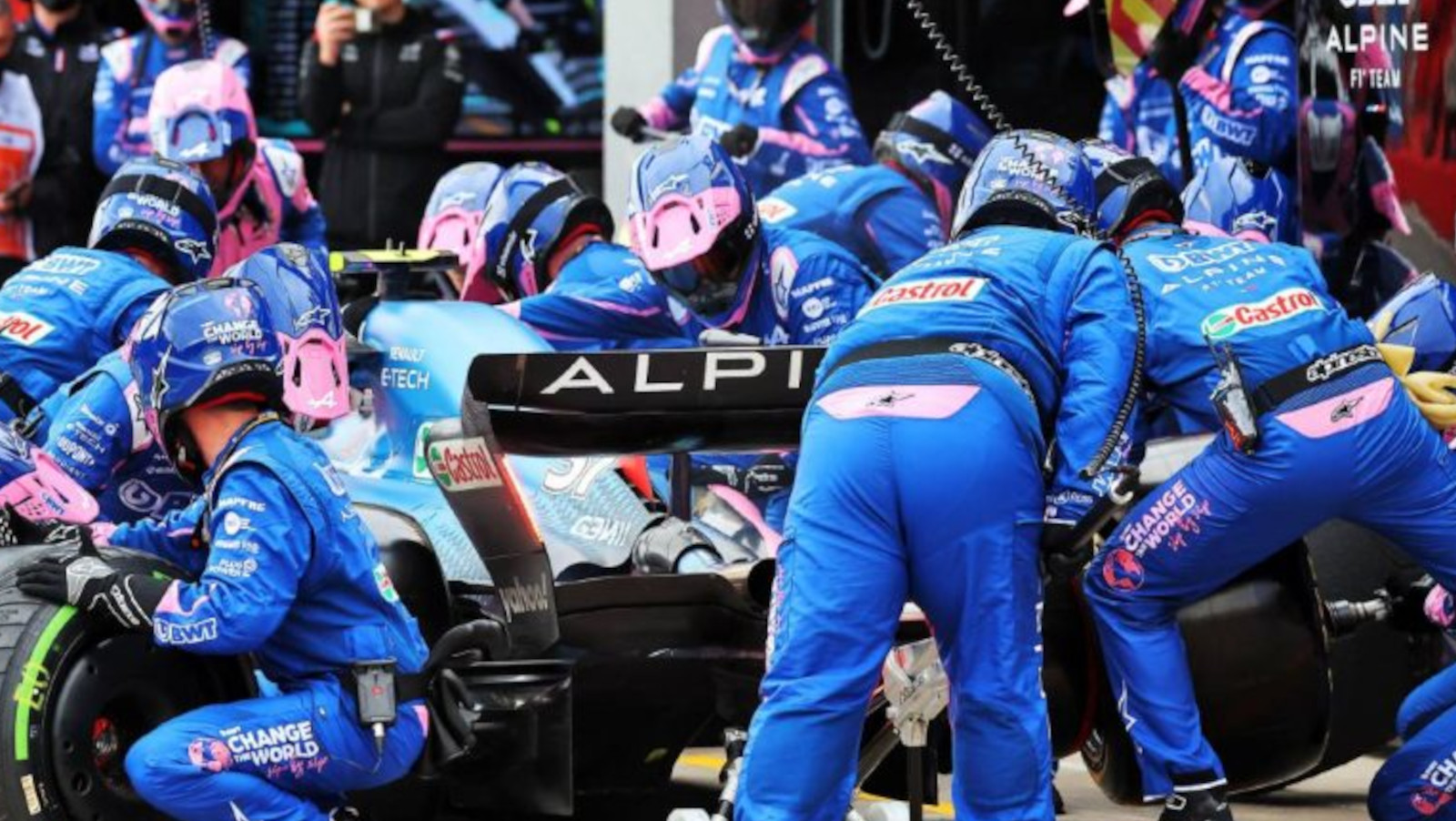 Nonetheless, Alonso was content with how the Alpine A522 felt on Friday, P6 his final finishing position.
He is wary though of the expected change in conditions for Saturday and Sunday, which may have an impact on the relevance of Friday's running as the race weekend rolls on.
"It has been a tricky day to understand the tyres all three compounds, they behave very differently," said Alonso. "It's a very hot day.
"We forecast rain tomorrow, maybe a cooler day on Sunday. So not sure how much information or useful information we got today, but the car felt fast so I'm happy to be here."
Alonso's team-mate Esteban Ocon is very much returning to a happy hunting ground, having claimed a shock victory in Hungary last year, his first grands prix victory.
Understandably then, he was happy to be back lapping the Hungaroring.
"I think it's been good already to tackle this track again after one year, it definitely feels good," he said. "It's such an awesome track to drive on. I really, really enjoy driving around here.
"So, yeah, I think we had two decent sessions to do some learning, probably the last before it gets dry again, so it's going to be interesting tomorrow to see how the weather turns out."
Asked if he would look forward to some rain, Ocon replied: "Yeah, I think it just puts a little bit of spice in the mix and so always interesting. Hopefully we will have a spicier qualifying tomorrow."
And like his team-mate, Ocon's attention has very much been grabbed by McLaren and their Friday showing.
He hopes then that Alpine can reel the Woking outfit back in come qualifying.
"Yeah, they seem quite quick," said Ocon of McLaren. "At the moment they seem very, very fast for sure in qualifying. They were fast in France already. Yeah, it will be a long fight for sure.
"It's harder to pass here than it was in France. So, we need to see if we can catch them back in qualy tomorrow. But yeah, at the moment, they seem very quick."
Looking ahead to the Hungarian Grand Prix
The Hungarian Grand Prix is the final race before Formula 1's summer break.