Alonso 'concerned' about 'extreme' Baku porpoising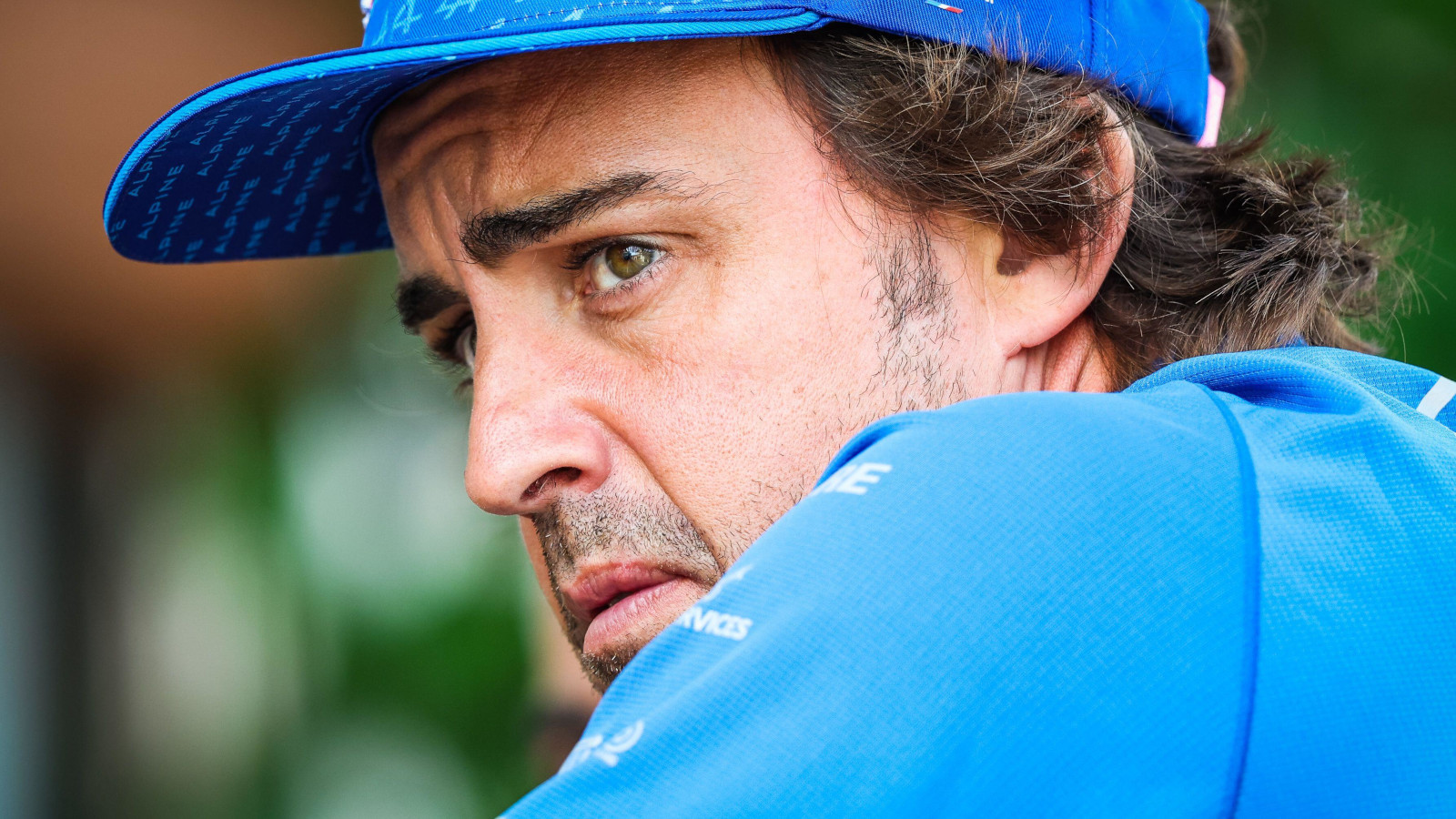 Fernando Alonso fears this year's all-new cars, even the Alpine, could suffer "extreme" bouncing at the Azerbaijan Grand Prix.
Introducing ground effect aerodynamics as the design philosophy behind this year's cars, many of the Formula 1 teams have suffered with porpoising.
The cars bounce, sometimes violently, up and down on their rear suspensions in a motion that has been dubbed porpoising.
It seems the faster the car goes, the more porpoising it can experience although having said that Mercedes suffered badly with a bouncing car around the streets of Monaco.
This weekend the Formula 1 teams will have to deal with both aspects, speed and a street course.
The Azerbaijan Grand Prix takes place on the streets of Baku where a 2.2km straight sees the drivers hit a top speed of around 340kph.
And that, Alonso fears, will mean extreme bouncing.
Asked if he was excited to be racing in Baku, he told the official F1 website: "Yeah, absolutely. I think it's still a street circuit, just the speeds are very different, especially at the end of the straight.
"I'm a little bit looking forward to see how these cars perform in Baku, especially the bouncing effect on the straights.
"Here it could be quite extreme, and we are a little bit concerned about this as I think is everybody."
Fernando Alonso is just 10 points away to the 2000 World Championship points mark, which will make him only the third ever F1 driver to reach it #AzerbaijanGP pic.twitter.com/1NYXtQNU9k

— BWT AIpine F1 updates (@startonpole) June 10, 2022
Alpine is one of the teams that seems to suffer less with porpoising that its rivals, Mercedes said to be affected the most.
Alonso, though, says Alpine are by no means exempt.
"I think that's a phenomenon that we're still discovering, and we're still trying to deal with it," he said. "So a question mark on that.
"Also, the tyres could be an effect here as usual. And Safety Cars, red flag all the usual stuff in Baku.
"So looking forward, after Barcelona and Monaco with two great Sundays I think we are hoping for another one here."
Alonso bagged his first back-to-back points-hauls of the season in Spain and Monaco where he was ninth and seventh respectively.
The Spaniard hopes to continue his top-ten run this weekend.
Asked if he was finding his rhythm after a bit of bad luck earlier in the season, he replied: "Yeah, I do feel like that.
"I think the beginning of the year we were very fast. But a lot of reliability issues and a lot of things that happened in the first races we didn't score points.
"And now I think from Barcelona, we are maybe not as fast as the beginning of the year but we seem to deliver the job on Sunday.
"We have a couple of new things here on the car as well, development, so fingers crossed, going to be a competitive weekend."
All eyes on Baku this weekend
Formula 1 arrives to the streets of Baku this weekend for the Azerbaijan Grand Prix.