Fernando Alonso finds conspiracy theories 'sad and annoying to read'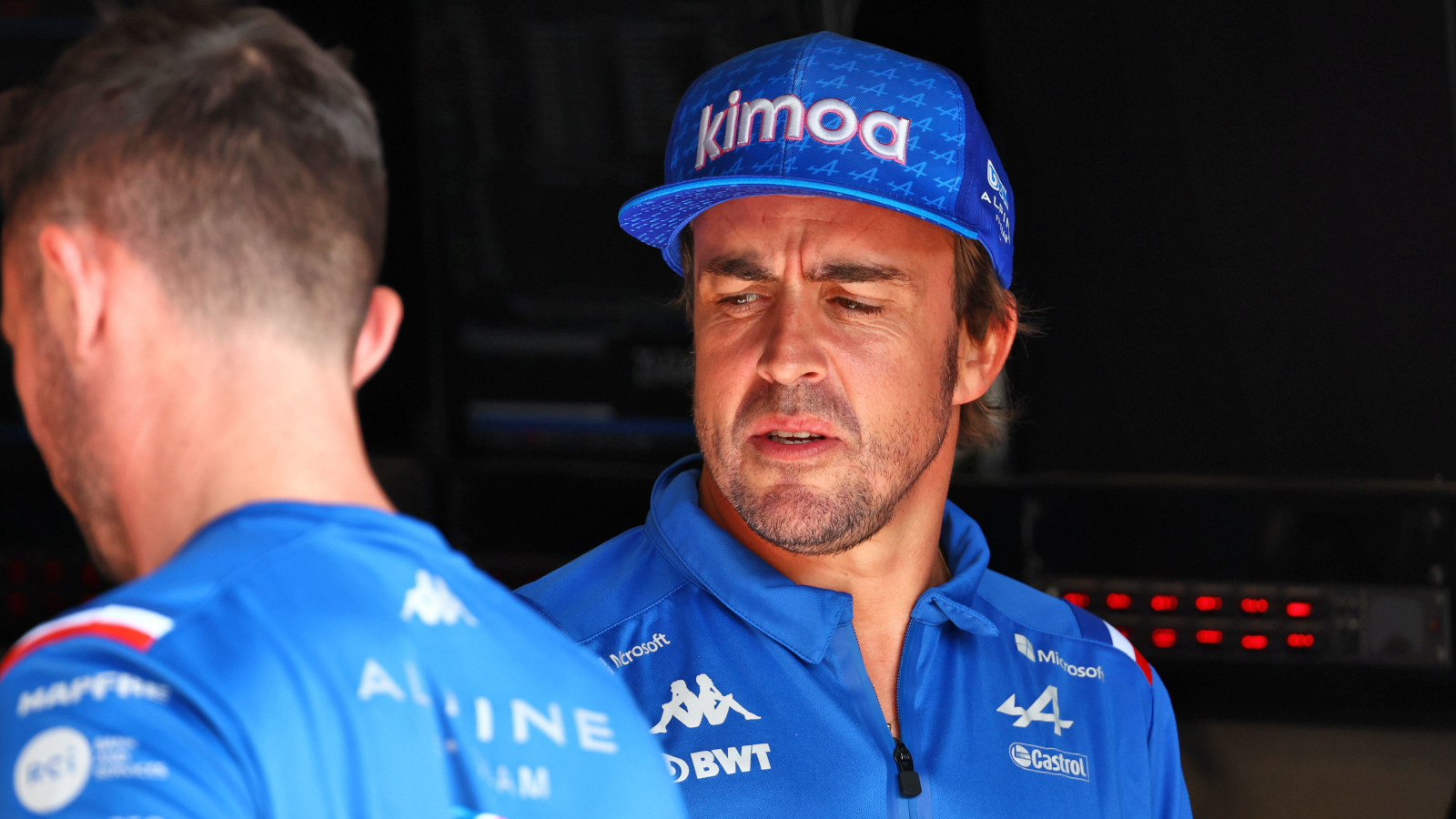 Fernando Alonso says it was "sad and annoying" to read Otmar Szafnauer thinks the driver may have been involved in a plot to destabilise Alpine.
Alonso shocked the F1 paddock, none more so than Szafnauer and the other Alpine higher-ups, when he announced on 1 August that he'd be off to Aston Martin next season.
A day later Alpine took to social media to name his replacement, Oscar Piastri, only for the Australian to deny any deal to race for Alpine.
It means the team has gone from an abundance of riches when it comes to drivers to one short.

Team boss Szafnauer told Spanish outlet El Confidencial that he "would not be surprised" to learn that Alonso, Mark Webber, who is Piastri's manger, and Flavio Briatore had been sharing information that undid Alpine's plans.
"Look, I have no record of it but this is Formula 1 and maybe in a couple of years someone says that they have evidence of shared information, I would not be surprised," the Alpine boss said.
Alonso wasn't at all happy to hear the conspiracies going around.
"I read that in the first days and honestly it was quite sad and annoying to read that conspiracy," he told the media at Spa.
"I made this decision because from some months that I had been chatting with the team about extending the contract but nothing happened and Aston called me after Sebastian retired.
"They were very clear and easy decisions from my side. What happened after and what is happening with Oscar is completely not my thing.
"Oscar is an incredible talent for any team and for Alpine and I have been working with him now for two years and I wish him the best and also the best for Alpine."
It has also been suggested, although not by Alpine, that the timing of Alonso's announcement is what has caused Alpine to be a driver short.
Alpine were made aware on the 1st that they no longer had Alonso's services and announced Piastri on the 2nd, potentially two days after their option on him had already expired leaving him free to sign with McLaren.
Alonso, who won both his titles with the Enstone team under the Renault branding, says will always remember the team with fondness.
"It is my team only for this year but it is going to be my team that is always in my heart," he said.
"We achieved things that were unthinkable when we started the relationship and I went back to the sport also to Alpine so I only wish the best for them."