Alpine race engineer Karel Loos says Fernando Alonso does not waste a word over team radio, compared to his chatty predecessor Daniel Ricciardo.
Some of Alonso's communications over radio in recent years have been memorable, but his current engineer has shed light on how the two-time former World Champion works both on and off the track.
Loos worked with Ricciardo when the team competed under the Renault marque, and the Belgian has said he and Alonso are becoming increasingly familiar with each other and how they operate together.
"Fernando uses far fewer words than Daniel," Loos told Formule 1 magazine in the Netherlands. "But you get to know each other better and better and understand what someone wants."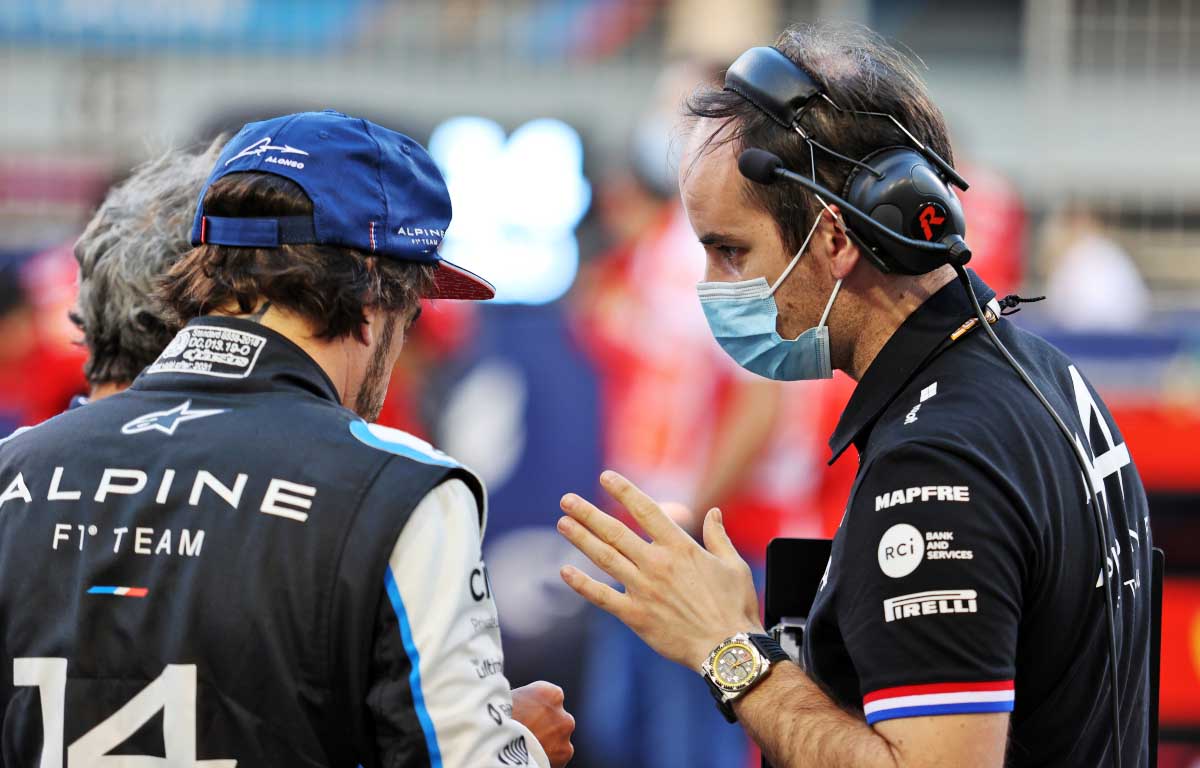 Loos also worked with Jolyon Palmer, Kevin Magnussen and Carlos Sainz when they were at the Enstone team, with different drivers bringing their own approaches to how they go about their work.
Alonso has long been known for being outspoken on his views when speaking to the media or, occasionally, through team radio, but Loos says his current colleague will always listen to the views of everyone around him when it comes to deciding how to move forward.
"He is very focused on the details," said the race engineer. "Fernando gives his opinion but doesn't force it. If he thinks something but someone in engineering says 'it's different, and that's why', he accepts it and stands behind it fully.
"Fernando is very good at reading a race. That helps a lot."
The Spaniard clearly lost none of his race craft in his time away from Formula 1, with his first-lap improvements and overall racing meaning he has made 100 overtakes so far this season, which puts him second behind Sebastian Vettel in terms of the number of cars passed in 2021 to date.
Alonso continues to feel that, if Alpine give him a competitive car when the rules reset next season, he believes he would be "confident" in fighting for an elusive third World Championship crown.