Fernando Alonso 'looked every one of his 42 years' during Singapore struggles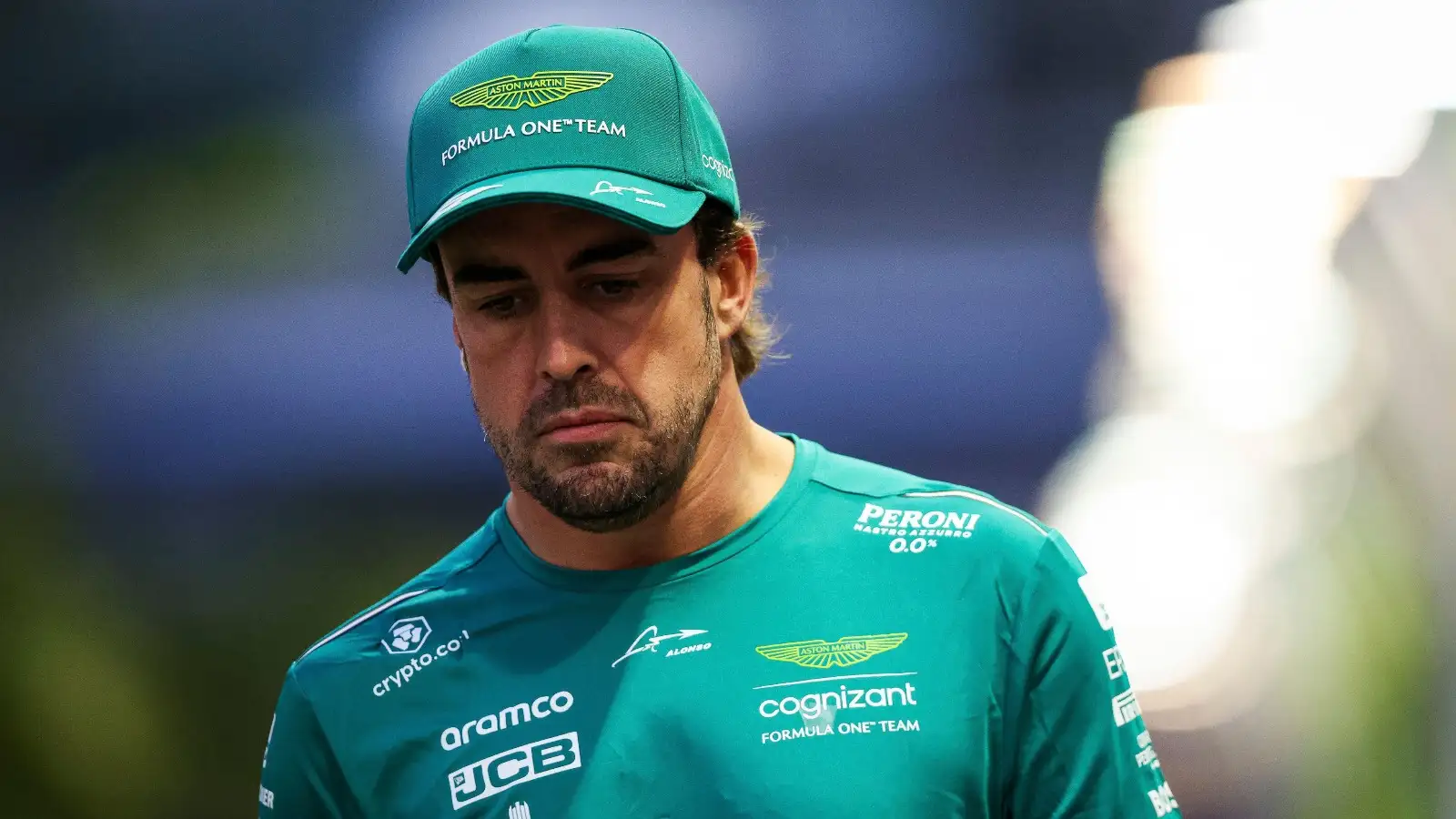 David Coulthard reckoned Fernando Alonso "looked every one of his 42 years" after the Spaniard endured a difficult race in Singapore.
Everything that could go wrong seemingly did go wrong for Alonso as he picked up a penalty, had a slow pit stop then spun off the track in a performance that would not be strange for a rookie to put in rather than the sport's most experienced veteran.
Alonso described it as a race to forget while Coulthard suggested, for the first time, the Aston Martin driver looked like his age.
Fernando Alonso looked as if he was 'throwing in the towel'
Compare the fitness stats of Alonso to the rest of the grid and the four-year gap he shares with any other driver would barely be noticeable.
At 42, Alonso is proving how long a top level athlete can continue to compete and with a new lease of life at Aston Martin, he has looked like a man reborn.
But in Singapore it was as if all the weight of the world was on his shoulders with a car that was uncompetitive, an error-strewn race and leaving a weekend with no points for the first time this season.
Afterwards, he was keen to move on and focus on the upcoming race in Suzuka.
"It was a race to forget," Alonso said to Formula1.com. "Everything went wrong today. Mistake going into the pits, slow pit stop, no pace in the car.
"It's better that it happened all in one hit – and let's not forget it's actually our first non-scoring race of the entire season. We came here with pretty high hopes, but Singapore is quite a unique event – race pace is really dictated by the temperature of the tyres – and maybe we went a little bit too hard.
PlanetF1.com recommends
When can Max Verstappen win the World Championship?
How Red Bull can clinch the Constructors' Championship in Japan
"There are a lot of things we need to investigate from this weekend – there's plenty to take away and improve. We need to get better. Let's just forget about this weekend and focus on the next one in Suzuka."
Coulthard, a man who is closer in age to Alonso than 15 of the current drivers, said Alonso looked every one of his 42 years as he got out of the car.
"Very off form for Fernando," he told Channel 4. "Made that mistake coming into the pit lane, yes it is a tricky pit lane and having made some mistakes in pit lanes that can happen, but on the radio he was saying the car is undriveable and for the first time it seemed as if Fernando was throwing in the towel.
"That's normally not at all the way he is. He's just an absolute samurai fighter and just keeps going. Afterwards he looked like he'd really been through the wars and looked every one of his 42 years."
Read next: Rival team told to 'shop around' and swoop for Liam Lawson for 2024 seat