Alonso concedes he 'deserved' penalty for Gasly dive-bomb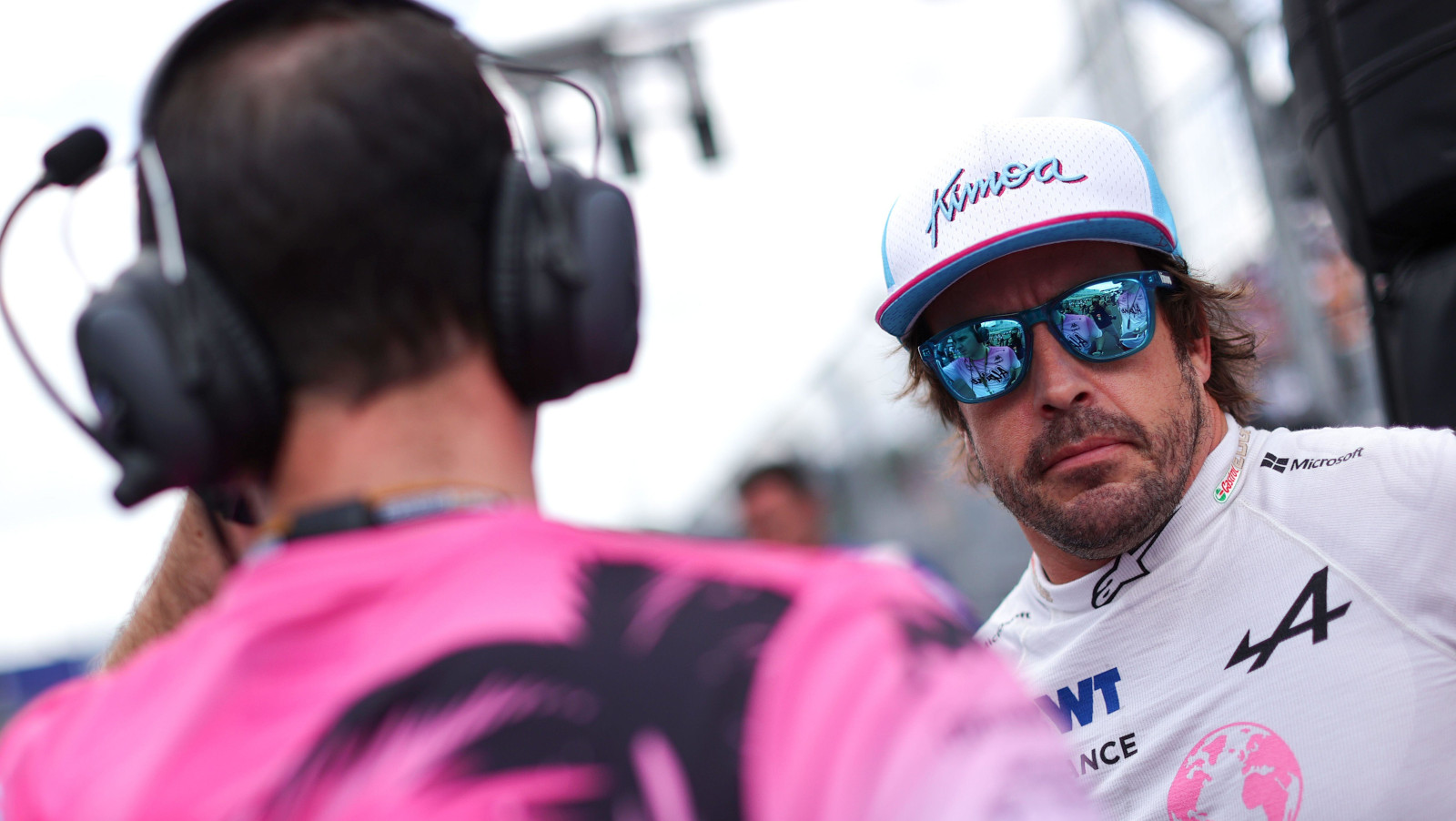 Lunging up the inside of Pierre Gasly and causing contact, Fernando Alonso admits he was in the wrong at the Miami Grand Prix.
Fighting for position in Sunday's 57-lap grand prix, Alonso made a lunging move up the inside of the AlphaTauri into Turn 1.
It was optimistic at best, clumsy at worse, with the Alpine driver pitching the Frenchman into a spin.
Gasly was not impressed.
"Fernando just dive-bombed into me, crashed into me and broke the rear right corner," he told his team over the radio.
Alonso was given a five-second penalty for the collision – one he admits was entirely his own fault.
The cause of Alonso's 5-second penalty. Wonder if Gasly had some damage that caused him to run wide prior to the contact with Norris #MiamiGP #F1 pic.twitter.com/IKPPj1zdfd

— Spare Parts: A Racing Podcast (@sparepartspod) May 8, 2022
"I closed the gap and was very optimistic on the move with him," Alonso said, quoted by The Race.
"I touched with Gasly again, got a penalty of five seconds. I deserved it.
"I braked too late. We were ready to give back the position but he was in the pits at that time, so I had to pay those five seconds.
"It was my mistake, it happens to me sometimes. Mick [Schumacher] spun in Imola and destroyed my race. Today, I destroyed Pierre's race so it was my mistake.
"I feel sorry for him because I know how he feels and it was not his fault."
And while Gasly revealed Alonso had come to him to apologise, the AlphaTauri driver was still smarting from the collision.
Gasly feels damage ultimately led to his later collision with Lando Norris, one that put the McLaren driver out of the race.
Gasly retired soon afterwards, parking his AT03 in the garage.
"Yeah, he came to apologise, but unfortunately it's not going to give us back the points and it's a big shame," he said.
"I'm disappointed because it was a great afternoon.
"We had a brilliant start passing Lewis [Hamilton] into Turn 1, running in P7 after that, and we would have had a great battle with Fernando but he just took it a step too far and unfortunately it ruined our race."
Alonso finished the grand prix inside the points but was handed a second five-second penalty for gaining an advantage off the track. He dropped to 11th place overall.