Alonso: You have to respect Michael in a different way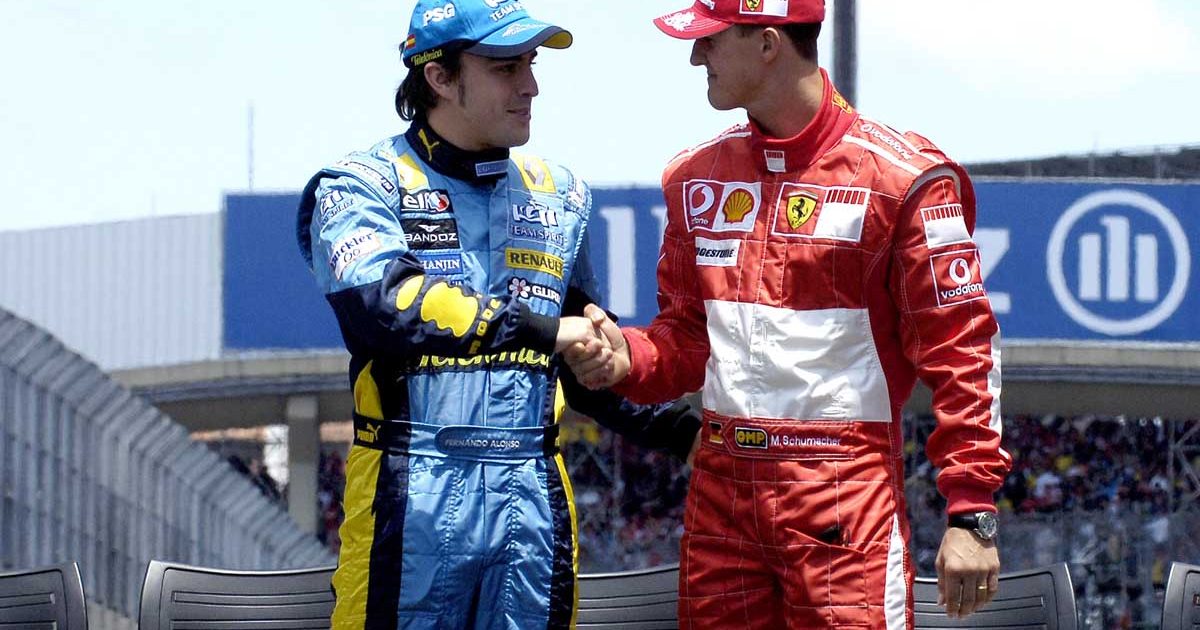 Fernando Alonso said Michael Schumacher earned a kind of reverence within Formula 1 that hasn't been applicable to any other driver.
While the former Ferrari driver won the first five World titles in the 2000s, Alonso said that being around him made him realise that he was still human – despite being the sport's dominant force at the time.
And it appears some of Schumacher's influence has rubbed off on the Alpine driver, with executive director Marcin Budkowski saying recently that Alonso's work ethic reminds him of how the great German went to work.
With all he achieved, the Spaniard feels that he holds a place in the sport that no-one else can match.
"Michael is a legend of the sport," the two-time World Champion told Sky Sports. "I learned a lot from him in 2001 through to 2004 and then in 2005 and 2006 I was fighting side by side and wheel to wheel with Michael.
"You have to respect in a different way Michael than any other driver. Those kind of moments and shaking hands, things like that, they were a moment of relief because we were fighting hard on track but there was still a human behind that red helmet."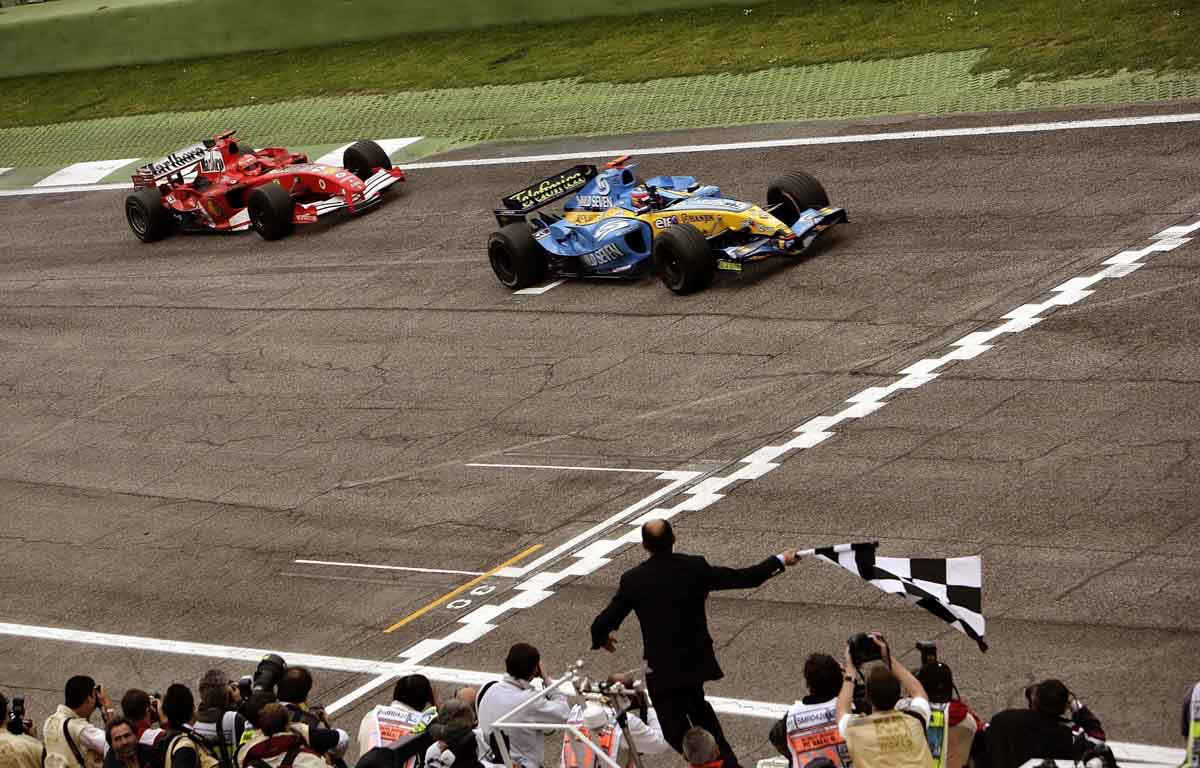 Check out all the latest Fernando Alonso merchandise on the official Formula 1 store
The pair duelled throughout 2005 and 2006 as they fought for the World Championships, and Alonso prevailed for his first title ahead of an uncharacteristically uncompetitive Ferrari.
Alonso became Formula 1's youngest ever World Champion by winning the title in 2005, and he said the celebrations only lasted briefly in his head before resetting and wanting to achieve more.
"It's one of those moments that you reach the target of your life," Alonso said. "I was 24, 25 years old so you cannot be more happy, proud and it seems there is no more after that you can wish for.
"[But] you are wrong because immediately at the next race there is another target, another wish and you are thinking something different.
"But at that time, that hour or hour-and-a-half of celebration, you are over the moon."
In the present day, Alonso has made no secret of the fact he wants to become only the second driver to complete motorsport's Triple Crown. Having already won the Monaco Grand Prix and 24 Hours of Le Mans, he wants to tick off the Indy 500 and become a success in all of the highest forms of motorsport.
"I have the ambition now to keep conquering different targets – the Indy 500 is still a very appealing one, Dakar Rally, other different categories, and try to be one of the most complete motorsport drivers in the world," he said.
"Maybe on the personal side, to become a father one day, to have your own family, they are always aims you need to fulfil and I'm in that part of my life now."