Fernando Alonso still expresses doubts over pit boxes even with recent tweaks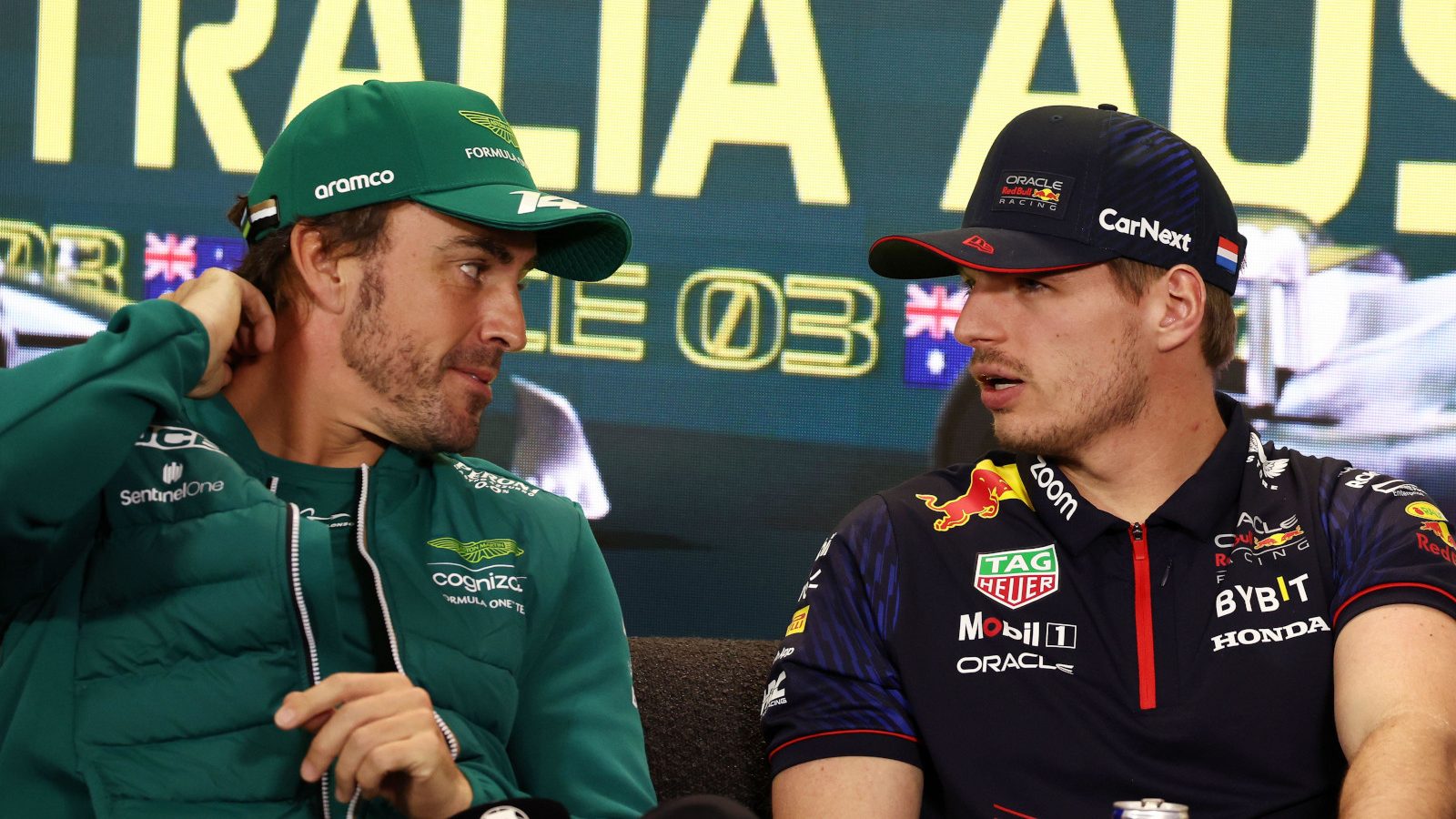 Fernando Alonso doubts putting up a central line on the grid boxes will help the drivers avoid penalties given they're looking sideways at the yellow line to avoid being too far ahead.
This year's championship began with back-to-back penalties for Esteban Ocon and Fernando Alonso, both of whom were deemed to be outside their grid boxes when they lined up in Bahrain and Saudi Arabia respectively.
For Ocon, his front right wheel wasn't within the defined lines while Alonso was too far to the left. They were handed five-second penalties for being out of position.
With drivers fearing more penalties to follow, the FIA has taken action in Melbourne by increasing the width of the grid box by 20cm with a new central line painted onto each box to give the driver an additional guideline.
Alonso, though, doesn't believe that will help.
"The central line? I don't think so," he said during the drivers' media session at the Albert Park circuit.
"You approach the box looking sideways, so you're not looking forward, so that's the biggest difficulty – but the 20 centimetres will help I guess."
Explaining why drivers are looking sideways, he says that's so they can line up with the yellow line as being over it incurs a penalties and being behind it is a handicap.
"It is difficult," he added. "Apparently this year, it seems even more, because in two races to have two penalties is a little bit strange.
"In my case it didn't change much from last year. It is difficult and we are very concentrated on the yellow line to not go too far forward.
"So, you approached the box, let's say, not looking at the box, you are looking on one side of the cockpit. So maybe that's a bit of a distraction."
PlanetF1.com recommends
Michael Masi spotted back in F1 paddock after starting new role
Fernando Alonso had 'insider info' for George Russell about the Jeddah P3 outcome
F1 teams warned of FIA penalties if they celebrate on pitwall fence
Holding up his hand to say he "made a mistake" in Jeddah and will "try to be more focused on the box this weekend and avoid any penalty", he is worried there could be more drama at the likes of Imola and Monza where they drivers don't line up perfectly straight.
"There's going to be some circuits, maybe Monaco, or Imola that you start a little bit sideways anyway," he said. "because you crash if you start there straight.
"So, we'll have to see how we apply the penalties and things like that in those races.
"But yeah, no one wants to get a penalty for the start.
"Also, I think the FIA doesn't want to have any problem with that, because there is no performance advantage, as long as you don't go too forward. So yeah, hopefully we avoid anything from now on."
For this weekend's Australian Grand Prix the grid boxes will be 2.7m wide, that's 20cm wider than in Saudi Arabia where the grid boxes had already been increased by 20cm from those used in 2022.