Fernando Alonso doubts Sebastian Vettel could have made Aston Martin so fast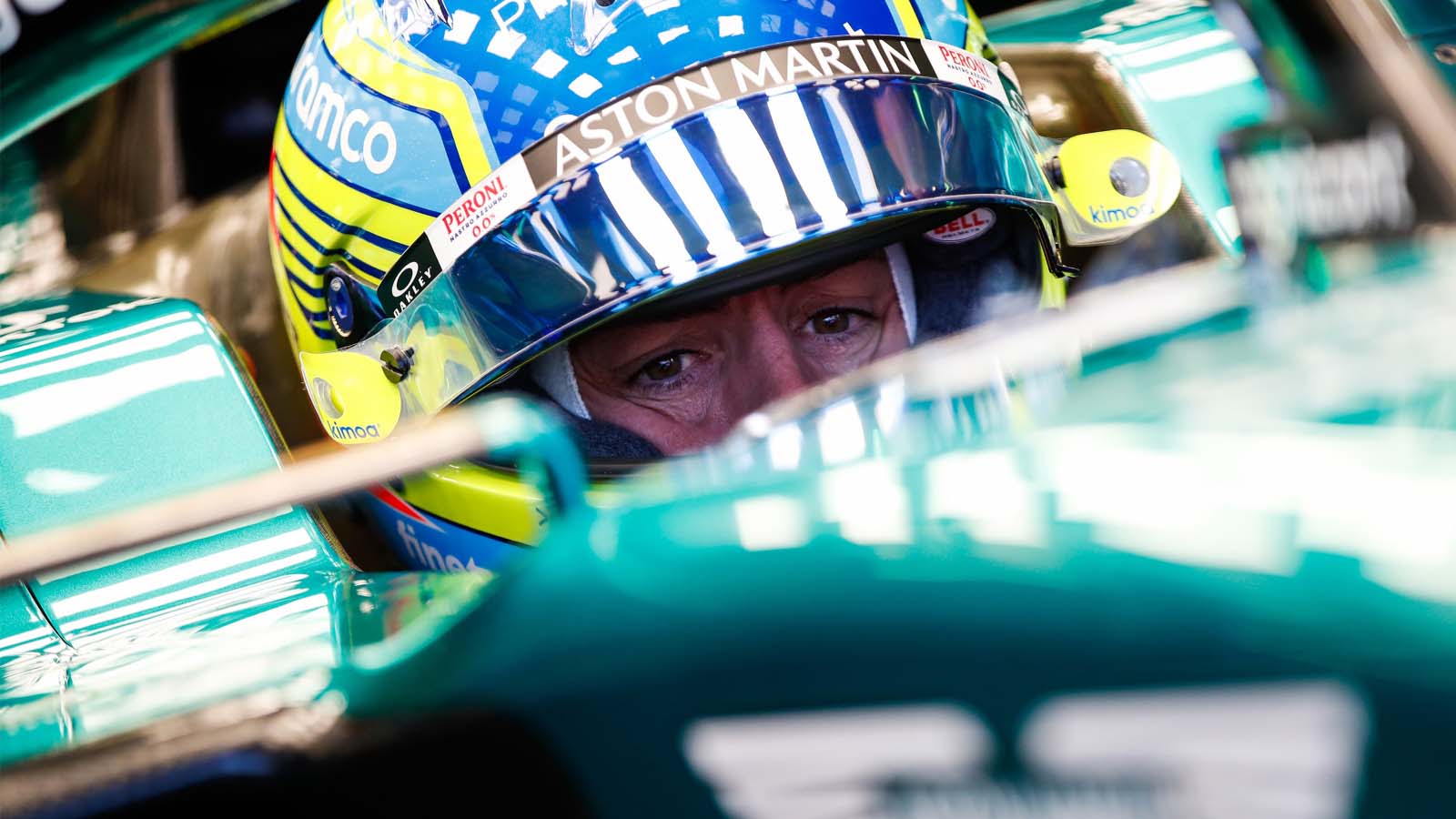 Fernando Alonso has fired shots at former Formula 1 rival Sebastian Vettel, claiming his Aston Martin predecessor may not have been able to capitalise on the team's potential in 2023. 
After a glittering career in which he claimed 53 grand prix victories and four World Championships, Vettel retired at the end of last year and was replaced by Alonso, who joined Aston Martin after two seasons at Alpine.
Having been accused of making poor career choices since his last title triumph in 2006, Alonso seems to have timed his latest move to perfection having started the 2023 campaign with consecutive podium finishes in Bahrain and Saudi Arabia.
Additional reporting by Michael Lamonato
The team's emergence as a major force in F1 has resulted in the suggestion that Vettel walked away from F1 at the wrong time, having achieved just a single podium finish in his time at Aston Martin who finished a lowly seventh in the Constructors' standings last season.
Having previously admitted that he hasn't started a season in such good shape since his penultimate year at Ferrari in 2013, Alonso's promising start to the year continued in Australia where he qualified fourth.
And the Spaniard has hinted that Vettel may not have been capable of the feats he has achieved behind the wheel of the AMR23 car.
Asked after the session if he felt Vettel had retired too soon given Aston Martin's rise, Alonso replied with a wry quip: "I don't know if he could have made the Aston Martin that fast, so you never know."
PlanetF1.com recommends
Winners and losers from the 2023 Australian Grand Prix qualifying
'Red Bull worried the handbrake is coming and Aston Martin could find another second'
Fernando Alonso jokes about Lewis Hamilton's 'short memory': He's getting old!
Alonso has been credited with bringing a winning mentality to Aston Martin since his arrival over the winter, with team principal Mike Krack revealing in Saudi Arabia that his energy was "infecting" the entire team.
"It's like we are riding on the wave, it feels like, and him especially," he said.
"It's very good for us. He is very inspiring, he pushes the team forward like that and everybody is just really flat out trying to do as much as possible."
Krack's view was shared by Aston Martin ambassador Pedro de la Rosa – a long-term ally of Alonso having followed him from McLaren to Ferrari – who feels Alonso's 33rd grand prix victory is now a matter of time, with next month marking a full decade since the 41-year-old's last win.
He told Reuters: "What really impresses me about Fernando is the fact that he's 41 and he's exactly the same Fernando with the same hunger as I met in 2007.
"There's no difference whatsoever in his approach, how hard he's working and how hard he's trying and pushing everyone.
"Physically he's young, he's been taking care of himself and he's pushing incredibly hard in every little detail – not only on the car, on the team, but also physically on his training regime, on his diet.
"He's a very complete athlete."