Fernando Alonso says the media's reaction to his Imola troubles was overblown with others drivers who "changed teams" also on the backfoot.
Two races into his Formula 1 comeback, Alonso was out-qualified by his Alpine team-mate Esteban Ocon at the Emilia Romagna Grand Prix.
It was the first time since 2017 that the Spaniard had lost to a team-mate in qualifying as he whitewashed his 2018 team-mate, Stoffel Vandoorne, 21-0.
Following that up with a P10 in the race, helped to his first World Championship point when Kimi Raikkonen was hit with a penalty for a restart infringement, Alonso was off the mark.
That, though, didn't spare the former McLaren driver from pundits debating whether he can again be the same driver that once won two World title.
Alonso has responded to that.
"I am at one point in my life where I feel good, and I feel capable of driving better than ever," he told Motorsport.com.
"But, that doesn't mean that you don't find difficulties while entering a new adventure, or in this [case a] comeback.
"At the same time, I had one weekend where I was not totally comfortable – in Imola.
"And the problem is that in Formula 1 there is a lot of media, a lot of articles, and unfortunately two weeks between races, because if it was back-to-back from Imola to [Portimao], there [would have been] much less talk!
"And it was also a coincidence of not only me, [but a] few other drivers not being totally confident in Imola.
"Some of them, they changed team this year. And that was a coincidence that induced a lot of talk.
"But, overall, [I'm] not overthinking too much of this, not worried too much of this."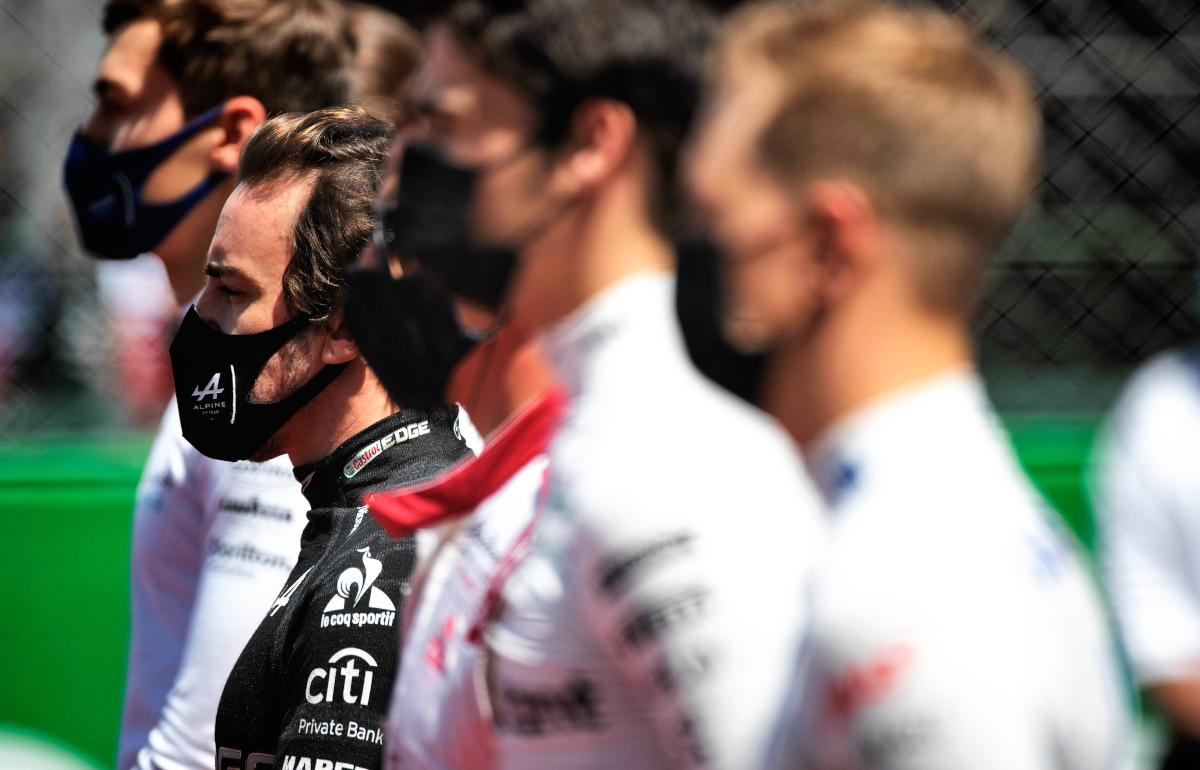 Check out all the latest Fernando Alonso merchandise on the official Formula 1 store
Alonso was again out-qualified by Ocon at the next race, Portugal, but fought back in the grand prix to finish P8, moving up three positions in the final 15 laps.
Alonso isn't the first driver to make a comeback with Alain Prost and Niki Lauda both winning World titles after returning to the sport.
But the last driver to make a comeback, Michael Schumacher, didn't even score a single race win in his three years with Mercedes.
Asked if he is struggling more compared to the likes of Prost and Lauda, Alonso said: "I don't tend to agree with this, and things are getting bigger than what it is.
"I was the first to admit that I was not 100 percent in Imola, and not comfortable, and probably underperforming.
"But it was one race, and one race that with that underperformance I finished two tenths of a second behind my team-mate!
"So, you know, it cannot be a big thing. At the end of the year, we talk.
"At the end of the year, if I underperform the whole season, and everything was more difficult than expected, ok, maybe there is a point to really discuss and go deep into the questions of why it is more difficult than the previously or something.
"But, in Bahrain, I was happy and probably overperforming, in Imola, underperforming."
Follow us on Twitter @Planet_F1 and like our Facebook page.